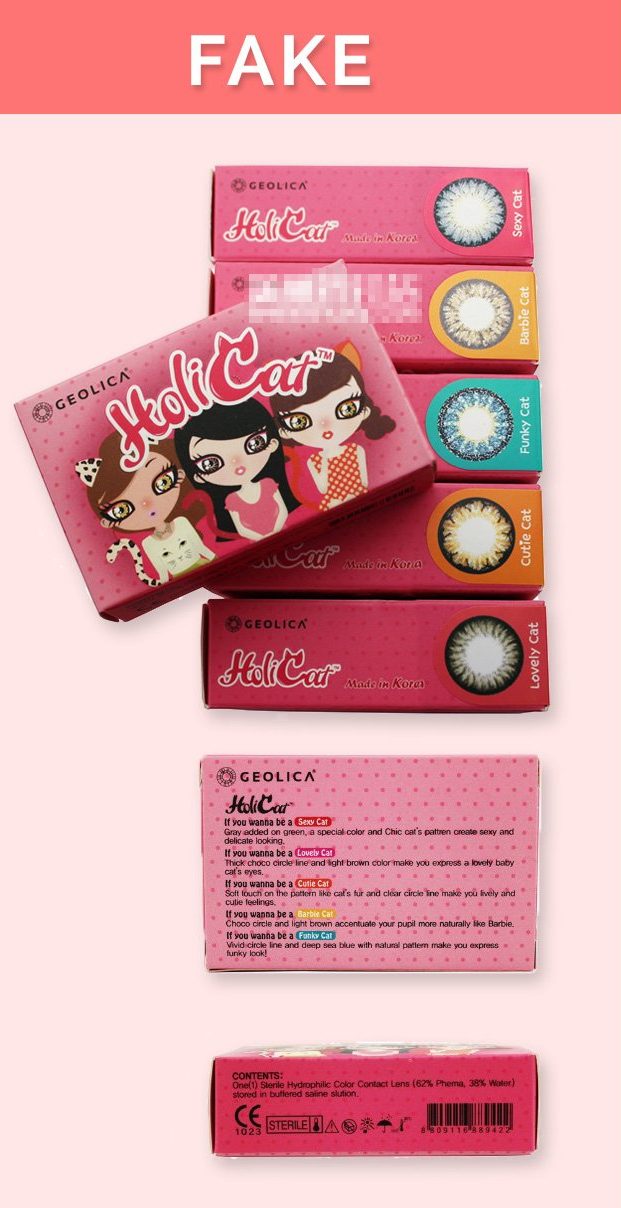 GEO has been manufacturing the most reliable, comfortable and affordable contact lenses since 2008. The brand is known for producing safest contacts that are manufactured under state of art laboratories. The innovative designs, advanced technology & colour pay off have together won the company several accolades. Since it is the only brand to pass through the stringiest quality examinations, the brand has unknowingly invited many counterfeit versions. However, Geo has maintained an anti-forgery system over years to keep up its name as a brand. Be ware of the GEO counterfeit contact lenses and stay mindful of the following when buying GEO contact lenses.
How to Spot Fake Geo Contact Lenses?
First Things First
Make sure the store/ retailer you are getting Geo contact lenses is legit. Read third party customer reviews and get your homework done before you take the plunge of placing an order. Contact lenses are medical devices and must not be dealt carelessly.
Geo Holicat Fake Version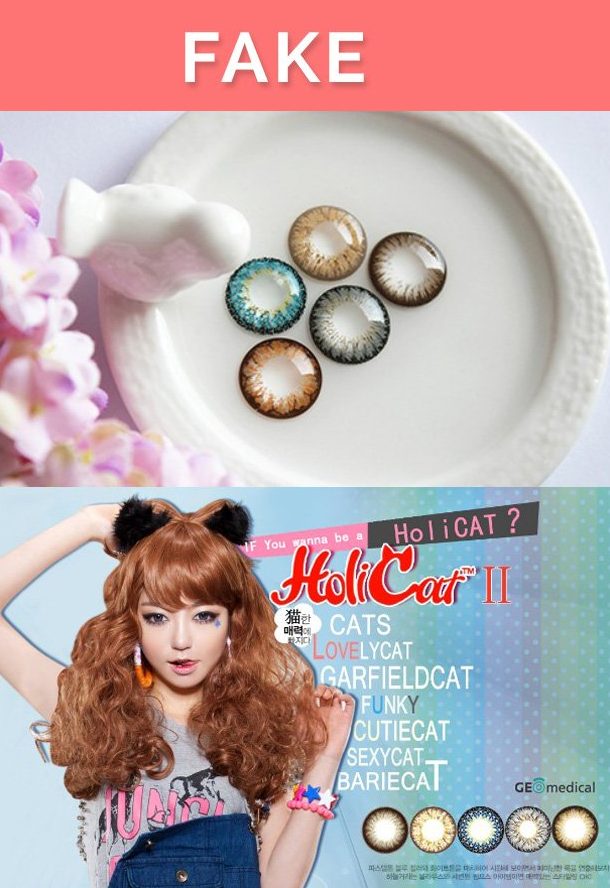 Geo Holicat series is inspired by the beauty and depth of the cat eyes. These lenses fashion your eyes with a mesmerizing gaze and a pattern that resembles cat's features and fur. The lenses make your eyes look alluring by the vibrant colors and an interesting design.
) The counterfeit versions of Geo Holicat are marketed as Holicat II. Moreover, they are all sold as a box, packaged pink. Contrary to this, the genuine Geo Holicat lenses come in different colored boxes.
) The fake Holicat lenses feature almost the same artwork but won't read any manufacturing lot number or expiry date. This itself is enough to ring the bells. On the other hand genuine Holicat lenses bear both manufacturing and expiry date on the bottom right of the box over a white label. Verify your circle lenses here
Geo Authenticity Sticker Seal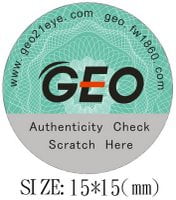 To prevent customers from being cheated, all Geo contact lenses including Holicat series bear an authenticity seal. This could be scratched to find out whether your circle lenses are genuine or fake.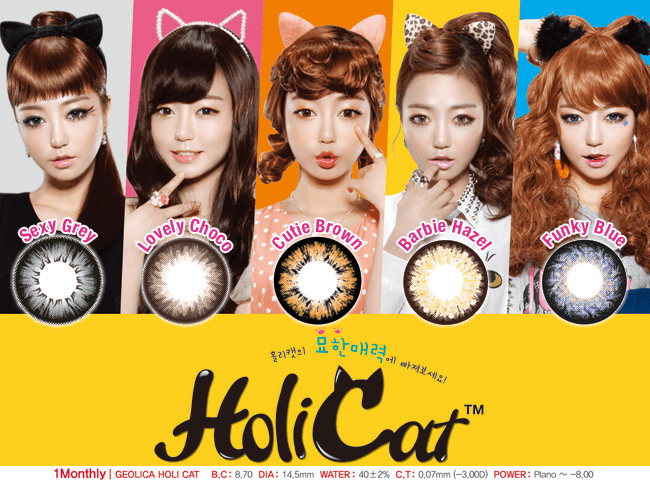 Geo contact lenses have been approved and certified by USFDA, ISO and KFDA. Due to being the most consumers friendly and safe to wear colored lenses, the mushroom growth of counterfeit versions is most understood. However, if you do a little research we are sure you will stay covered.