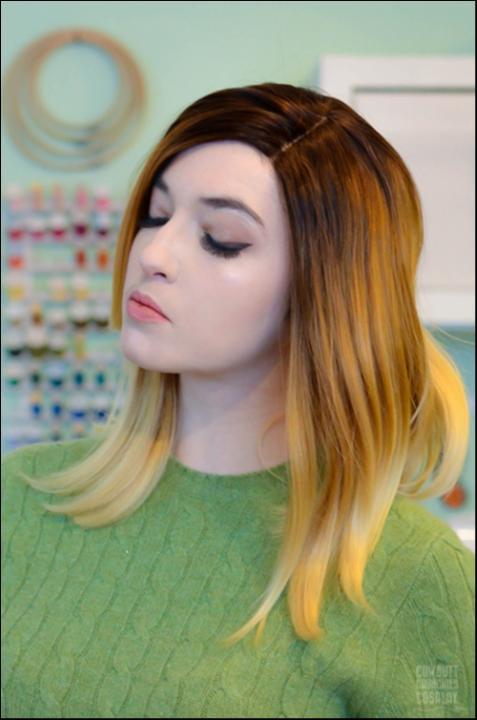 Women rely on synthetic lace front wigs because how realistic and open to treatments these hair units are. Not only do they provide an escape from a bad hair day but also prevent your hair from possible damage that is caused by constantly dyeing and styling your hair. Synthetic wigs are easier to dye although dyeing lace front wigs may require a bit of experience and skills.
How to Dye Synthetic Lace Front Wigs?
You would like to dye your lace front wig if you get a color you end up disliking. Synthetic hair wigs that are 100% heat resistant take color efficiently without showing any obvious signs of damage. While dying a lace front wig, be very cautious of dyeing the lace. This is the least you will ever do to your lace front wig. Using Vaseline at the inverted side of the wig base will help prevent the dye bleed through the lace.
Things you need: Dyeing Synthetic Lace Front Wig
Collect the necessary supplies & tools. First & foremost, you need fabric paints or dyes made for synthetic hair. Regular human hair dyes won't work since human hair contains pigment and synthetic does not. Moreover, synthetic hair has already been chemically treated that helps it maintain the texture, bounce & style even after being washed.
Other products that you need are gloves, old newspapers, an apron, some old tooth brushes, a mixing bowl and obviously a dye of your favorite color.
Things to Consider when Dyeing Lace Front Wigs
You can always dye a wig darker. The best wigs to dye are blonde, ash grey and white
If you are not an expert with dyeing already, consider dip dying technique to resurrect your dull and boring wig
Always go for darker roots to achieve a thick and voluminous growth of hair.
If thinking about dyeing your lace front wigs makes you uncomfortable because of having no prior expertise, yet it is something that fascinates you then don't worry. Take your lace front wig to a professional hair dresser and let them do the job. Or,  get yourself a new lace front wig since the synthetic counterparts are affordable and reliable.