Marylyn Manson, whose actual name is Brian Hugh Warner, is notoriously recognized for having eyes of varying colors.
Marilyn Manson has been the subject of most myths and absurd rumors. At 46, Manson had seen his music and topics go through a period of extreme sensitivity before people became numb to them. He has remained loyal to himself while others have made up stories about him.
It's about time someone explained precisely what he has and hasn't accomplished. We will go through every possible thing on Manson.
How to get Marilyn Manson's eyes color? Find out more by reading up on it on this blog.
---
Estimated reading time: 4 minutes
---
Who is Marilyn Manson?
Marilyn Manson is an American artist with a wide range of talents. He is a rock star, composer, producer, author, painter, and parody of a slew of scandals, all rolled into one man's image.
Marilyn love to create controversy. His fans always follow him. They try to get his style.
His band Marilyn Mason was formed in 1989. And he is the band's lead singer. Industrial metal, industrial rock, hard rock, and alternative rock are some of his most popular music genres to listen to.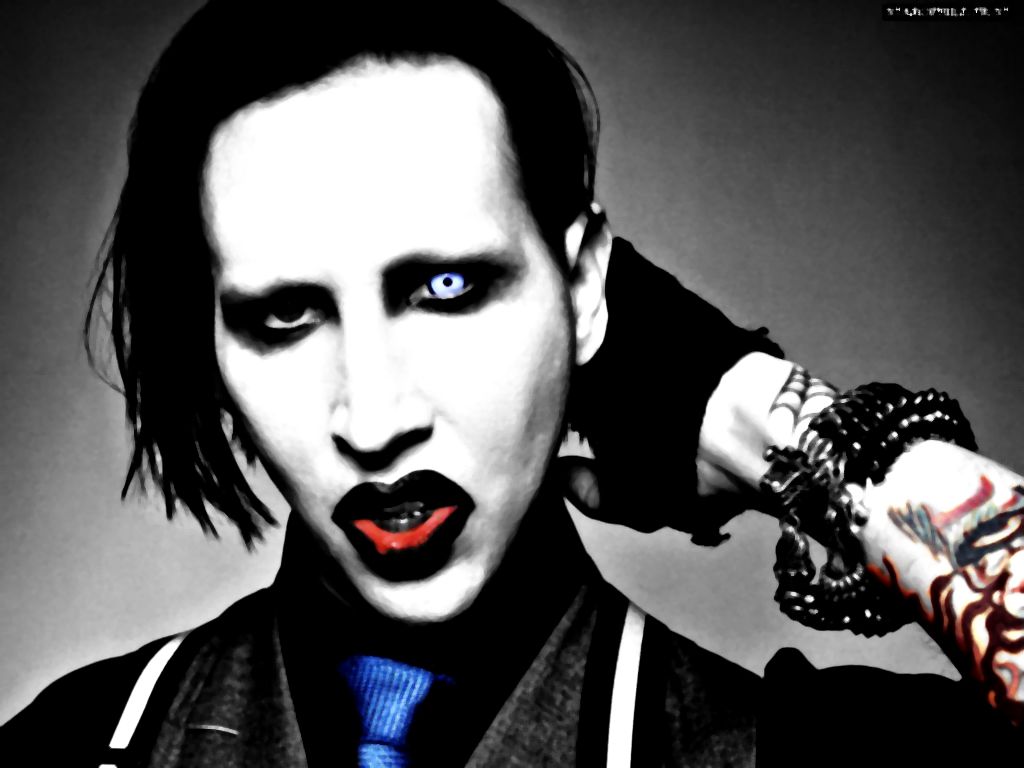 Marilyn Manson's Trademark Makeup Look
Manson is known for the scary makeup styles. He wholly chopped off his brows so he could be more expressive with his makeup. Marilyn is frequently photographed in edgy gothic ensembles, made even more striking by his contrasting hazel and hazel-blue eyes.
Speculations Concerning Manson's Eyes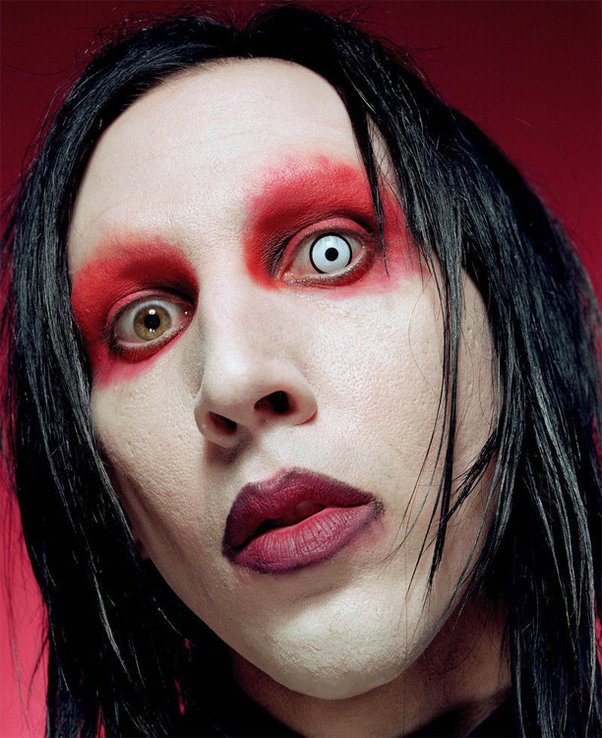 The origins of Manson's bizarrely colored eyes have been the subject of wild speculation. His eyes were purported to have been surgically altered so that he could only see black and white. What a mind-blowing discovery!
Rumors have it that Manson shot heroin into his eyeball, resulting in complete blindness and the removal of his eyeball! Apparently, the myth has been around for a while.
Drug usage and bizarre behavior like placing needles beneath his fingernails to induce agony were revealed by Manson. Then again, he most surely didn't inject heroin into his eyeball.
How You Can Get Marilyn Manson-Type Eyes Color
His strange eyes are due to different-colored contact lenses. He admired David Bowie.
Marilyn Manson's eyes are uncommon type and unique. This musical idol wears white contact lenses often and has made them his hallmark appearance.
Marilyn Manson is a well-known metal artist with singles like 'Personal Jesus' and 'Tainted Love,' but you can't miss those eyes even if you're not a fan.
Manson wears one zombie contact lens instead of a pair, which gives him his odd look. The colored lens he does wear is a highly different design, contributing to his weirdness.
Manson is known for his oppositional look and free-thinking, so if you desire to be unique, Manson contact lenses may be for you.
The Manson design offers a realistic finish to any Manson costume. Still, their scary impact also works beautifully to highlight any demon clothing or lend a dark witchy glow to your look. These zombie contact lenses are versatile.
Cosplayers may use these Manson contact lenses to look like their favorite singer at conventions. You can buy Marilyn Manson-type colored contact lenses from here:
Final Thoughts
His music and literary careers have been successful, despite the fact that they have been boycotted and opposed.
On the Billboards, his most famous album is Mechanical Animals. He's also co-authored a number of books and appeared in a number of films.
---
---
---
Read More: