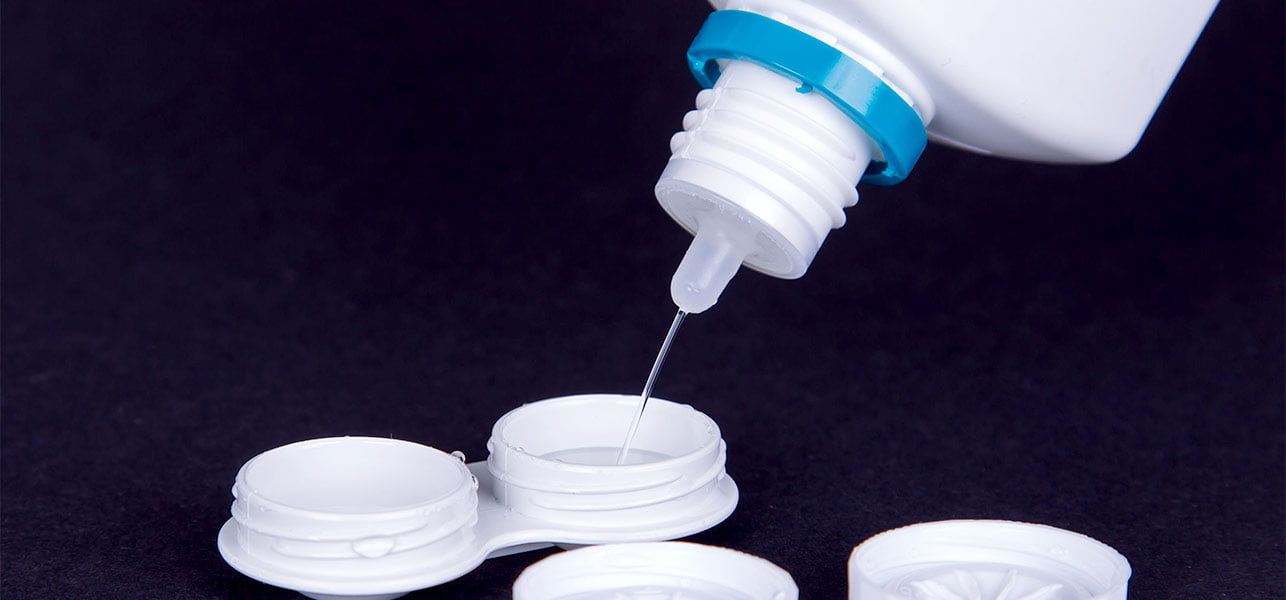 While cleaning your stash, you might find some uselessly lying contact lens solution bottles that are unopened but have unfortunately expired. These long forgotten solution bottles don't deserve to be binned. Since expired solution does not remain safe to disinfect your contact lenses, you can benefit yourself using it ingeniously the other ways. Cleaning solutions are usually saline water, but a multipurpose contact lens solution is more than that. A pharmacy made disinfecting solution contains preservatives that keep the solution last longer. After it meets the expiry date, you can still use it & save money.
5 Unusual Reuses of Contact Lens Solution
1.Resurrect your Mascara & Eyeliner using Contact Lens Solution
Contact lens solution is best to liquid-ify your dried out mascara. It helps thinning out the consistency of the mascara you had already lost hope on. Simply squirt a few drops in your mascara container & leave it off for a night.
The solution also works great de-clumping the mascara wand. Pour some of the solution in a bowl & soak your congested mascara wand's head for a while. You will be surprised to see your mascara being resurrected to life.  Same goes with eye-liners.
2.Concoct a new Eye Liner
Solution for contact lenses whether simple saline or multi-purpose help you play around with different eye shadows. Mix a few drops of your expired contact lens solution into one or two of your favorite eye shadow to get intensified & vibrantly hued concoction of a new eye liner. Line your eyes precisely using an eye brush & het bigger, brighter, seductive eyes!
3.Clean your Water Line
Get a squeaky neat water line to freshly line your eyes with Kajal. A faded kohl- rimmed water line makes you look dull & tired. Apply a few drops of contact lens solution to a cotton bud and rub it across the water line
4.Clean your Electronic Devices
Did you know you can clean your LCDs, laptops &smart phone's screen using expired solution of contact lenses? Wet a blob of cotton with the solution and use it to clean your said devices.
5.First Aid
Contact lens solution or saline solution can be used as a first aid wash. Please note, it should not be confused with a multi-purpose solution though.
Use contact lens solution to cleanse wounds & decontaminate. It can also be used as an eye wash or nasal irrigation.
NOTE: Make sure the nozzle does not come in contact with any other object. If accidentally it does, throw it off since it is no more sterile. Contact lens solution bottle can be kept in first aid kit, unopened for two years.