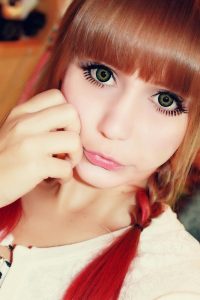 Women who are obsessed with contact lenses know the pain of keep destroying their circle contacts using improper makeup and beauty products. It takes plenty of time before you discover that exactly which eye liner won't smudge and which eye shadows will stay put than seeping into your contacts and making you blind like a bat. You don't need to toss your contact lenses but the incompatible makeup products. True that tight lining your eyes should be avoided when wearing contact lenses but switching to a water-proof formula work wonders. Read below how you can make your circle contact lenses last longer without turning your vision cloudy even if you are a makeup-holic.
Ditch your Clump-y Mascara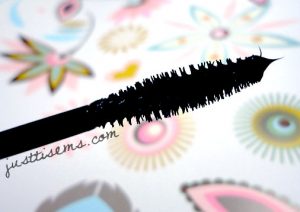 A mascara does not last more than 6 months, yes. Technically speaking, it begins to clump with time. Even though you can revive your long forgotten mascara using few drops of contact lens solution; it is not good to go for such hacks if you are addicted to donning your contact lenses. Contact lens wearers must stay careful with the products they use since contact lenses are plastic material that reserve the risk of running havoc when treated carelessly.
Warning: Avoid lash fiber or lash extending mascara with contact lenses.
Prime your Eyes
Prime your eye lids using a good makeup primer. Eye shadows have a tendency to fall off especially if you have dry eye lids. Preparing your eyes using a moisturizing primer will make huge world of a difference. It helps adhering eye shadows effectively and will prevent rainbow cheeks that usually happen due to disintegrated makeup look.
Swap your Eye Pencils with Water-Proof Eyeliner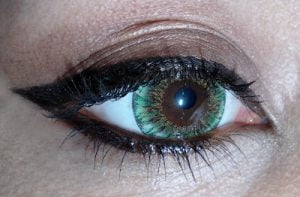 Pencils that are hard to apply will strain your eye lids more than necessary. Since contact lenses are always worn first, it is better to go for the makeup products that are contact lens friendly. Instead of using pencils that might run into your eyes and poke you hard, it is advised to go for an effortless water-proof eye liner. A water proof eye liner is usually smudge proof and dries quickly within ten seconds. Contact lens wearers should avoid tight lining their eyes as it may cause product buildup for instance wax or oily deposits over your contact lenses, turning your vision hazy or blurred.
Avoid oil Based Products
Products that are oily in nature have a tendency to settle into the crevices and natural contours of your face. This may promote seepage of oil into your eyes further promoting product buildup on contact lenses.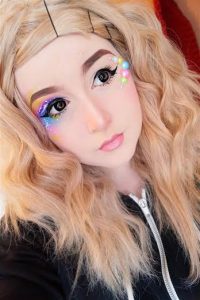 The key to prevent your eyes from the makeup havoc is to respect the narrow boundary. You must not apply any makeup at the edge of your lash line since it increases the risk of product particles migrating into your eyes. This may cause inflammation, irritation and sometimes even infections if the products being used are expired. Also, be very careful that you take extra measures to disinfect your contact lenses every time you make use of heavy makeup such as rhinestones, eye glues, glitters & lash building mascaras.