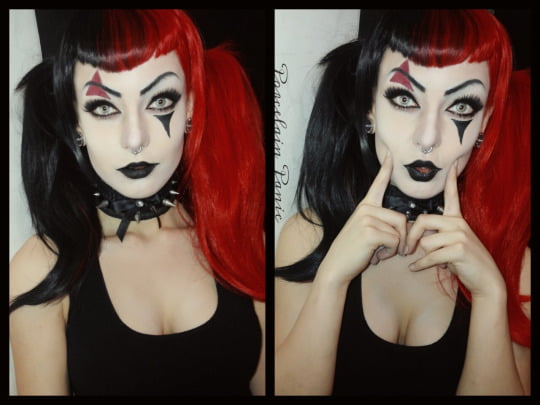 They say human hair wigs come with limited options. They may be durable but again too expensive to afford. Thus, we stock the best of the synthetic hair wigs that stay easy on your budget and provide you ample opportunities to be creative. Synthetic hair wigs are easier to style and maintain. As Halloween approaches pro stylists from around the world are creating awe-inspiring styles using synthetic wigs. Below a fashion guru has used Lolita wig T to incorporate it with Harley Quinn makeup inspiration.  Wear Colorvue Mirror Contacts to complete your Halloween disguise.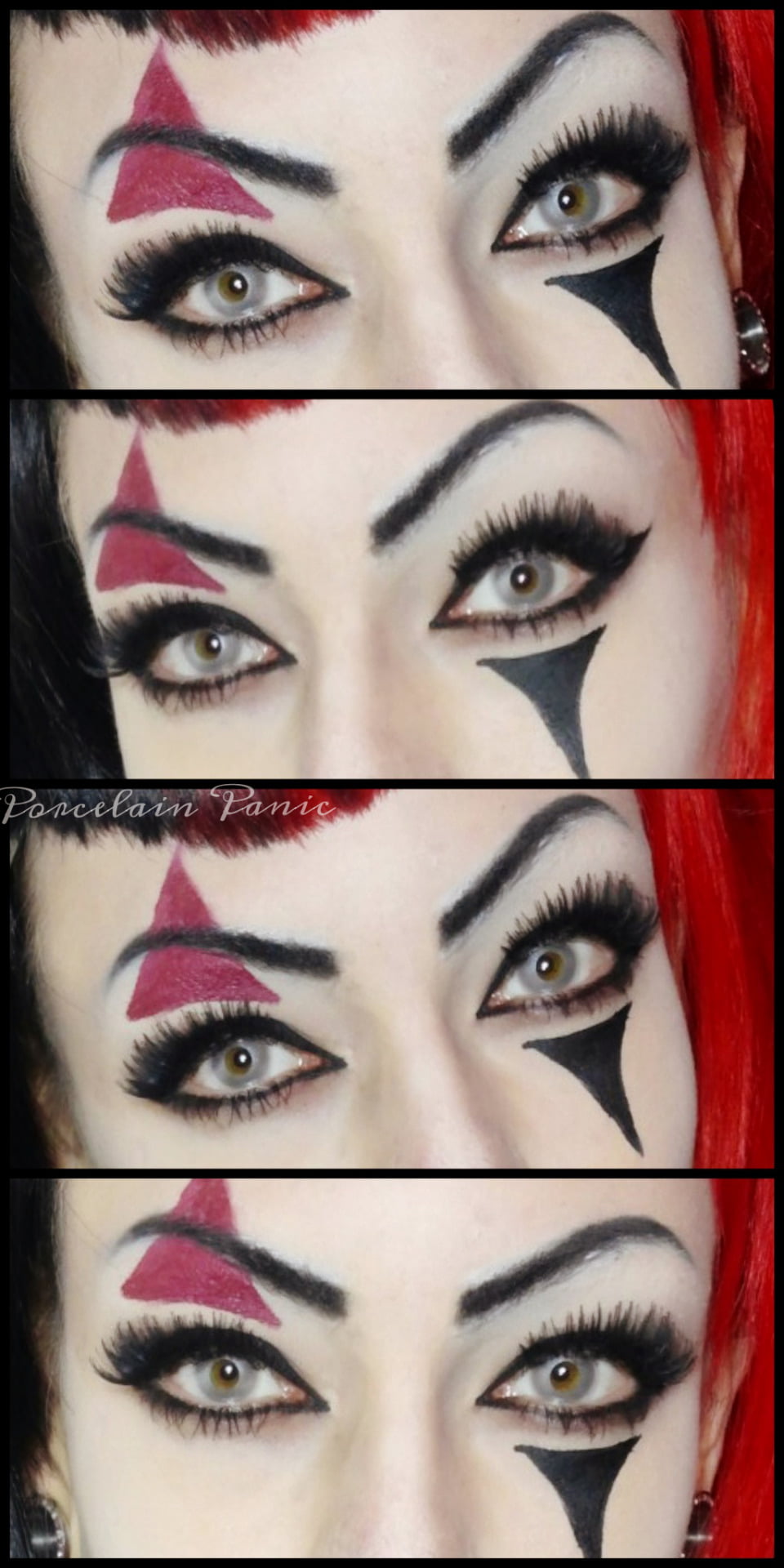 The wig is two color. Black and lolly pop red. Since Harley Quinn requires split color hair, with little effort & creativity you can style your own Harley wig. To add realistic impact, wear the wig with Colorvue Mirror contacts.
Off the eyes these lenses look like pearls, white with a bit of a reflective shine. Once you put them on it becomes a more silver color. They shine and reflect light giving them the mirror effect. Its really quite neat. The best way to describe them is they look like really shiny silver metal.