French maid is famous for sexy role playing, fetishism & spicing things up in the bed. The concept of keeping French maids dressed erotically has evolved dramatically over the period of time. French maid costumes vary in the design detailing depending on the nature of the event. To dress like a French maid; the most important thing that you will be needing is of course an accurate French maid costume.
Get a French Maid Costume Online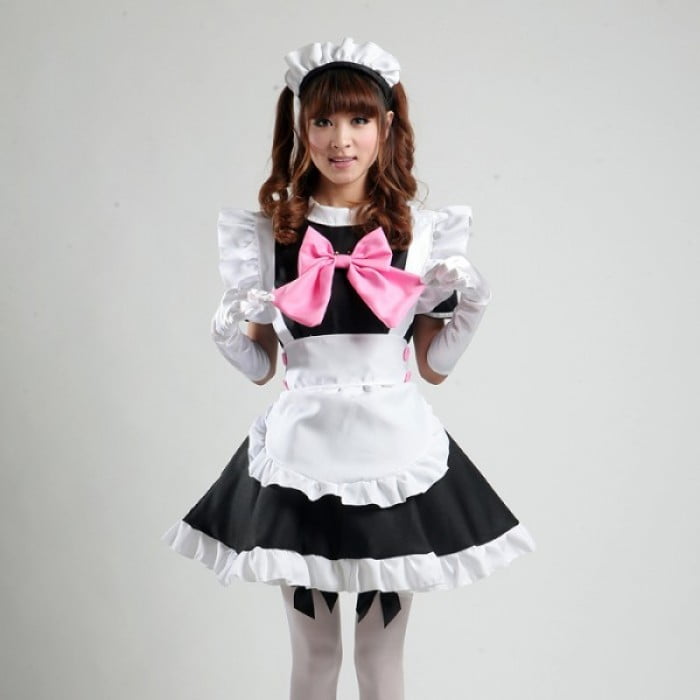 French maid costumes can be conservative or revealing. Some forms may be even typically recognized as the lingerie outfits. When dressing up yourself as a French Maid, remember you need to stay confident. An outfit will not do the impressive job until you learn the etiquette of impersonation. Walk sexily, act accordingly & don appropriate accessories to compliment your French Maid costume.
A typical French Maid costume is usually black & white. Black adds mystery whereas white adds purity & chaste. French Maid costume consists of the following
A black one piece skirt that hits just above the knees with a white trim.
White ruffled or lace apron
Long stockings or tights. This vary from design to design or by your personal preference
Ruffled head accessories/ bows.
High heels
Gloves (optional)
Accessorizing properly to fit the theme will make your personality as a French Maid even more meaningful. Be ready to spice up things in bed for your partner or seduce him walking around cleaning the home with a white duster as associated with French Maids to turn him on secretively. French maid costumes are also an important necessity of cosplays where sexy role playing is the need of the event.