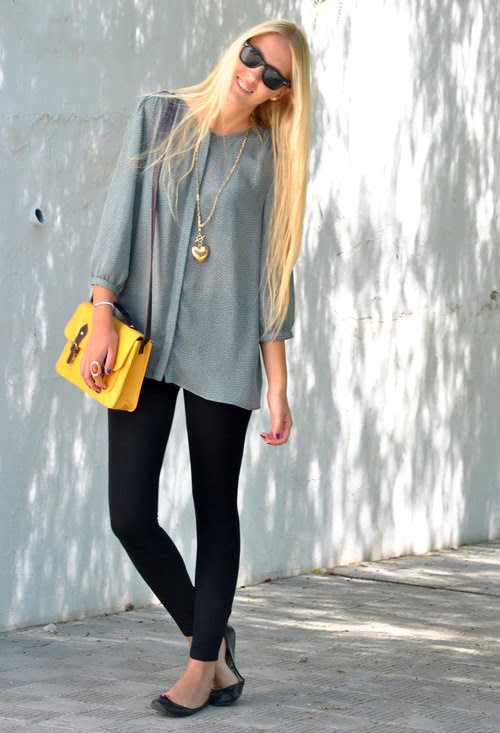 Leggings & tights are used interchangeably yet there is a very thin border line that exists between the two. The distinctive features of leggings are opacity & the feet. Anything that is see through & has feet is rather a pair of tights than a pair of leggings. Though tights are only worn underneath other garments; fashionistas from almost all the different school of thoughts are seemingly found to debate over the leggings. Leggings are the one & only staple article in your closet that can be versatile beyond your imagination. Depending on the opacity, fashion icons tend to treat them as pants that help you build a structured outfit. At the same time, there are women who arguably rejects wearing leggings as pants because of the way they snug your curves.
Wearing Leggings as Pants: Pro Tips
The debate is never going to over, unfortunately. You might have already read internet crashing articles on whether to treat your leggings as pants or should you come in the limelight wearing the real pants/trousers. Women are obsessed with leggings because they help build both a structured outfit & a casual layered dress. If you are a legging women, who owns more than 30 pairs; you must not fret. Work on improving your creativity and you will indirectly be helping others to build a taste for leggings being worn as pants.
There are certain fashion rules that must be respected when wearing leggings as pants. Though with real pants you can wear any kind of top; you must stay close to creating a conservative sense of fashion when wearing leggings as pants. Leggings tend to make you look sexy & playful especially when the colors are bold. The exciting patterns further take your look by the storm therefore staying humble and less-flashing with your tops is recommended.
Leggings as Pants: Tops to Wear With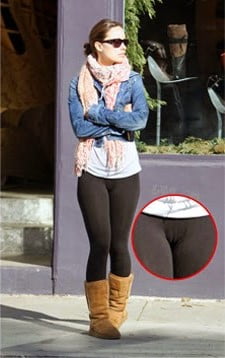 When wearing leggings as pants, avoid crop tops & tank tops. There should be little show at your cleavage & crotch. Wear willowy tops, tunics, sloppy sweaters & skirts that are long enough to strike just above the knees.
Throwing a structured jacket over a small loose top that covers the area between your belly & knees is also a good option when you want to wear leggings as pants in a conservative environment founded on dress codes.
Leggings skimp your flabby curves unlike tights but the sight they create at your butt might be very unflattering. If you have a curvy arse, better guard it as you want to draw attention towards the entire outfit you have thoughtfully built. Wear flats /boots when wearing leggings as pants and roaming casually. On the other hand, pair your leggings with heels for a semi-formal look, a friend's get together or at a dinner party.
For something overly formal & professional; stop! Stop wearing leggings as pants and go for regular, genuine dress pants! No jeggings, no leggings but real corporate dress pants. If you don't feel like trusting us; go where your heart leads you to. Fashion is not a war. All you need is to create a cohesive look and you can do it the way it pleases you.