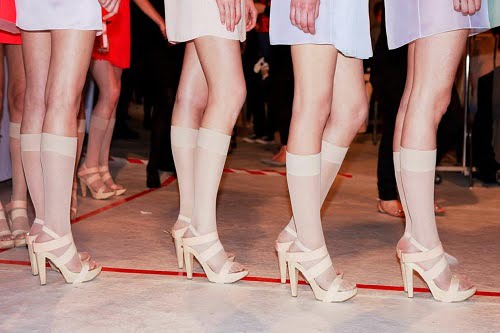 Knee high socks add color, texture & punk to one's closet. Though most of the women resist wearing knee high socks in summer; they are actually very helpful keeping you in pristine condition. Opting for cotton breathable stockings help you curate a casual look that is not only light & airy but flattering at the same time.
Choosing Knee High Socks for summer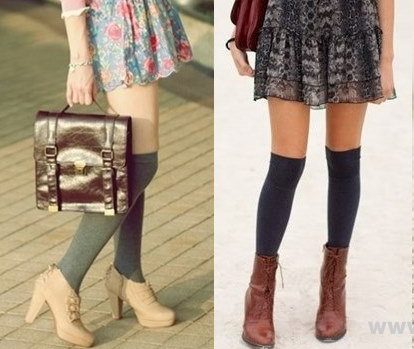 We admit that creating an outfit with knee high socks is no work of a lame but once you excel at it; you will admire these very useful pairs of staple garment. They help you building an outfit while providing you innumerable medical benefits you had been unaware of. Knee high socks can either make you look chic or trashy. Yes, they may be this difficult to get into your everyday outfit. However, we are affirmative that you might have wondered about wearing knee socks in summer as we do.
The best bet for summer socks is to gravitate towards natural fibers & neutral colors. Both black & white ensure clean, light & airy feel that depicts your sartorial splendor.
Hygienic Benefits of Wearing Knee High Socks in summer
First & foremost cotton socks are very essential keeping you maintain a neat & spotless look. They absorb body sweating & prevent your trouser rubbing off the legs. Wearing knee high socks underneath your regular structure pants at a work place is ingenious. Try it and thank us later.
Knee socks come handy if you want to stay modest. Though women prefer going bare legs especially during the summer; you might want to wear tall knee high socks in case you have varicose veins.
Socks prevent your toes growing bacteria and or fungus during summer. Shoe shops & gyms are the places you are prone to catch the infection but socks will keep the germs away from your feet.
Knee high socks prevent your legs from tanning on a bright sunny day. They also absorb moisture from your feet in summer thus ensure a light weight look & feel.
Socks also keep your shoes odorless. In absence of socks, the sweating is absorbed by the insoles and upper of the shoes leading to stinky feet.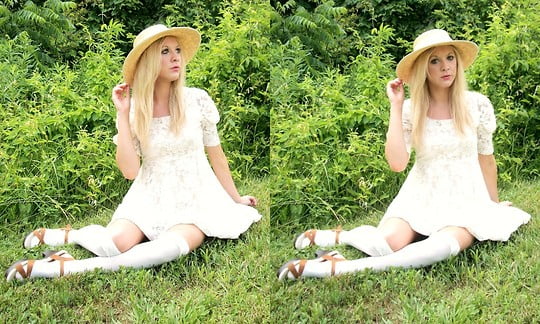 Wearing knee high socks in summer should be a norm because of the health advantages they have to offer in addition to being a fashion accessory. Since today's fashion industry is bold & crazy; many fashion gurus & style experts have been spotted wearing knee highs with open footwear & sandals.