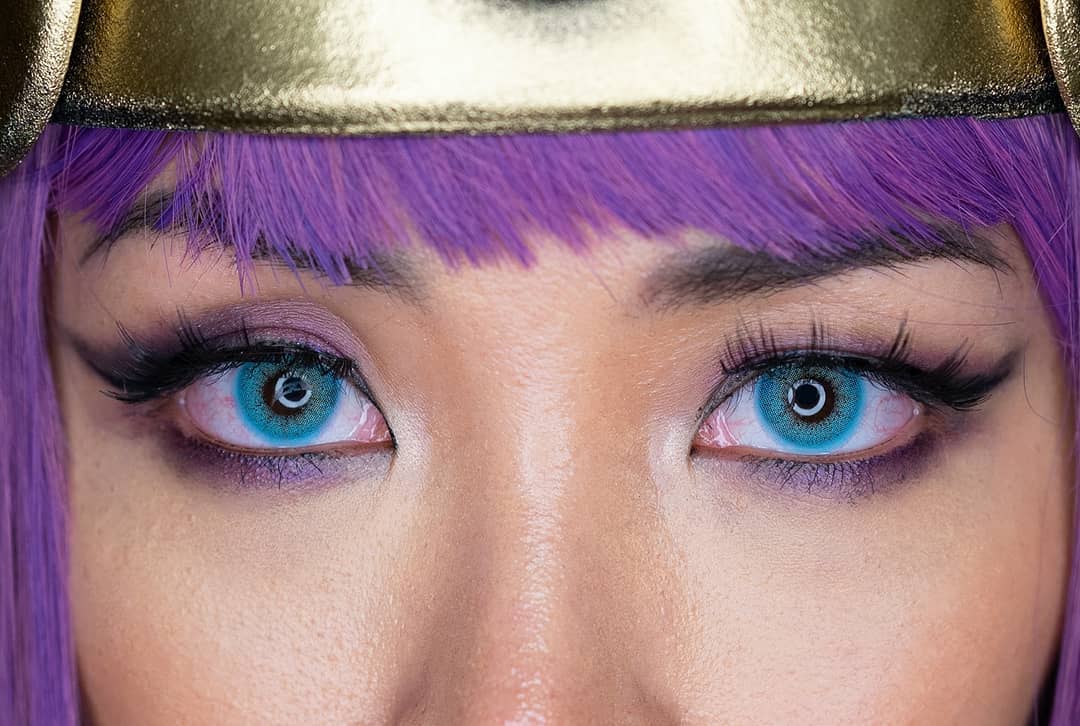 Colored contact lenses are more medical devices than just a costume accessory. They should be handled & treated likewise. Whether wearing contacts as a cosmetic necessity or to treat vision impairment; you must avoid following 10 sins with them.
Never Forget to Wash Hands
Accept it- we all are guilty of taking our colored contact lenses for granted. We are less likely to wash our hands before touching them. Contact lenses are very sensitive to bacteria accumulation; bad hygiene may lead to contraction of diseases that leave your eyes damaged or vision compromised. Always wash your hands with soap and water and pat it dry with a lint free fabric when touching colored contact lenses.
Never Reuse the Disinfectant/Cleaning solution
Disinfectant is pretty effective until & unless you don't keep it pooled in your lens case for weeks. It needs to be changed every day. Disinfectant loses its efficacy quite soon after the preservative and enzyme supposed to kill bacteria evaporates. This is why you should never reuse the previous batch of solution to disinfect your lenses. Read here how to clean your colored lenses without rubbing them?
Do not Put Contact Lenses in Mouth
Things happen, yes even gross things. Even if you do not admit it publicly. Even if you run out of contact lens disinfectant to rinse or soak your lenses in; you must never consider saliva as an alternate. Your mouth contains more bacteria than your eyes! In an emergency, prepare a saline solution at home using distilled water & table salt. Saline solution is good to soak your lenses for a night but it is not efficient to kill the bacteria. Get your hands on a pharmacy-bought disinfectant asap.
Never Leave your Colored Contact Lenses Dry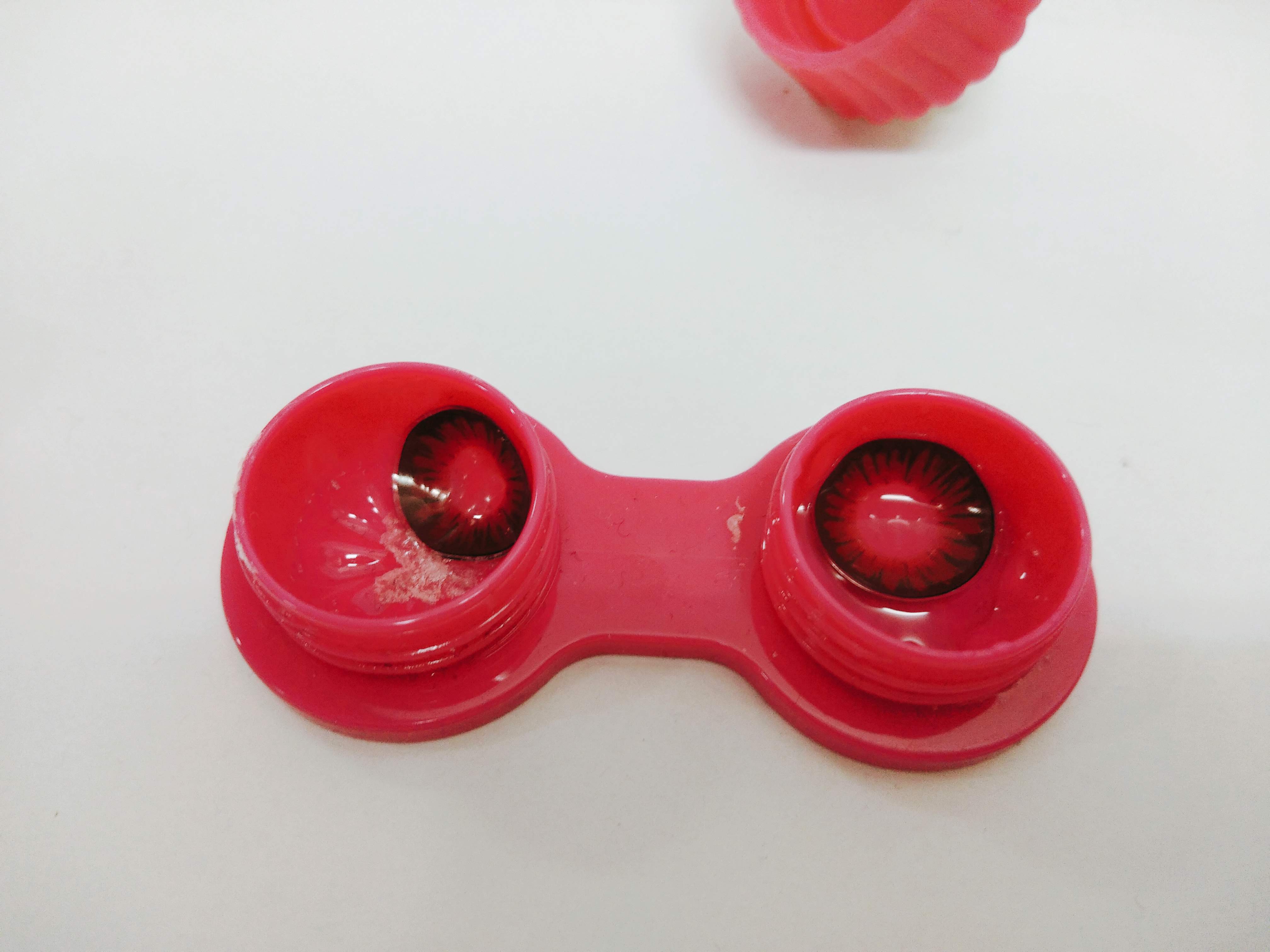 Contact lenses are made from hydrophilic plastic. They are water loving and need moisture for their survival. Depending on the water content, some lenses need more moisture from the surroundings than the other. While contact lenses with 38% water content stay good for a week, contact lenses with 58% water content turns dry in a couple of days. Keep checking your colored contact lenses if they need a fresh supply of solution to stay soaked in.
Use a No-Rub Multi-Purpose Solution
Although colored contact lenses are made with sandwich printing technology where the dye is kept enclosed in two layers to prevent it fading & leaking, it may still fade if you rub your lens aggressively. Always use a no-rub multipurpose contact lens solution to even get rid of stubborn protein, lipid and cell debris.
Contacts Lenses & Water are Enemies
Tap water contains a devouring parasite "Acathamoeba Keratitis" that latches itself to contact lenses. Contact lens becomes the carrier and transmit it to your cornea. Unfortunately, this parasite is too quick to let you know what havoc it is wrecking. It eats up your entire eye ball within 24 hours. Therefore, never leave your contact lens cases at a humid place for instance on counter top of bathrooms or on swimming pools etc. Do not wash your face or get involved in any activity which involves water contact with your eyes.
Do not Contaminate your Colored Contact Lenses
Colored contact lenses are bound to pick some particles from fallen off cosmetics. Particles from your eye makeup, or crazy wiggles from your mascara wand may leave your contact lenses contaminated. Tight lining your eyes with a pencil or eye liner may also leave stains on the surface of your lenses. When this happens, don't just stop here. Take your lenses out & give it a quick rinse using a multi-purpose disinfectant.
Contact lenses are a no joke. They sit on your eyes and you get eyes only once in a life. True, they are the most resilient organ of your body but once the damage is done, it is irrevocable. Handle your colored contact lenses with great care and practice hygiene.