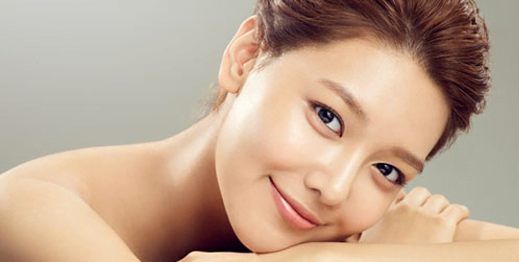 Every woman has at least once in life relied completely on makeup removing wipes despite knowing they could be damaging for skin. Removing makeup using wet wipes involves a lot of pressure, tugging and pulling on the skin that contributes to premature ageing. Although they are godsend when you're too tired to double cleanse your face; you must always consider twice before using makeup wipes alone. Rinsing your face with water does the job & helps removing makeup traces & gunk left by the wet wipes. In Korean skin care, double cleansing is the ritual. Since Korean skin care is a very dedicated regimen, makeup wipes are only sought in skin care emergency.
Also Read: Korean Skin Care Secret Cleansing Regime
4 Reasons to rely on Makeup Removing Wipes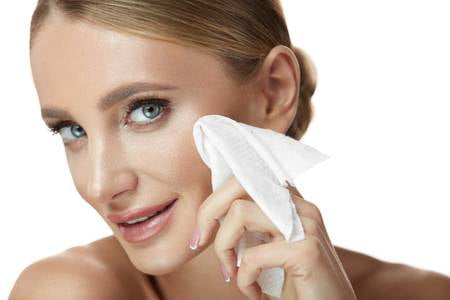 Koreans take their skin care routine seriously yet they seem to consider makeup removing wipes handy at times of emergency. Makeup wipes contain alcohol that may leave your skin dry & feeling tight. When purchasing moistened makeup removing wipes, make sure you scan the list of ingredients. Wet tissues with herbal ingredients are fresh scents are your best bet. Try NC wet tissues to play safe.
1.Travelling? Keep a Pack of Wet Wipes
It is absolutely a no-brainer that you cannot pack all of the dozen Korean skin care products in your travel bag. When hiking or camping, cutting down on the products that go in your backpack is the first thing you stress about. Makeup wipes help you remove your makeup to some extent but are not a substitute of double cleansing as explained by Korean skin care experts. Double Cleansing is a twostep cleansing process where an oil cleanser is used to remove oil based impurities such as sebum, dead skin & makeup gunk followed by a water based cleanser to rid of dust, sweat & dirt.
2.Eating out? Wet Wipes are a Must Have
Wet wipes are good for removing makeup but they do not leave your face squeaky clean. Make sure you use makeup tissues occasionally only when your routine Korean skin care products are not easily accessible. Although, makeup wipes might not be your best friend removing makeup, they are an impressive multi-tasking accessory. Keep them in your bag to help you wash your hands without having to leave your table in the restaurant. Pull a tissue out and clean your hands to help get rid of the stickiness off your hands. You can also use wipes to clean spills.
3.Need an Instant Shine on Furniture? Wet Wipes Mate, Wet Wipes!
If your dressing table is losing its shine due to worn off lacquer we bet you haven't tried makeup removing tissues. Makeup wipes are good to lift off any traces from your dresser, particularly eyeshadow particles & other powdered substances. It does not only clean away any polished surfaces immediately but also adds a shine to it that lasts briefly.
4.Need to Spot Fix your Makeup? Try Makeup Wipes
It is pretty frustrating to catch on completely different events in a day while still in your pristine state. For instance you might have to cope up between work & party. It could be quite of drill to keep re-applying new makeup and rinsing your face all the way. Makeup wipes help you spot clean without messing with the rest of it. Does your eye makeup don't go well with the party later in the day? Use wet wipes to save time.
Avoid using wipes that are strongly fragrant. Strong fragrances are potential irritants that may leave your face inflamed. Makeup wipes are good only when you really need them. Make sure this does not grow into a habit since makeup wipes add to fine lines & wrinkles due to the amount of pressure they require.
Korean skin care double cleansing is a tedious but gentle process of makeup removal that leaves your skin feeling hydrated. Moisturize your face right away with a facial oil such as Nutrimetics Nutri-Rich oil. Facial oils are essential plant based oils that are ideal and luxurious humectants. Being immensely hydrating, they help maintain oil-moisture balance & strengthen your lipid barrier responsible to keep environmental aggressors at bay!