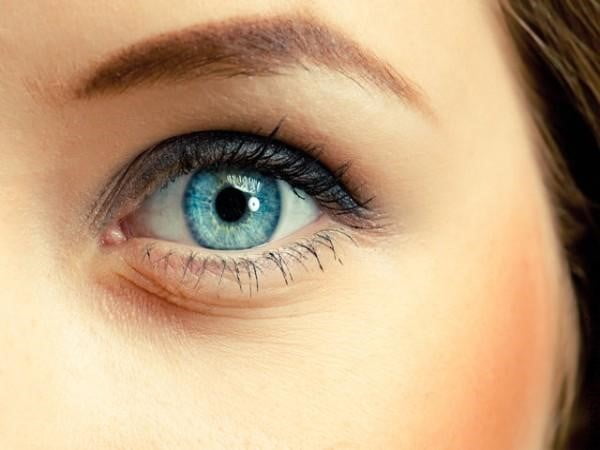 Contact lens, also known as contacts, was first manufactured in 1887, by a German physicist named Adolf Eugen Fick. These have quickly become an effective alternative to eyeglasses and now are the favorite of the young.
Whether you are short-sighted or not, contact lens solution can still be your close friend with plus points in terms of aesthetics and usability in life. Especially for genuine cosplayers, colored contacts are almost essential items when you want to change the eye color to resemble manga/anime characters.
However, the use of contact lenses requires an extremely careful care, otherwise, this useful assistant can be a double-edged sword that spoils the user's valuable eyes. The article will mention 12 things to AVOID when using contact lenses for any eyes.
1.DON'T Let your Hands Unsanitary Before and After Wearing Contacts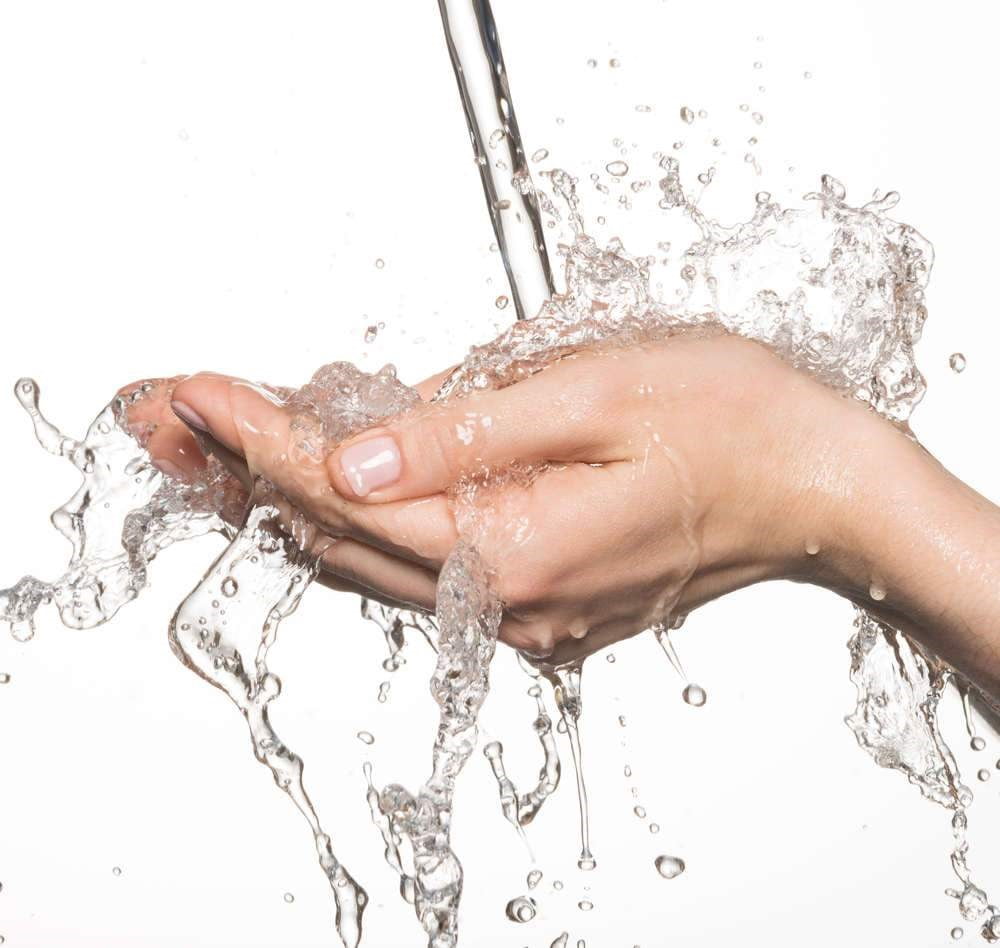 It's necessary to wash your hands to remove bacteria that are harmful to the eyes. Although the work sounds simple, many people often skip this first cleaning step.
2. DON'T Forget to Pay Attention to Lens Tray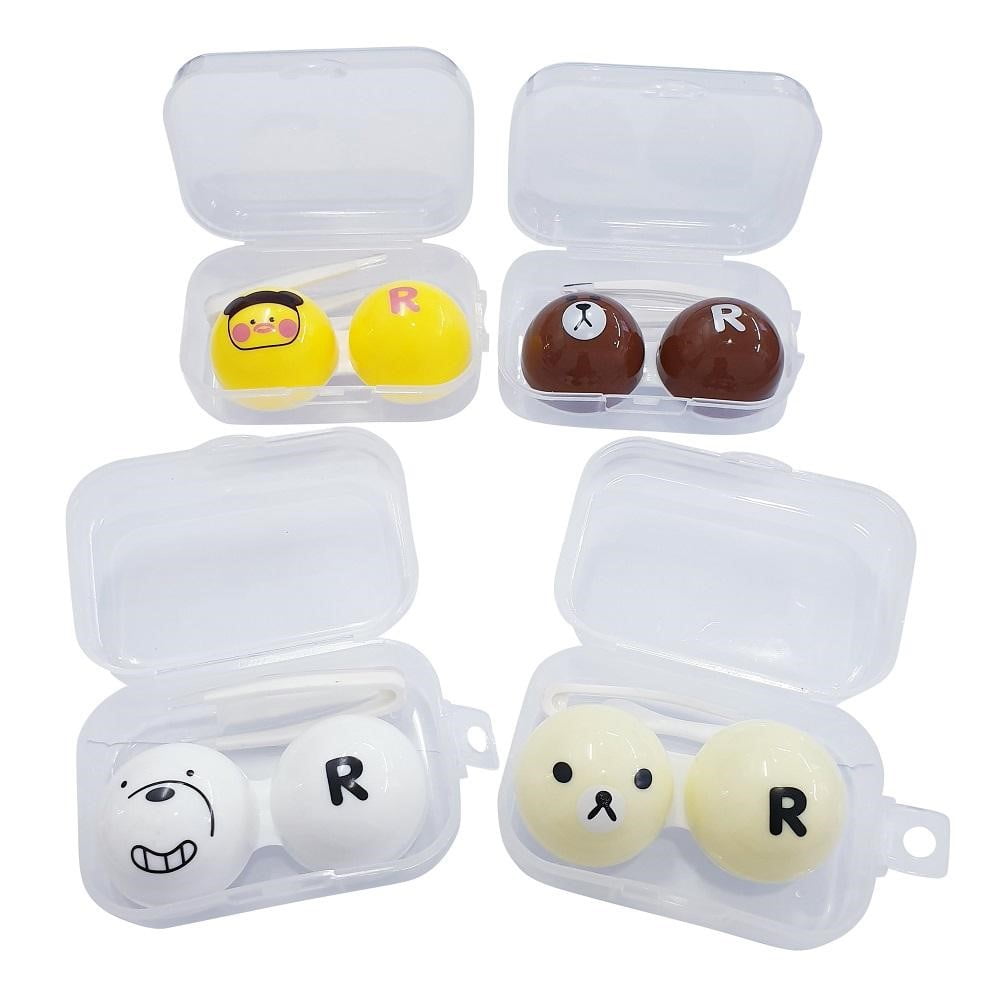 Storage trays must be stored in dry places when not in use. If possible, after each lens soaking, you should rinse the tray over with lens solution one more time to ensure that the tray is not contaminated.
Watch out: Do not use tap water to replace the lens solution. Many people think that lens or saline solution is often too expensive. In fact, if your contacts are always kept clean and sterile, you will not have to visit doctors or buy a new pair of contact lenses due to eye infection. Not only that, there is now an effective alternative to older generation solutions, called contact lens cleaner.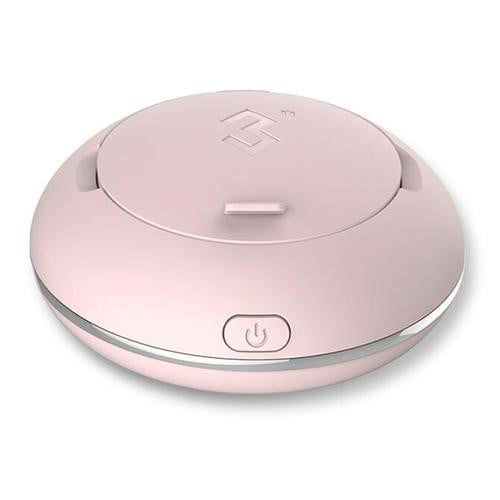 Unlike other solutions, using contact lens cleaner, you just need to put the lens into 2 containers and rotate vigorously with the aqueous solution inside. This handy device doesn't require to rub lens with your hands, which therefore doesn't cause irreparable damages to the lens. The market has a range of exclusive providers for you to refer, and UNIQSO is one of the top. More amazingly, you no longer have to worry about the high cost because UNIQSO has been in the partnership with Couponupto.com that is a prestige platform providing saving solutions to customers with tons of hot deals and coupon codes.  By applying UNIQSO discount codes on Couponupto, you can get your favorite contact lenses and cleaner at a better price, which is being considered the smartest purchasing way in this e-commerce era.
3.DON'T Leave your Contact lenses dirty
Periodic cleaning of the lens after wearing helps remove bacteria and dust particles that can cling to the lenses, which therefore keeps your contacts always clean and effective. At any time when removing contact lenses, let's rinse them with lens solution or cleaner.
4.DON'T Forget to Change the Storage Solution in the tray
The storage solution works to help protect the lens from dirt and extend their lifespan. Replacing the immersion should be done at any time once you have removed the lens from the tray.
In case you do not wear contact lenses often, it requires at least 3 days to change the solution.
5.DON'T Use the Contact Lenses from Unknown Origin
Make sure to check carefully the contact lens that you intend to buy about their origin or license certificates. Many people are into cheap cost so much that they willingly bought contact lenses in unreliable locations, which can cause direct damage to your eyes.
A good advice is that you should only go to reputable contact lens brands and distributors like UNIQSO, or consult different news sources to select the best place. Besides, you can be completely assured because it's possible to buy high quality products at affordable prices. It will help you save a huge amount of money if you know how to use discount codes properly. Especially in this holiday season, customers are being offered more and more promotions from reputable stores.
6.DON'T Wear Contact Lenses Longer than Permitted
According to studies, the time to wear lenses should not exceed 8 hours. And it's highly recommended to wear high-quality contact lenses for the best eye protection.
Watch out: Mustn't wear contact lenses to sleep through the night
7.DON'T Use Expired Contacts Lenses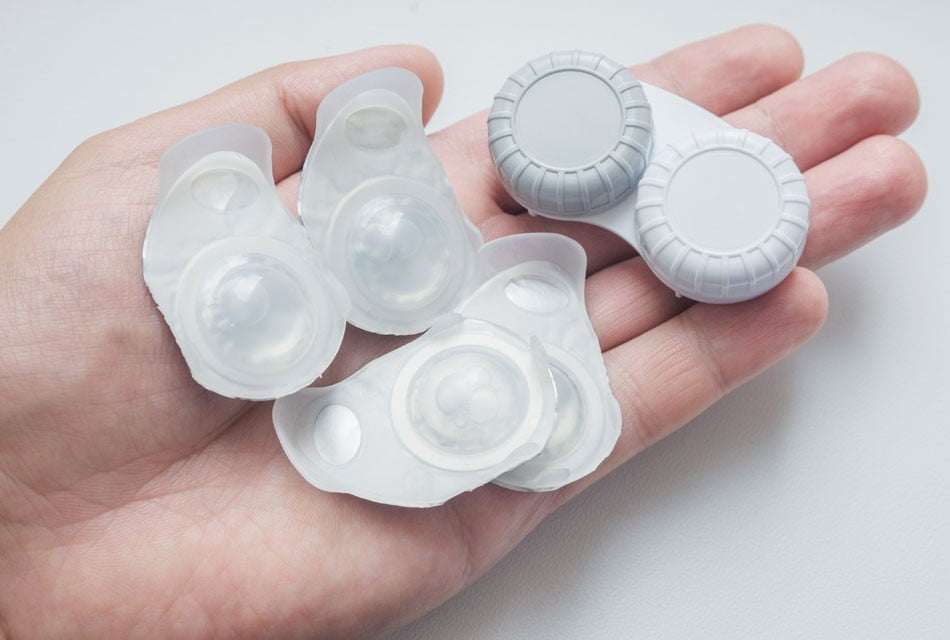 Contact lenses are in a very thin form and usually made of polymer, which will gradually degrade after each use. The hallmark is that when wearing a lens, your eyes will not feel as smooth as the first time and the vision will be visibly blurred. Also, the lenses are quickly dry out and no longer ensure safety.
8.DON'T Reuse the Old Lens Solution
Aqua B5 or other types of contact lens solutions often contain no or very little preservative. They have the function of cleaning and sanitizing, so after soaking the lens, the residual solution is the place where harmful bacteria concentrate.
As a result, when using, strive to avoid direct contact between the bottle mouth and the lens tray's remaining liquid. Remember to discard any excess soaking solution in the tray as it is no longer safe to use. Particularly with the bottle, it's usually only used within 90 days to 120 days after opening. Some are available for 30 days only.
9.DON'T Wear Contact Lenses after Makeup
Always remember to wear contact lenses before makeup and makeup remover. This is to prevent your eyes from being harmed by mascara or foundation dust, causing infection or irritation.
Moreover, you should either close your eyes when using hairspray or wear eye protection before doing your hair. The chemical components in the hairspray can get into your eyes and cause permanent damage.
10.DON'T Use too many Different Types of Lens eye Drops
Consumers should use only eye drops and contact lens solutions that have been recommended for eye safety. For added protection, buy a commercial product with the purchase of contact lenses/colored lenses at the same store.
You can consult with a specialist before using any type of lens solutions or eye drops for lenses because your eyes may be allergic to certain components in the lens solution.
11.DON'T Stop Periodic Eye Examination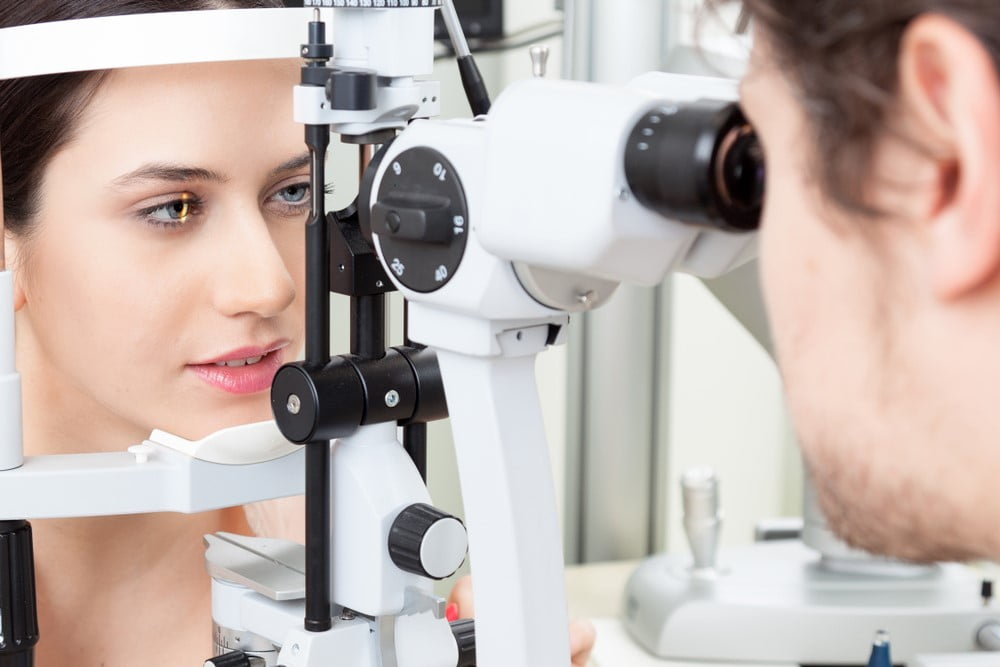 Check your eyes every 6 months if using contact lenses regularly or at least once a year to know the health condition of your eyes. Do not wear lenses when you are suffering from eye diseases such as dry eyes, eye infections or frequent exposure to polluted environments with much smoke and dirt.
In brief, the use of lenses brings tremendous effects if you know how to use them. Don't let bad habits interfere with your product experience. Just avoiding the above, choosing the right lens supplier, as well as using super deals on coupon websites, you can delight in your beauty and cosplay hobby.