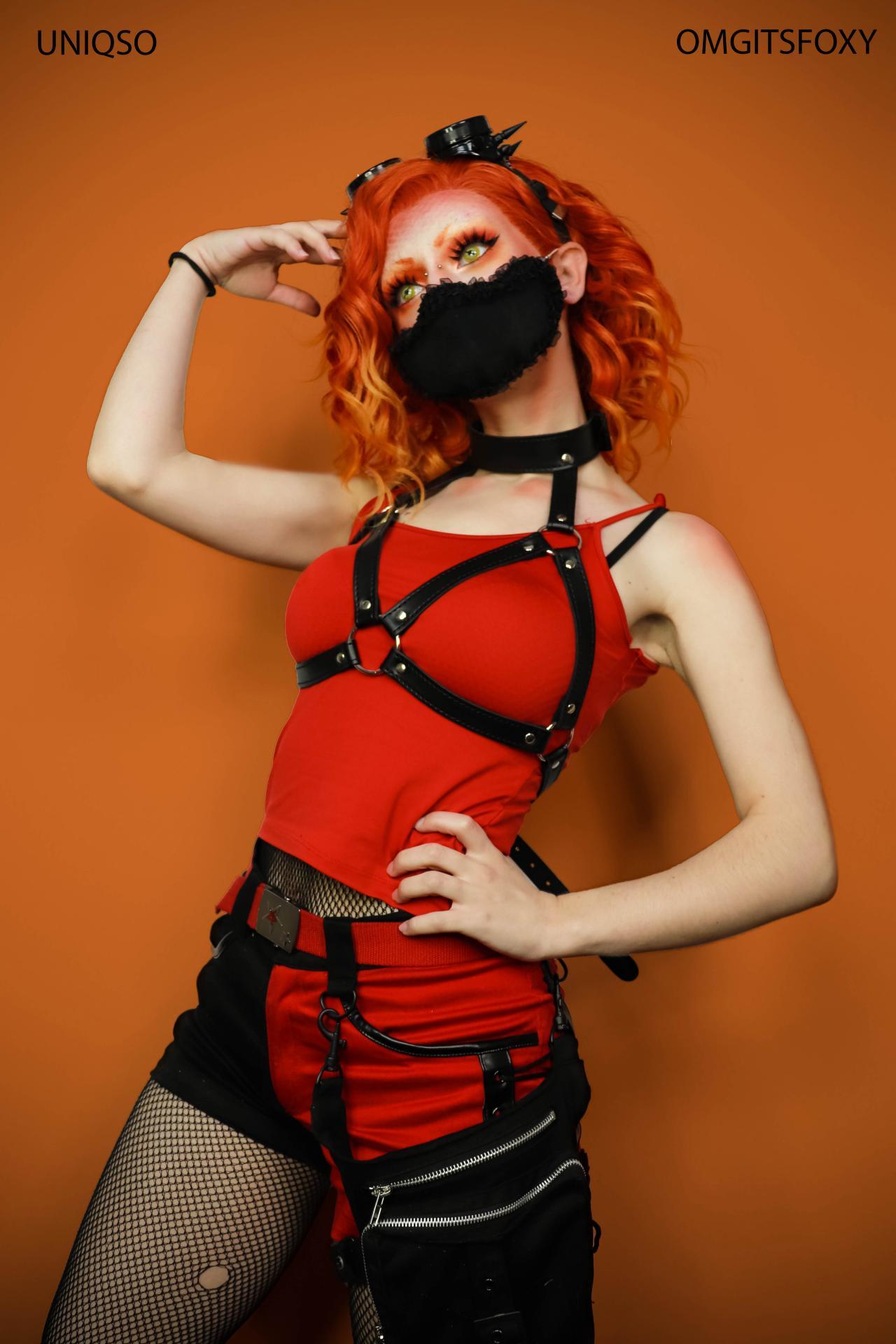 Fashion has various different styles where none means to compete the other. From runway style adopted by fashion icons to street wear represented by local stars; fashion only intends to describe one's personality. World has seen uncountable fashion styles, where each had a history of its own. Ironically, despite being "meaningful" and carrying a rich background most fashion styles die on its own where others continue to exist. Since fashion has now more become a product of "globalisation"; we get to see even the local pop culture emerging on bigger platforms. For instance Harajuku, Kawaii and Gyaru are Japanese street fashion but have managed to grab even the western following. Your hairstyle is the first thing to be noticed as it gives your personality a "structure" where the rest of the elements just follow by. Today we are sharing 3 cheap lace front wigs to compliment 3 different fashion styles. Which "Style" are "You"?
Lace Front Wig for Grunge Fashion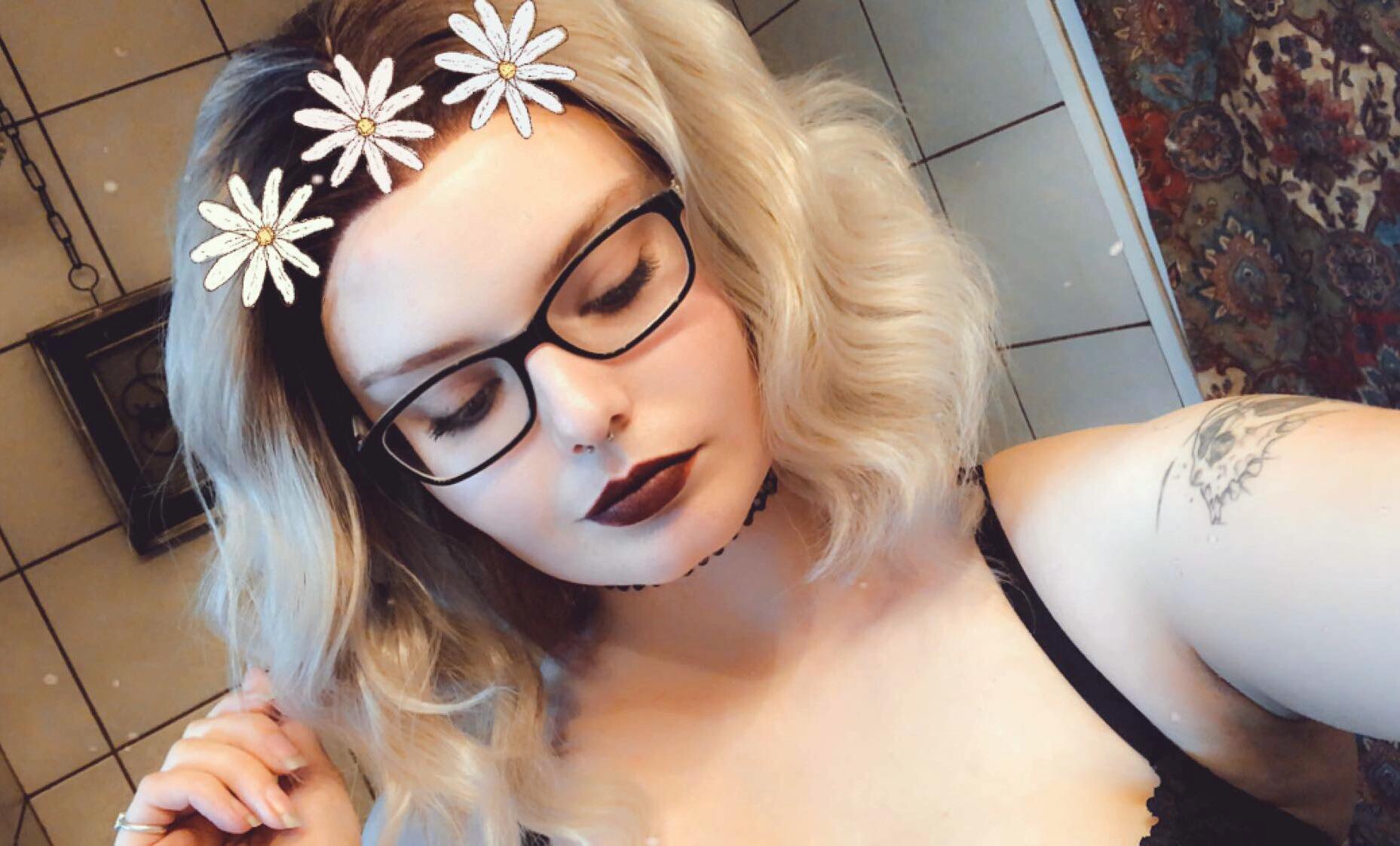 Popularized by music icons, grunge style is about "late 80s and 90s" vibes. Taking you back in time, grunge fashion is seemingly still popular. Being able to survive to the new decade, grunge fashion has had its evolution. Hence today it's not about unwashed greasy & murky hair but something that is more androgynous. Characterized by loose clothing, grunge fashion is accompanied by low-maintenance natural locks. For an effortless look, style your hair in messy tousled waves or wear this cheap lace front wig to get into the soul of your favorite fashion style.  This lace front wig with beach waves create the most-prized look of the gone era that had its roots in Seattle USA.
Lace Front Wig for Goth Fashion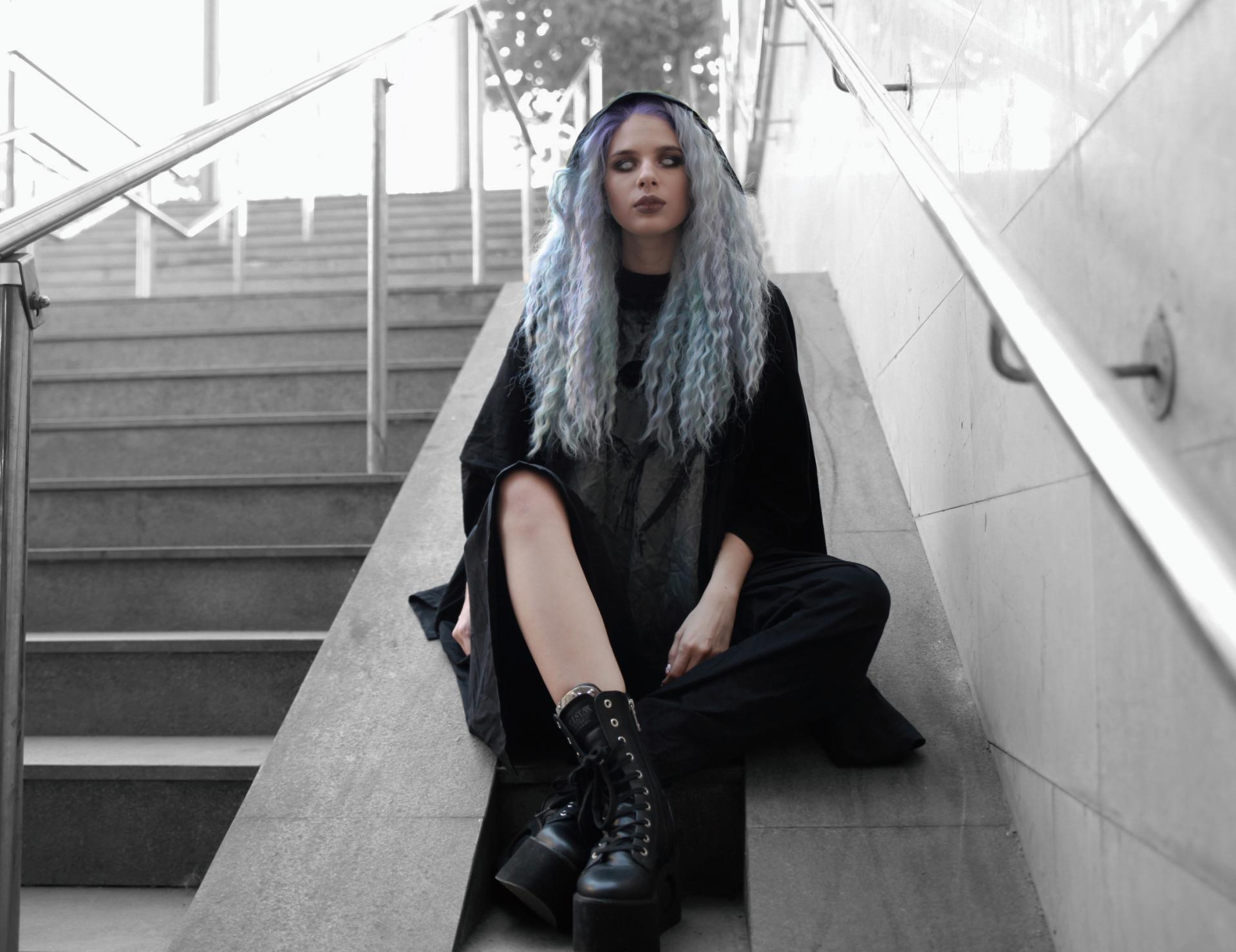 A style that was once heavily popular (early 70s) in England, still seems to exist. Goth fashion is about wearing dark colors from head to toe. Goth hairstyles are typically black, sleek with heavy layers and bangs styled far to left. Crimped hair used to be the hottest style statement and luckily it is back in the spotlight. Get yourself this lace front wig under $50 for creating sassy crimpled tresses! You no more need to damage your natural locks using a crimping iron.
Lace Front Wig for Harajuku Fashion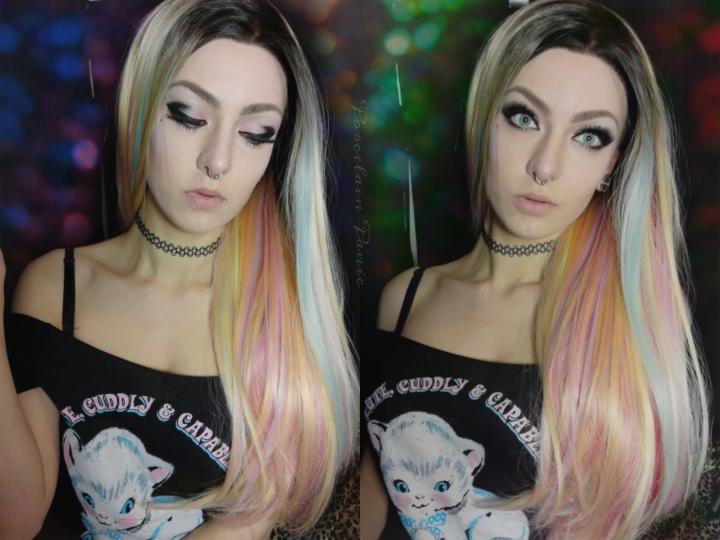 It is very unlikely of an alternative fashion to survive through the decades but it won't be wrong to say that Harajuku fashion that originated in Japan still booms like never before. Since this subculture fashion has no strict guidelines, people around the globe draw inspiration from. Harajuku fashion is about self-expression and crazy colors. It is more represented by young people and teen agers who wear the funky colors and follow the mantra of mix-and-match. This cheap lace front wig feature multi colors from orange, pink, yellow and green. Being pastel and less saturated in hues, this lace front wig seems to perfectly blend in with current fashion trends besides buzzing Harajuku.
Alternative fashion trends always soar in popularity more than the commercial fashion trends. Being chosen by the local people, the street style is always easy to adopt. If you are a care free low-maintenance soul you can find a room for yourself in these subcultures. No matter where you are from, you can still pink a style that inspires you the most. While you may need a huge bulk of fashion accessories, we bet you won't find complimenting lace front wigs that are as cheap as $50 anywhere else online but UNIQSO!