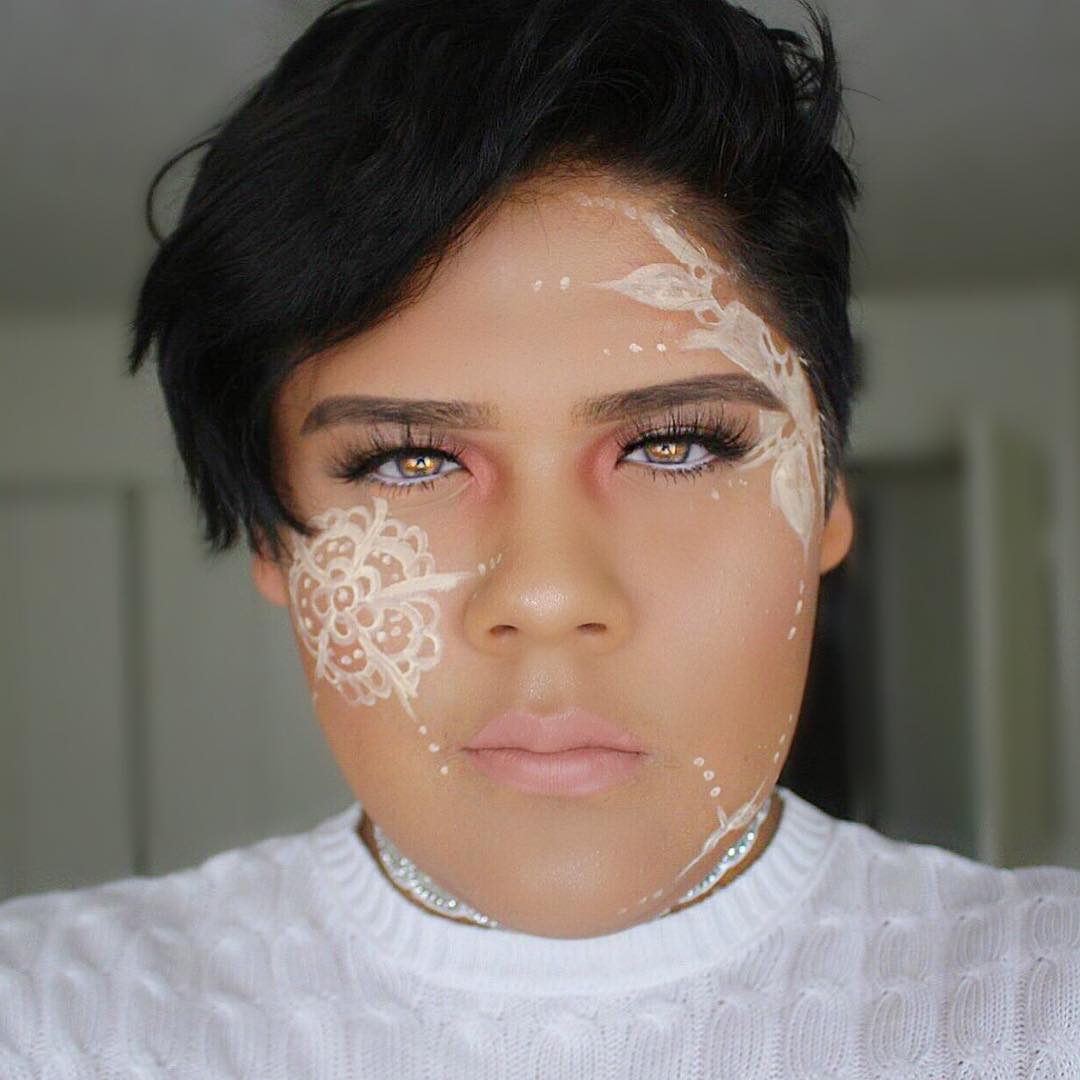 Makeup is an art and art is never restricted to a gender. Slaying people with the cut of your brow or by winged eye liner is a pure magic that 90% of us will spend our lives only drooling at. We the women spend entire lives perfecting our eyeliner but these 3 men take the world by storm with their exceptional makeup skills. They take self grooming to a whole new level using circle lenses, highlighter & glitters.
Slaying with Eyebrows
Eye brows are a defining feature on a man's face. They frame a structure & makes it look masculine. Only a little grooming is fine for most of the men; but this guy pictured below slays everyone who gets in the way.
When your eye brows arch is so majestic that they have a crown of their own..
When your Highlighter is on Fleek
None can do the better job at such mind-blowing contouring/highlighting than this makeup geek. Most of us would dream about having only half of the highlighting skills this guy reflects in his makeup tutorials.
We love how he plays with colors by accentuating his eyes for the most possible drama by complimenting his looks wearing circle lenses
And You Know you're Jealous of the Swag
This gentle man leaves everyone aw-inspired by creating soft peachy wearable looks. He wears circle lenses to help faking his eyes look bigger. The result is stunning
These guys are convinced that circle lenses & makeup help you attaining your dream transformations, aren't you? Buy circle lenses here & get 1 Free*