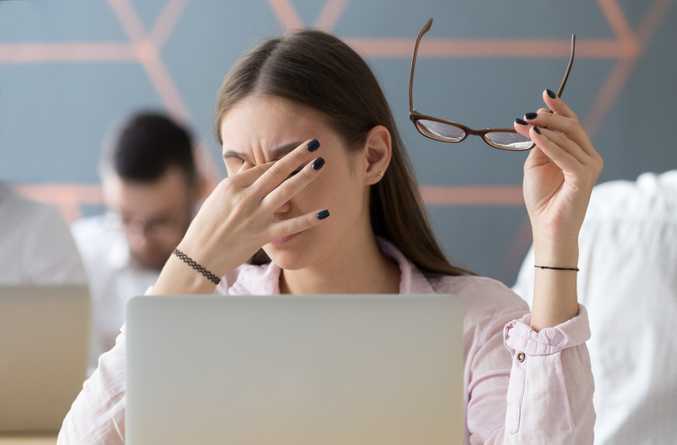 It won't be wrong to conclude that with the advancement in technology, contact lens industry has seen major changes during the last decade. With the advent of more comfortable, breathable and hydrating materials contact lenses have now become the preferred mode of vision correction. Earlier, the horrifying long process required to clean, rinse and disinfect lenses would make people resist welcoming the dramatic addition of vision correcting lenses but thanks to the industry; after thorough research and years of studies scientists and engineers have together managed to introduce 1 Day contact lenses that need zero maintenance. Acuvue 1 Day contact lenses or Miru 1 Day contact lenses help you maintain crisp vision while saving both money & time.
1 Day contact lenses are ideal if you are
A beginner and learning to wear contacts. 1 Day contact lenses are discarded after each wear before bed needing no rinsing of the lenses.
Reduces the risk of contamination and bacterial infection as every day a fresh pair is used.
1 Day contact lenses are good for patients with sensitive eyes and allergies. If you have had no luck with other types of contacts in past, you can safely try 1 day lenses to discover new avenues.
Things to Remember with 1 Day contact lenses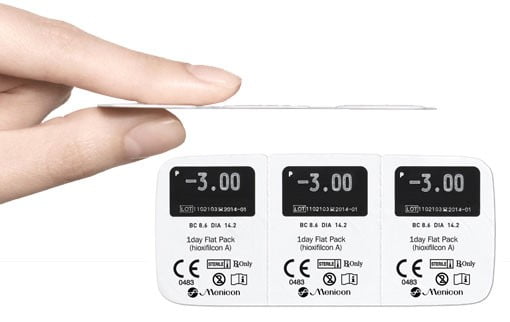 Switching to 1 day contact lenses mean a new eye exam. Get your eyes thoroughly checked by a licensed practitioner because no change regarding your eyes should be made without informing your doctor. Since contacts are regulated by FDA, you are bound by law to present your prescription when buying lenses at bricks and mortar store.
1 day contact lenses must never be worn longer than the prescribed duration. They are made of thin fragile material which is not able to resist bacteria accumulation. Daily disposable lenses cannot go through the rinsing process either. You will break down the lenses in order to make them last longer
1 day contact lenses must never be left in eyes when you sleep as they are not approved for overnight wear. Get extended wear contact lenses that you can leave in eyes for a period of consecutive 30 days and night.
1 day contact lenses from Acuvue provide greater benefits. Besides retaining more water, they also provide UV interception & visibility tint for easy handling.
For travelers, we suggest Miru 1 day contact lenses due to the super sleek packaging. Just 1mm thick you can carry multiple lenses for camping etc. They accommodate easily in your back pocket or a mini convenient carry-case.
Daily disposable are considered the safest type of contacts as they are removed each night allowing your eyes the proper flow of oxygen. As per the doctors, most of the patients with CLID (Contact lens induced diseases) report issues that stem from the improper care of contacts and poor hygiene. 1 day contact lenses offer you a convenient mode of vision correction whilst maintaining optimal health for your eyes.