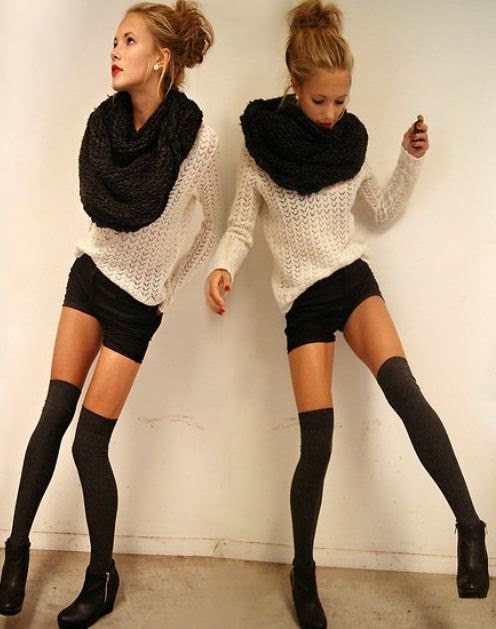 Black thigh high socks are excellent staple form of clothing. They help you construct an outfit as per your current mood. You can be provocative or be a representation of class & elegance by pairing black thigh high socks ingeniously. Long stockings are generally considered versatile. You have tremendous options from looking chic & trendy to looking youthful & school girl. However, the most important thing that may be a call to your creative juices is "balance". Black thigh socks look the best when accessorized accordingly. Overdoing will end up making you look trashy and over-loaded.
How to Wear Black Thigh High Socks as per Mood?
Everyday outfit with Black Thigh High Socks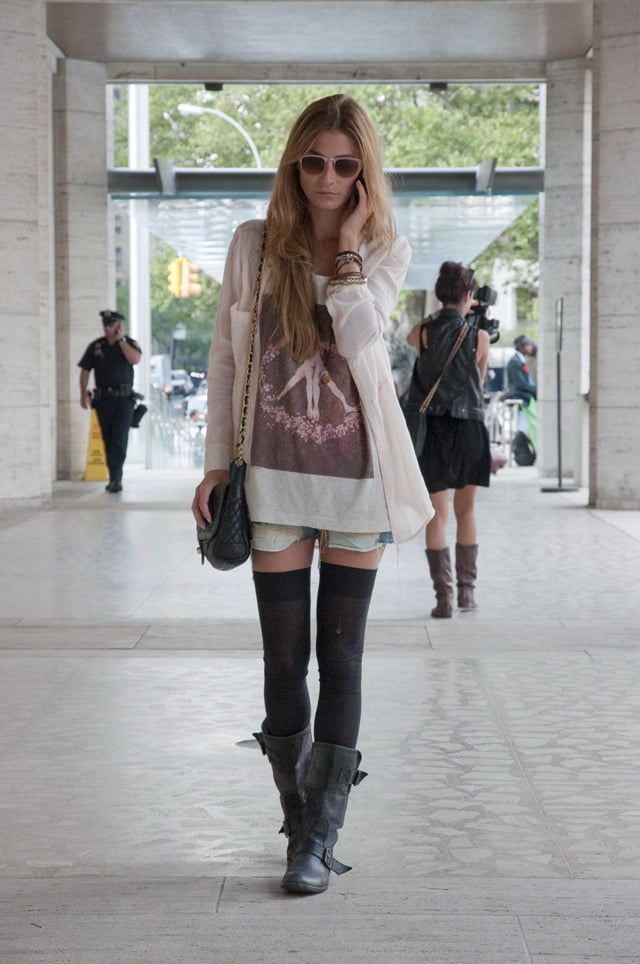 Wearing black thigh high socks with neutral colors yields effortlessly beautiful results. If you are looking to concoct a casual outfit with your favorite all season black thigh high socks, consider layering. Layering may include a big wrap-out scarf with a loose sweater or a dress-shirt. When layering be careful, you don't want to look bulky. Add oomph to your style with low-heeled long boots or snickers whichever your heart falls for.
Sexy Outfit with Black Thigh High Socks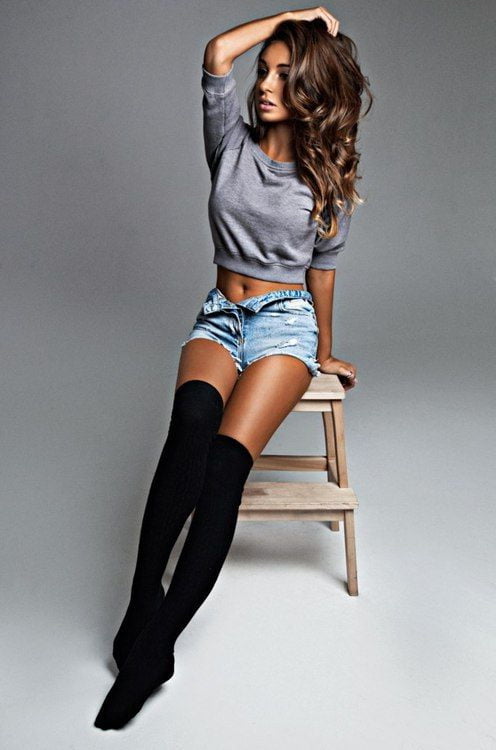 Black thigh high socks can be very sexy depending on how you wear. Pair them up with ripped denim shorts & a short sweatshirt to attract your better half. Paring long socks with sleeveless tank tops also help you build a provocative outfit that defines your romantic mood without going off the track. If you are bold & daring, try replacing cotton thigh highs with black fish net stockings.
Formal Outfits with Black Thigh High Socks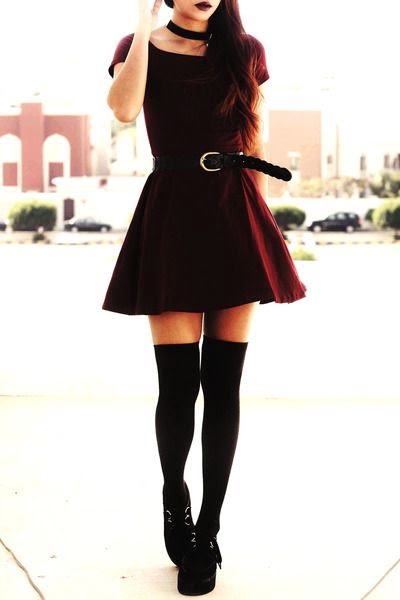 Over the knee socks remain the top trend all the 4 seasons. They help you skimping your fat by creating an illusion of long and cylindrical legs. Since black thigh high socks help you look sophisticated, they are perfect means of building a formal outfit. Wear them with lacy dresses, slim-fit knee-lengths skirts or flow-y whorl-cut frocks to look dapper at minimum budget possible.
Dress Choices Recommended with Thigh Highs:
Since some women find black thigh highs sexy & pervert, you can follow a few tips to tone down the sexy look.
Finding a balance between preppy and a sexy look with long socks may be difficult but not impossible. Try mixing casuals with thigh high socks such as:
Oversized casual sweaters or Shirts
Boyfriend or wrap cardigans
Billow-y skirts &
Tailored shorts
Share your dress choices with us to get featured. Buy 4 seasons thigh high socks here