Planning for a French maid cosplay and looking for an inspiration? You may dress like Jennifer Aniston who appeared in French Maid Costume in the movie "Clue". Jennifer Aniston is a famous American actress, directress and business women. She has appeared in a number of comedies and romantic movies among them the most famous are; Horrible bosses, we are the millers, The Brake up etc. She has also been named as "The most beautiful woman" in 2004 and has also been recognized as "Sexiest women of all times" by Men's Health magazine in 2011.
Jennifer Anniston wore a French Maid costume with low neck and short skirt. With a cute head band a feathery duster in her hand; she looks hot and appealing. French maid costume is traditionally worn at events where you want to be the centre of attraction.
FRENCH MAID COSTUME: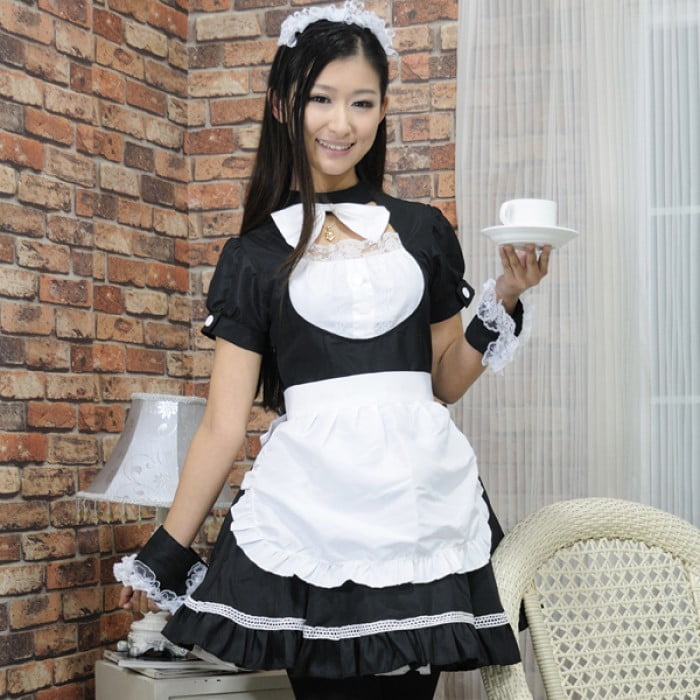 Uniqso offers a complete range so you may look as hot and alluring as Jennifer Anniston.
Our French Maid Costume is made up of 100% uniform cloth. It includes thigh long Dress with white Apron that gives you style plus comfort all together. Over sleeves and head band add charisma and charm to your personality.
You may remove the neck bow if you wish to keep your dress more revealing.
An additional feather duster will give you a more complete and sexy maid look.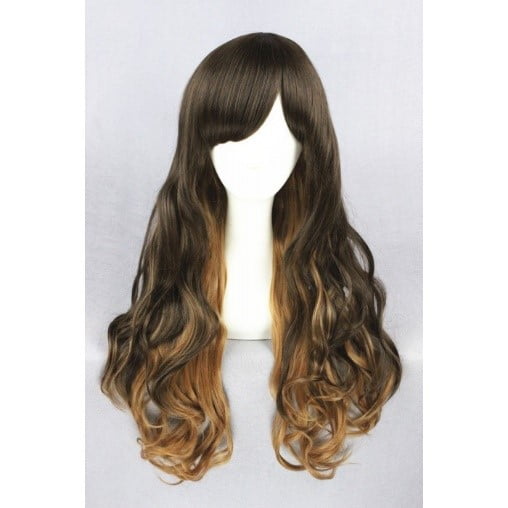 Lolita wig BI is 65 cm long and is a decent blend of different shades of brown. It is 100% heat resistant and can be styled in a number of ways. A little ironing at the ends is suggested to acquire the complete look of the maid appeared in the clue.

Jennifer Aniston eye color has always been a mystery for her fans. However, she appears to be wearing a grey blue colour in the movie clue in which she wore the French Maid costume.
Eyes speak louder and play a key role in arousing the emotions and so does the eye colour. The more appealing your eyes are, the greater will be the intensity. Western Eyes Nada Peace Grey will give you a naturally deep and sexy look. The pattern of the lens will blend in your eyes naturally and will create an impact of depth. They are very hard to be recognized even if given a closer look.
French Maid costume is all about the fire and the flames. If smartly accompanied with the suitable accessories, you will definitely be the darling of the party.  Define your limits by wearing what kind of French Maid costume you should wear to flame the intensity of warmth you want in your game. Jennifer Aniston defines the costume the best when she says to her crush that, "This maid costume is all about sex!!" So dress confidently and rock the party!!