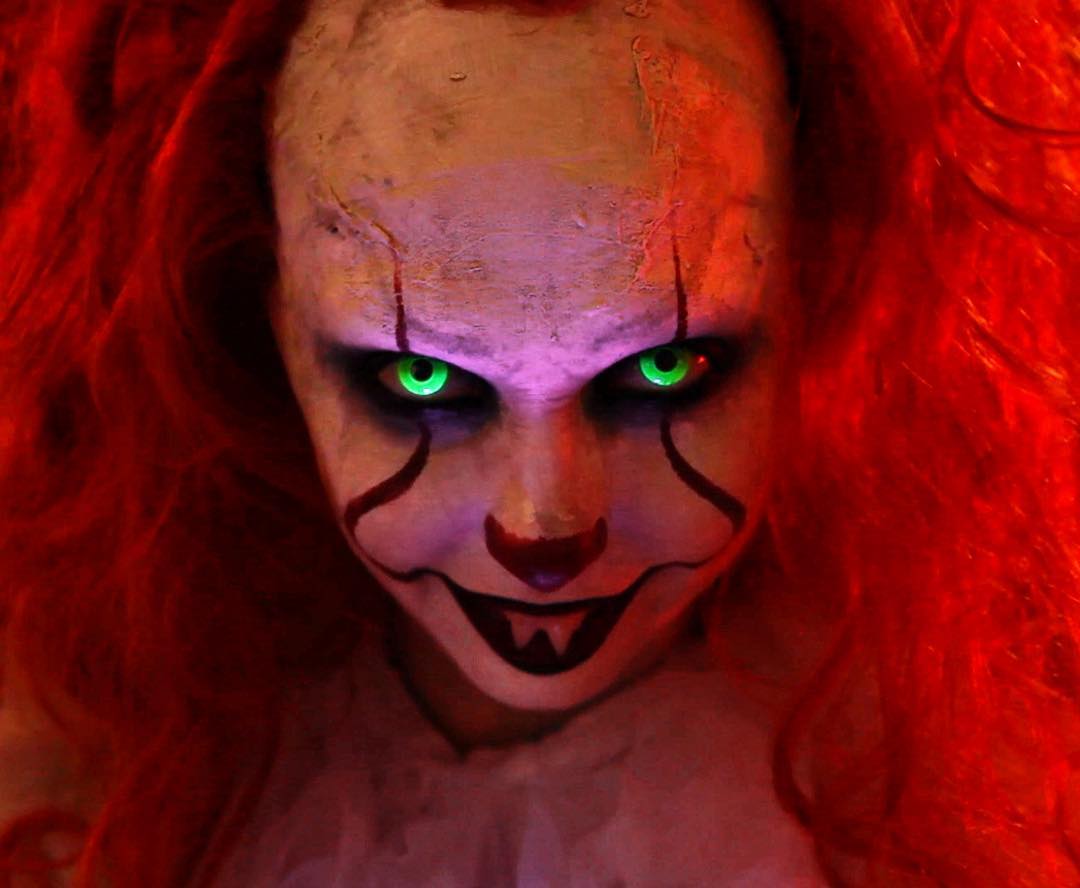 The Dancing Clown from IT movie has haunted us all the summer in anticipation. IT has landed right on time this fall season; when everything appears deceiving. The dancing clown wears the most evil of the grin where the fangs like teeth make the character even scarier. We bet, with IT makeup looks taking over the Instagram; this Halloween you will see tiny trick-o-treaters dressed up as the wackiest clown from the worst of your nightmares.
We are unsure if it is IT's meaningfully selfish grin that sends shivers down the spine or his yellow eyes. What we know is this that the dancing clown carrying a red balloon as a bait is something we need to hide our asses from! Imagine; we couldn't tolerate the smirking clown in the cinema and ironically this eve; it is IT taking over our walk-throughs, pavements & alleys.
Trick or Treat? Get UV Glow Contacts
Are you ready to open your door to evil entity Pennywise? Beat your fear and join the horde. You can easily transform your old prom dress into IT's costume so better save the amount & spend it buying UV glow contacts. We give you our word, these UV glow contacts will fill your eyes with the filth that the killer clown is sighted with. The UV glow contacts may look like a random pair of yellow contacts in day light but wait for the UV light to let these contacts do the magic. We told you- everything this fall is deceiving – be it your eyes!
Instead of being tricked, trick the little guests. Wear monochromatic long, ruffled and rough white dress with a couple of red pompoms stitched on to it. Leave the rest on red wafts of hair, canine teeth, blood-soaked red lips & last but not the least- his terror mongering yellow eyes that glow in the dark! Don't forget to speak loud and basso while looking hungrily with a devouring smile for children. Dance off when your mood hits off.