If you are never afraid of wearing bold & are  a Lady Gaga from inside then try this vivacious makeup look. Redefining your fashion statement this sensual and aspiring look will get your friends and foes jaw dropped!
Sweety Candy red look beautiful and vibrant .This model is perfect both for cosplay or gothic looks, 'cause they're incredibly gorgeous and the color covers really well my brown eyes. It has a big enlargement effect as you can see in the pic with only one lens, this model is really visible in all light conditions!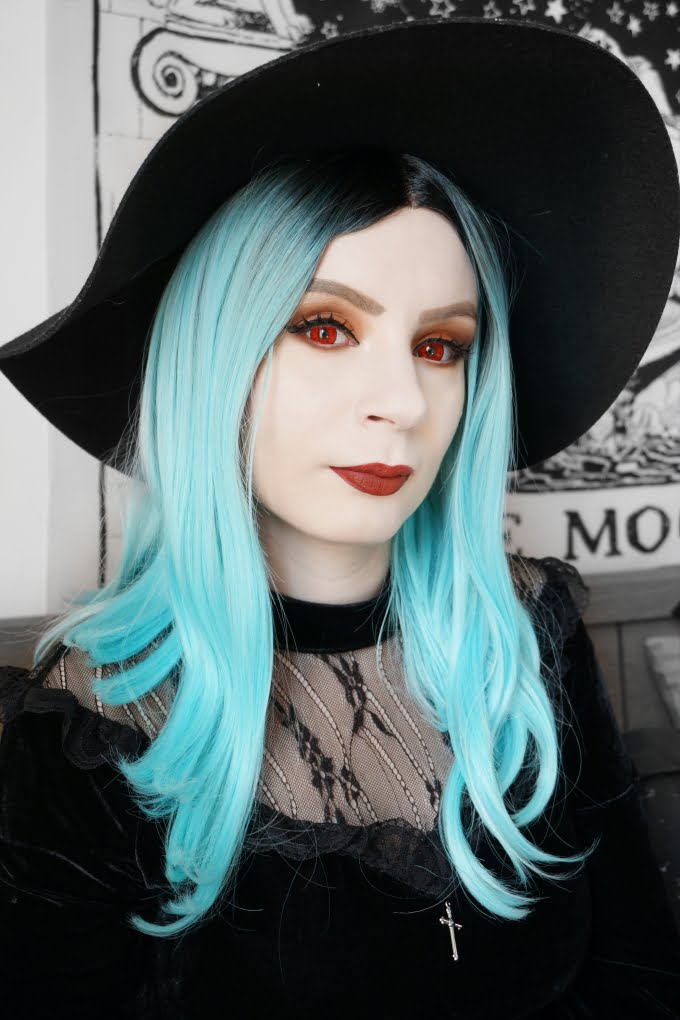 This wig is perfect for everyone who wants to try a lace front wig with a special color 'cause it's really easy to mantain in a good shape, the quality as every wig by Uniqso is amazing, super soft at touch and easy to comb. The color is gorgeous and I love how the black roots mixed together with the mint color and the design is really pretty too! You can get it HERE.