Silicone Hydrogel contact lenses are an advanced version of soft water loving contact lenses. Unlike standard soft contacts, these are more friendly to oxygen. Hence are comparatively more comfortable, breathable & reliable for extended wear.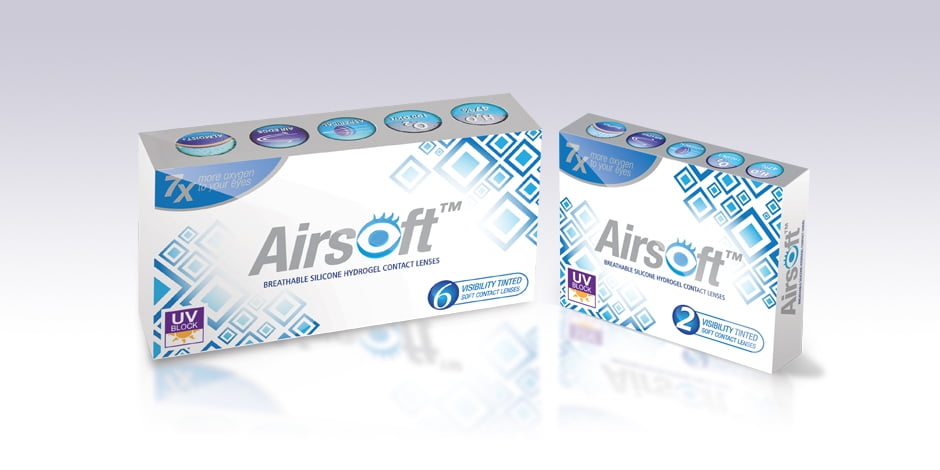 It is believed that there is a pair of contact lenses for everyone. This being said, you should keep your journey continued even if you have had several failed attempts previously with contact lenses. With the advancement in technology contact lenses are now more comfortable than ever. Today's modern contact lenses i.e. Silicone Hydrogel contacts are engineered with improved bio compatibility that facilitates oxygen permeation, prevents bacteria accumulation & protein adherence.
Different Types of Soft Contact Lenses & What you need to Know
Hard Contact Lenses & Soft Contact Lenses (PMMA vs Poly Hema Contacts)
Before wearable soft contact lenses were introduced, lenses were made from glass that were impermeable to oxygen and other gasses. These hard contacts would make it difficult for the patients to tolerate them. Since they would sit on the entire white, they were habitual of popping out at most awkward moments. Noticing the need of the time, bioengineers came up with an advanced version of contact lenses (PMMA) that were not only smaller in size but were made from soft water loving plastic. These hydrophilic contact lenses stay moist in eyes yet there are people with sensitive eyes who find it bothering to adjust with them.
The only problem with the subsequent version of soft contact lenses (Poly Hema) was their impermeability to oxygen. It is important to note that eyes don't have blood vessels to transport nutrients & draw oxygen from. Since hydrophilic soft contact lenses obstruct oxygen, a better version of soft contact lenses is now in the limelight. These are silicone hydrogel contact lenses that are more breathable thus the most comfortable soft contacts to date.
Silicone hydrogel contact lenses are capable of holding large amount of water that stay moist in eyes. They also let enough supply of oxygen transmission that ensure greater tolerance & extended wear.
How do I know if I am a Right Candidate of Silicone Hydrogel Contact Lenses?
According to the studies, people with dry eye syndrome may develop an allergic response with Silicone hydrogel contact lenses. With regular poly hema contacts, the surface of cornea becomes insensitive due to the lack of oxygen. Contrary to this, some people report an increased "awareness" with silicone hydrogel contacts due to more air entering through the lens. Using re-wetting drops may help combat CLID. At the same time, silicone hydrogel contact lenses cut down hypoxia related issues, thus are considered appropriate for people with allergies towards polyhema contacts.
There are however, no clear cut studies that suggest triggering allergies among silicone hydrogel contact lens wearers. Before you make a switch it is crucial to consult your ophthalmologist especially if you have been diagnosed with any kind of eye sensitivities in past. AirSoft manufactures silicone hydrogel contact lenses under strict state-of-art laboratories. Get your stock for the new year for as low as $8.90 only.