Making a fashion statement is no longer restricted to your hair, makeup and clothes. Colored contact lenses are a great way to change your look. With a little color in your contact lenses, you can give your eyes a makeover. The great thing about coloured lenses is you have the freedom to wear them when you want, depending on your mood. It's good to know the best coloured contact lens, as well as the best brand of coloured contacts for dark brown eyes,
The following guide should point you in the right direction towards choosing the best coloured contact lenses for darker eyes.
---
Estimated reading time: 10 minutes
---
Are You Suited For Coloured Contacts?
While people with lighter coloured eyes are able to show off their coloured lenses more prominently, people with darker eyes need to be more picky in choosing the right lenses. When using some coloured lenses, the tint can be too sheer and a lot of the natural colour of the iris will show through, and dilute the colour of the lens. Darker eyes need a more opaque lens for the colour to show more vividly.
The lens colour that suits your eyes the best will depend on a few factors, namely, your hair and the look you're going for. With over 50% of the world having brown eyes, you can be assured that most colored contacts out there are designed for brown eyes.
It's good to remember that not all shades of contact lenses go well with the natural colour of your eyes. Coloured contacts work on dark eyes, but you'll need to choose a more opaque lens for the colour to show through your iris. Less opaque lenses will make a noticeable difference and can be used for a more natural change.
What To Know Before Choosing Your Coloured Contact Lenses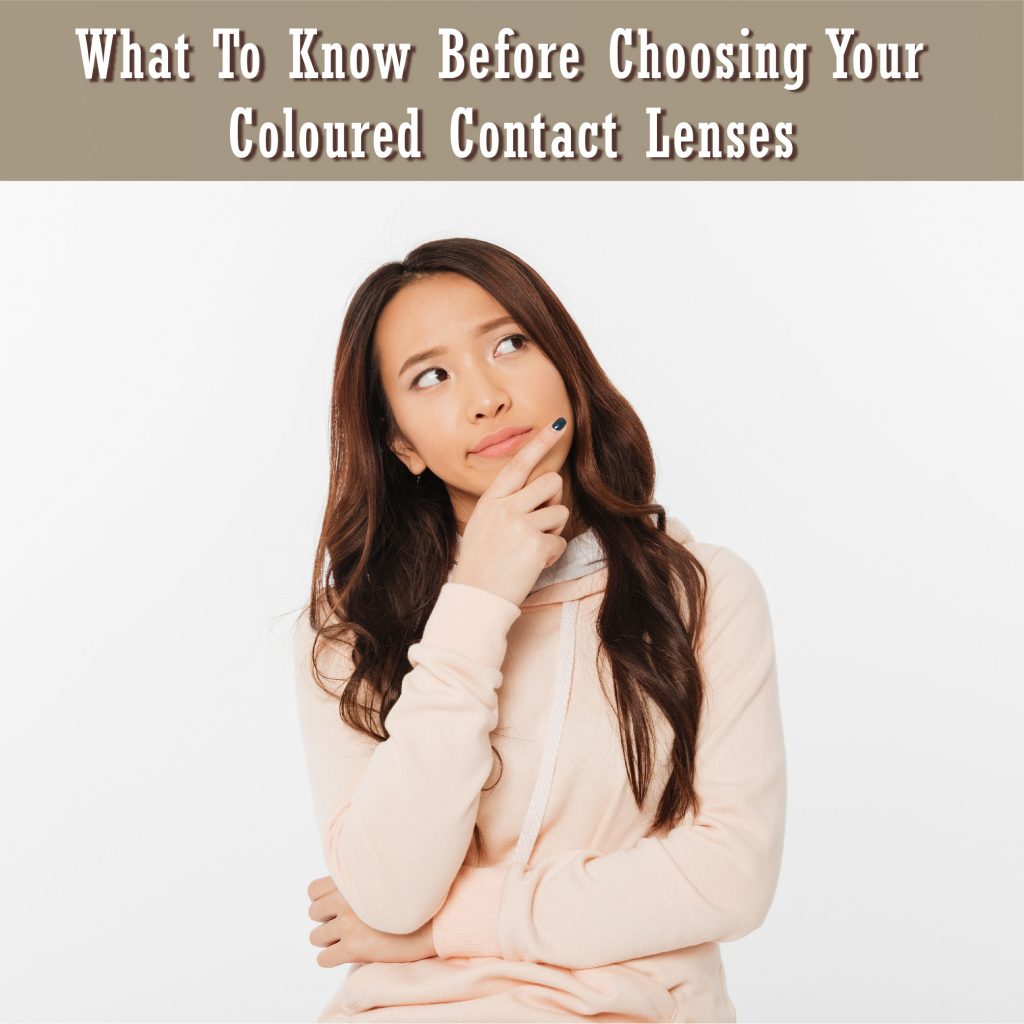 Know your natural colours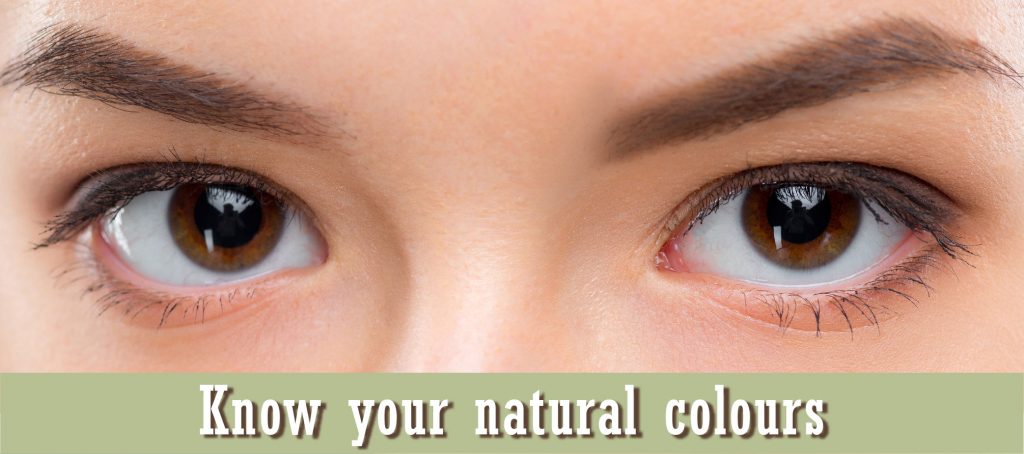 The first thing to consider is what your natural colours are, and we don't just mean eye colour. Sure, that plays a huge factor in your purchasing decision, but it's also just as important to pay attention your current hair colour as well. You'll want a coloured contact lens that is beautiful, natural and compliments the rest of your style.
Lighting up your eyes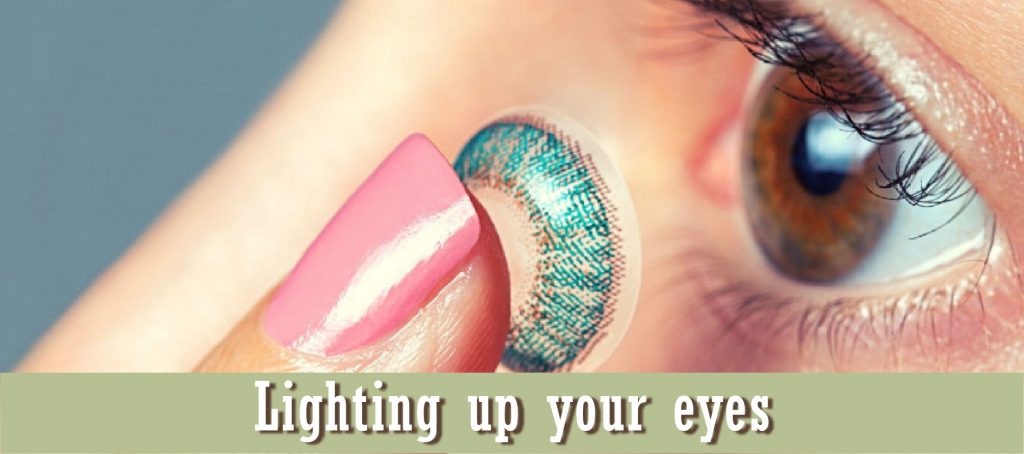 The goal of wearing coloured contact lenses is to either lighten your existing shade to something that's more warm or opting for a colour like blue or green that tends to be more fashionable. Coloured contact lenses are tools to enhance your natural beauty and it's crucial that you are happy with your selection.
Fitting in with your overall makeup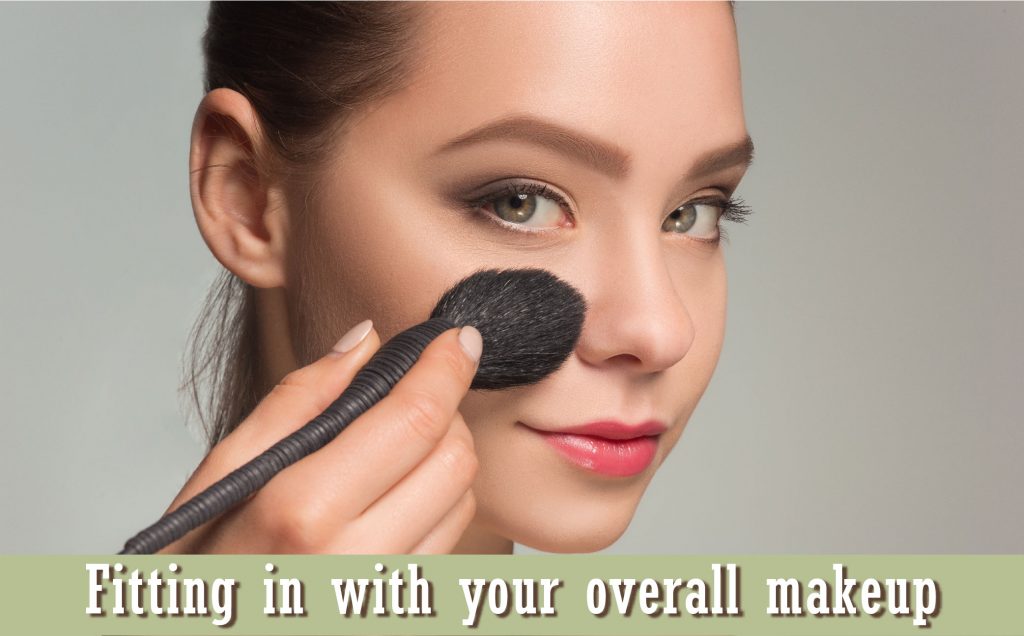 It's also good to think about the makeup colours you tend to gravitate towards and see if those will compliment or clash with the contact lens shade that you're interested in. While it's easy enough to go out and purchase some new eyeshadow and lip color to make sure things blend well together, it's still important to think about your face as a whole.
Tips on Choosing The Best Coloured Contacts For Dark Brown Eyes
There is no wrong answer when it comes to choosing the right shade for your eyes, but it is important that you determine what you're aiming for before buying. Here are some tips for the best coloured contacts for dark eyes.
1. Choose a lighter and warmer shade
Colored lenses don't have to equate to a massive transformation, so simply choosing a lighter and warmer shade of brown can be a great way to go. Opt for a lens that imparts a warm tone for a bright and youthful style.
2. Try cooler eye colours for a trendier look
Cooler eye colors are also an option even if you have brown eyes. Cooler lens colours like grey or blue are an ideal selection; sophisticated enough to brighten up dark eyes.
3. Add some sparkle with coloured contacts
Some coloured lenses help to add depth and sparkle to brown eyes, so no matter how light or dark your natural color might be, you're able to change up your style and turn heads with ease.
Best Brand of Coloured Contacts For Dark Brown Eyes In 2021
Sweety K Purple Unicorn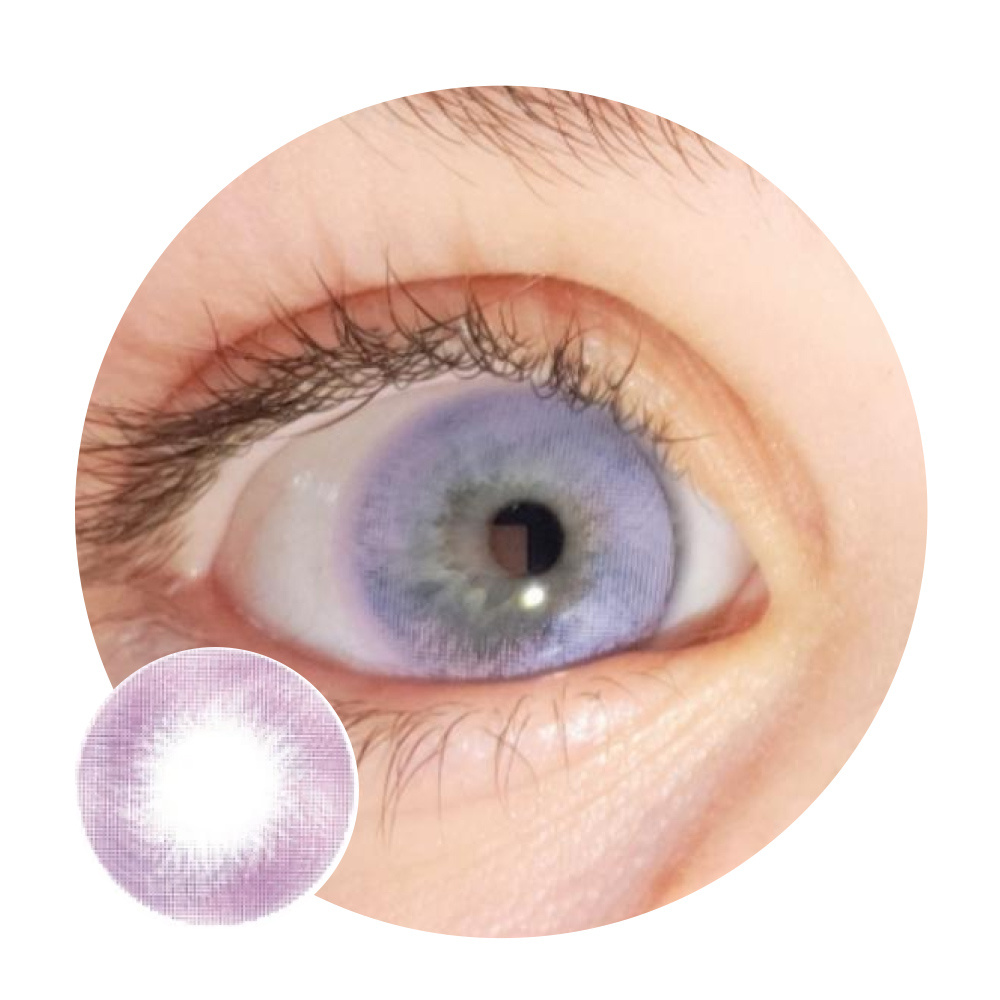 A perfect choice if you're looking for a more subtle purple colour for your eyes. This mesmerizing shade of purple is perfect. It's a vibrant and unusual colour that blends seamlessly with your irises. For a truly bold look that stands out, the Sweety K Purple Unicorn lenses are a great choice for you.
Sweety Taylor Blue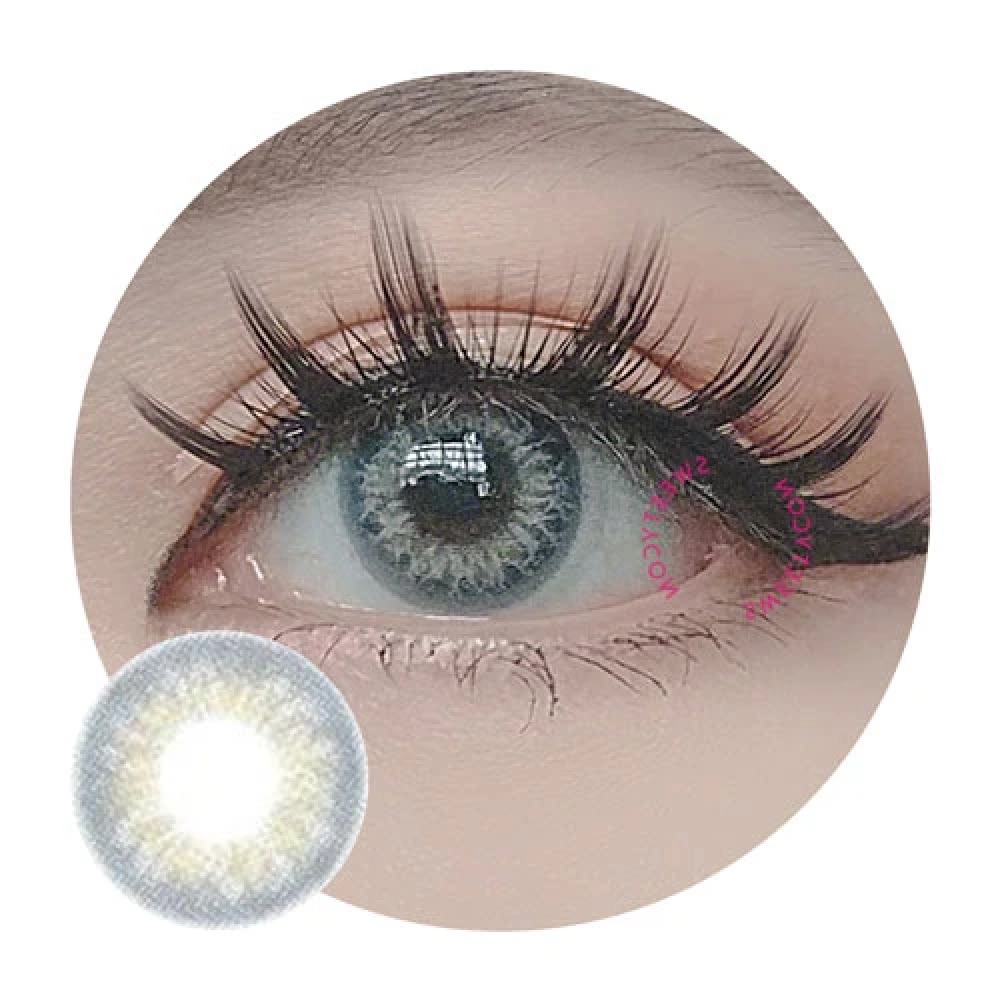 Bask in the limelight with Sweety Taylor Blue contact lenses. These contact lenses feature a combination of deep aqua with a hint of turquoise. These are the perfect lenses for those looking to create drama, boast magical eyes & make an impact while making the eyes stand out.
Urban Layer Mars Grey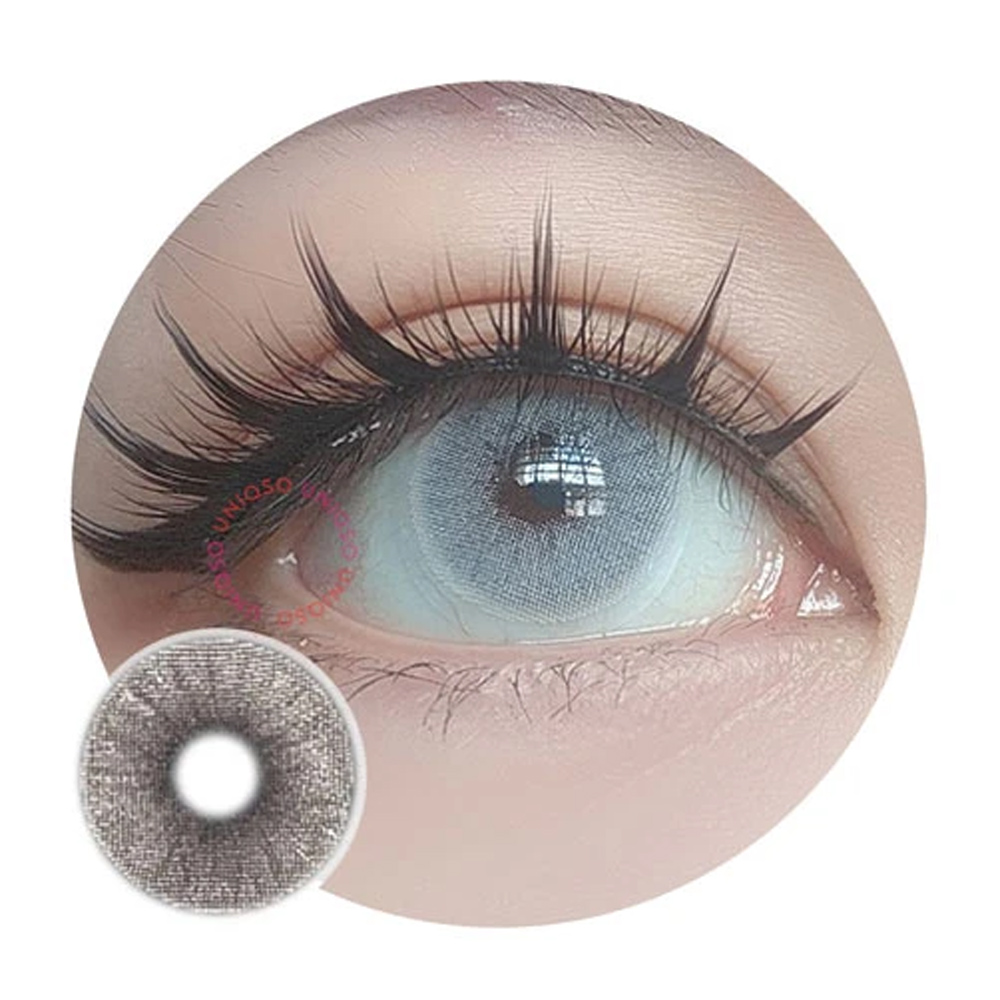 Inspired by the magnificent, the Urban Layer Mars Grey is the perfect lens to give you a natural look, while giving you charming and attractive eyes. These lenses deliver a shining, soulful and natural gray-eyed look. If you are looking for the ultimate realistic look under all types of lighting, these beautiful opaque and comfortable grey circle lenses will not disappoint.
Sweety Russian Blue
For those who want to put a blueish tint to their eyes, Sweety Russian Blue contact lenses are absolutely perfect for dark brown eyes. The colour pairs well with darker eyes to create a beautiful light blue hue which allows your eyes to stand out realistically.
EOS Natural Sky Blue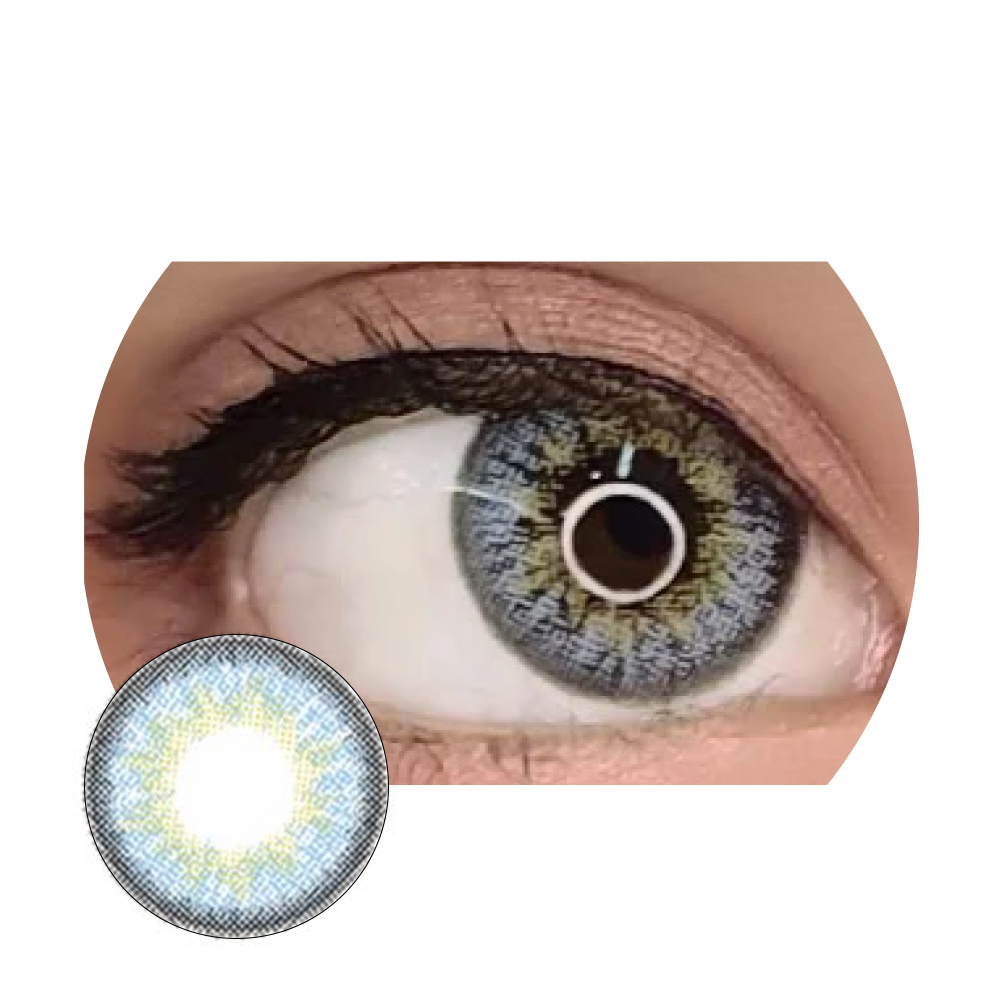 The EOS Natural Sky Blue lens will make your eyes look bright and charming. The grey outer rim gives the illusion of bigger, rounder eyes while the vibrant sky-blue shade makes it perfect if you want your eyes to look strikingly blue, even on darker eye colours. These lenses are perfect for creating a cute and innocent look.
Sweety Infinity Grey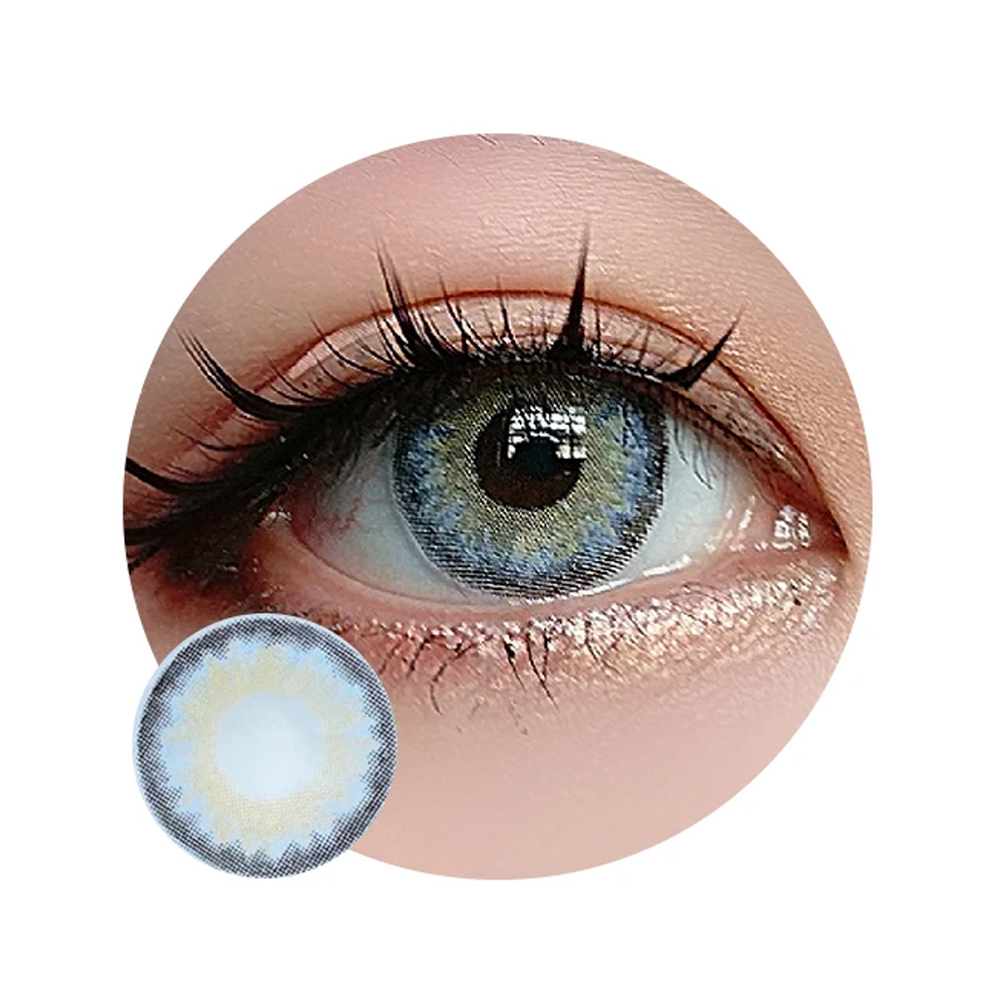 Like its namesake, the Sweety Infinity Grey contacts gives off a natural eye vibe. Featuring a subtle starburst effect, the colours are a perfect match for darker eyes, and gives off the illusion of real grey eyes. These contacts are comfortable, look natural and cover darker eyes perfectly.
Urban Layer Gogh Grey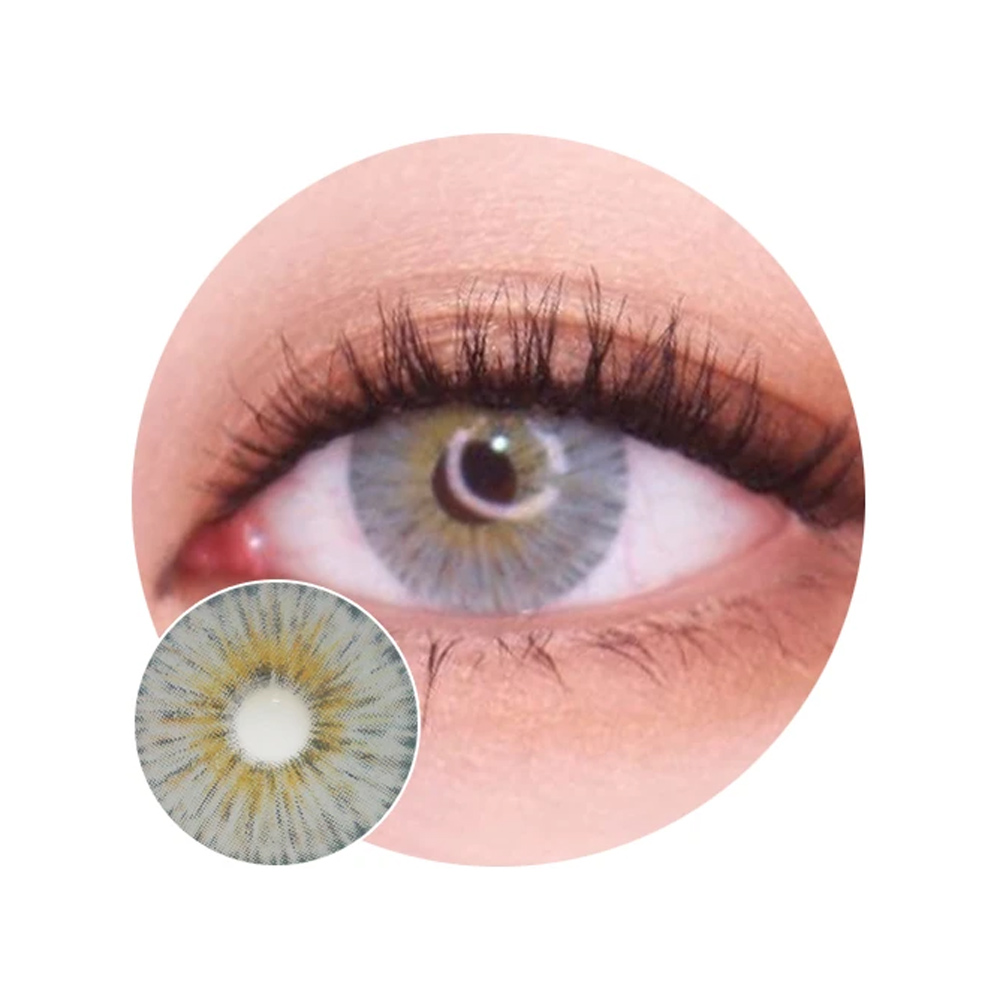 Designed to mimic your natural eye colour, Urban Layer Gogh Grey makes your iris look exciting. With a subtle and soft look, the contact lenses are designed to be natural looking, and to blend well with your own eye colour. Get the most alluring and unparalleled look to change your eye colour whilst keeping your natural shimmer alive.
Sweety Ocean Blue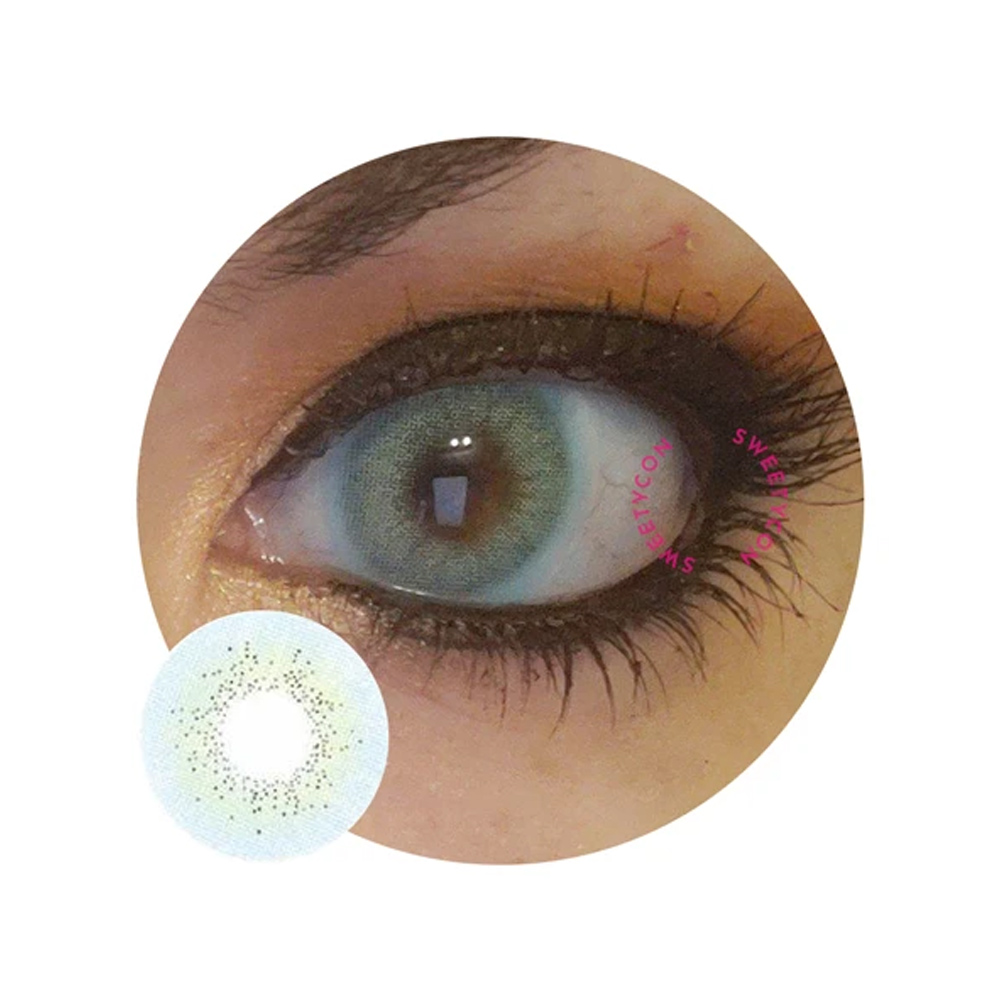 Make your own statement with Sweety Ocean Blue. These soft & alluring blue contacts boast a subtle aquamarine colour that is sufficiently translucent while able to make your eyes pop. Stay enchanting with the bright blue tone that covers your eyes with a glossy sheen and be as enticing as you can be,
Colorvue Fizzy Sepia Brown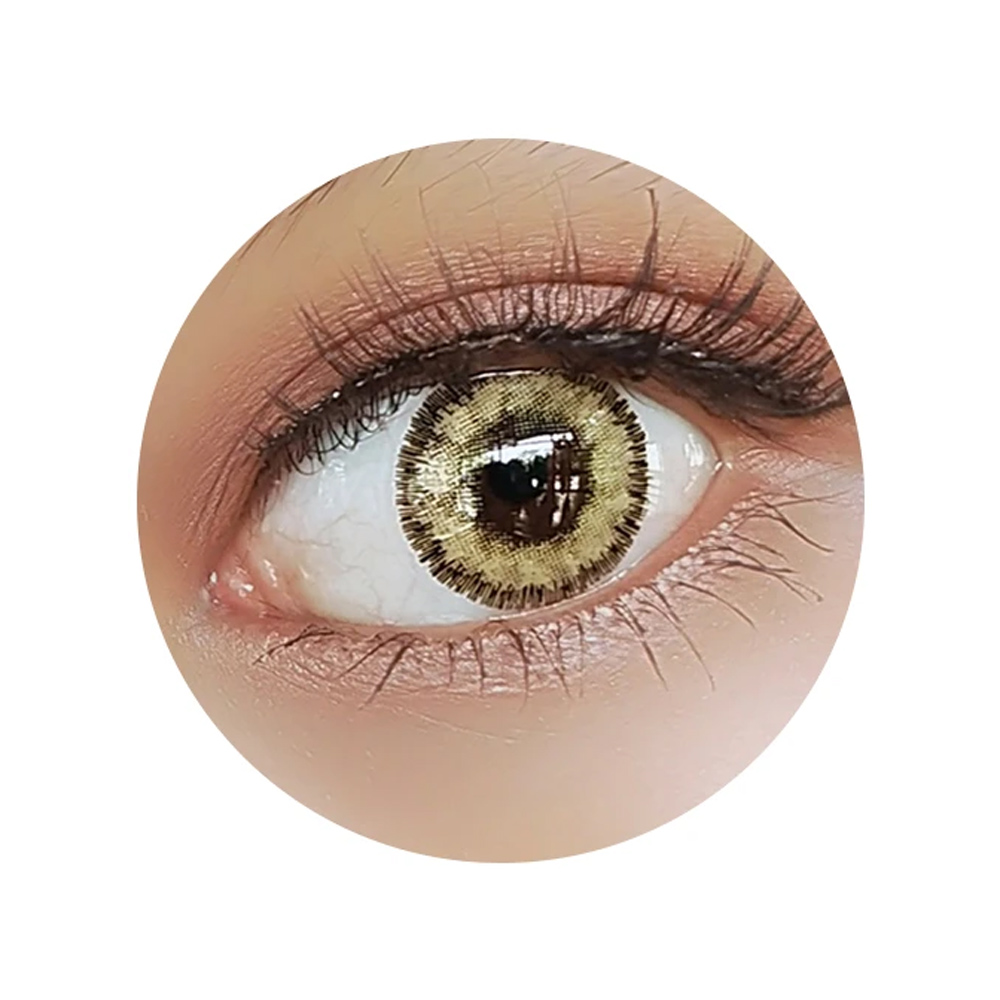 If you're looking for a more natural light brown eye colour, the Colourvue Fizzy Signature Brown gives your eyes an almost vibrantly sepia sheen. These contact lenses gives the wearer who truly wants a dramatic and visible change which shows up on camera perfectly.
Barbie Pearl Black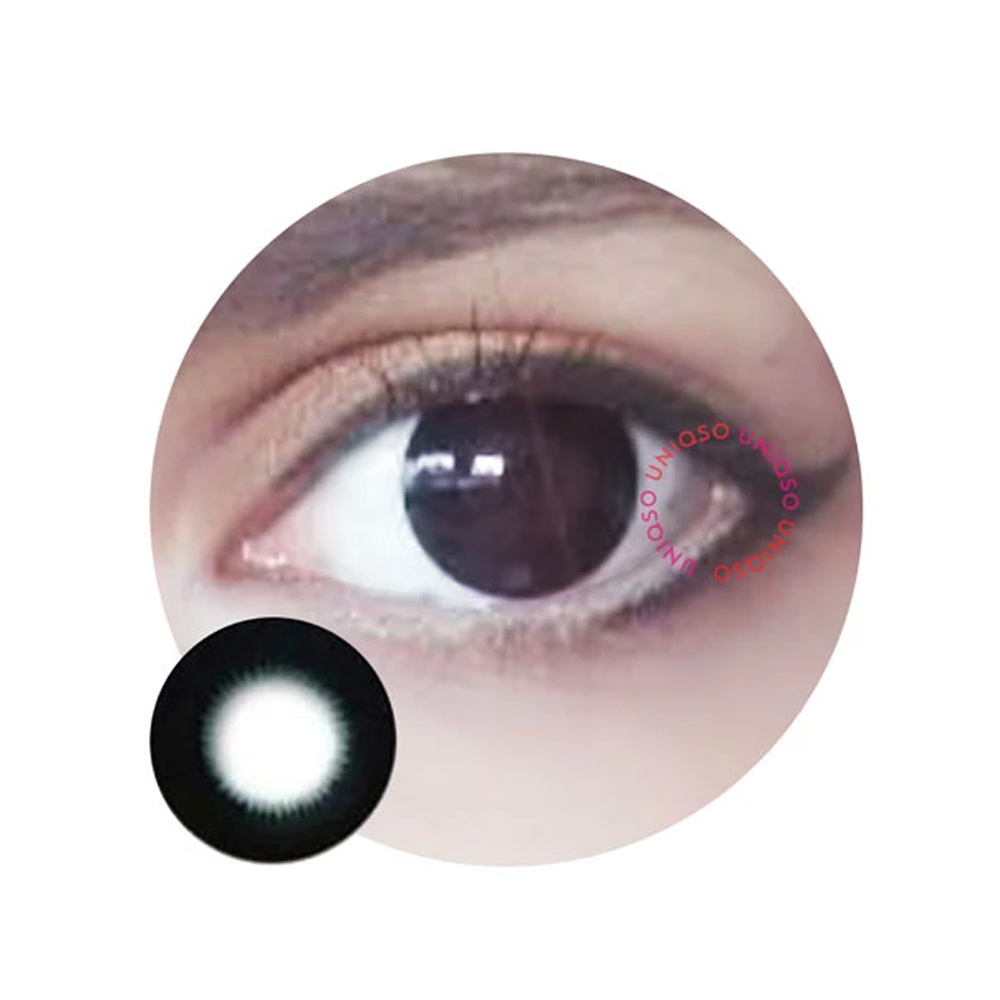 For those looking to enlarge your eyes with a vivid black, the Barbie Pearl Black is a perfect choice. These contact lenses work perfectly for those who want to dabble in a bit of anime inspired looks, with highly dramatic change to your eye colour. These contact lenses have great expressions that are incredibly vibrant and the best option if you want a very noticeable change.
Conclusion
It's one thing to enjoy the best coloured contacts for darker eyes, but when it comes to your entire style, you must not neglect your overall look. It's good to take some time to consider just how much of a transformation you'd like to achieve; like using different makeup styles to accent your new eye colour, or colouring your hair to change things up.
Those who are really into fashion will no doubt be excited to consider all of these changes, as coloured contact lenses are a great way to enhance your personal style and feel like a completely different person!
Browse through the many choices at Uniqso and wear your new eye colour with excitement and joy.
---
Related Articles