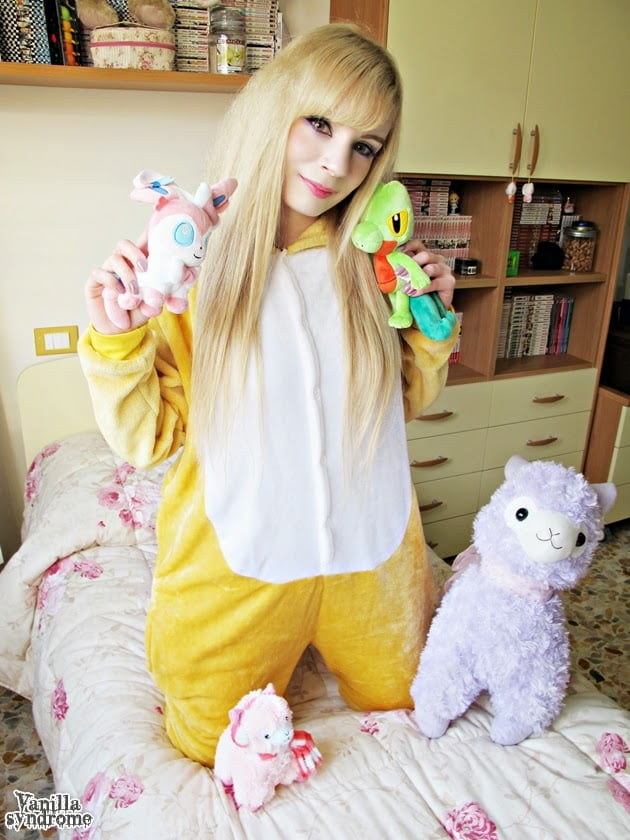 Kigurumi is one of the most durable sleep-wear. Though it is multi-purpose, a kigurumi is best used for lounging. A fleece kigurumi is most appreciated in Fall/Winter where your body needs warmth, comfort and something to get laid and feel cozy. Kigrumi PJs are supposed to last you a year or two when taken proper care of. Unfortunately, if used carelessly it is prone to get dingy, soiled & sometimes may even lose the stretch. Below we are listing solutions to 3 common but nasty problems with Kigurumis. Add life to your favorite animal Kigurumi & double the fun sporting your favorite onesie this Halloween at no cost.
My Kigurumi looks Dull & Stained
You are not probably washing it carefully. A fleece kigurumi can be tossed in the washer with fabric softener. Fleece onesies attracts dirt & soil more than cotton PJs hence must be washed regularly; especially if you wear them when are engaged in sports activities.
To remove stains use dishwasher, baby powder or corn starch. Dab it on the grease/oil stain and rub. Leave it for a minute and immediately hand wash. Do not throw your stained clothing into heated cycles of the washer or dryer because it will set the stains and make it harder to remove.
2. My Kigu PJs are wrinkled
Ironing a fleece PJ is worse than sporting a wrinkled onesie. The wrinkles usually go away on their own once you hang it to dry. Never ron your fleece Kigurumi since it will press the fibers making a kigurumi lose its fluff & detailing. To help your PJs retain their fluff & shape, use gentle settings in your dryer (air dry/fluff air)
3. My Kigurumi has Loose Cuffs with Fuzz Balls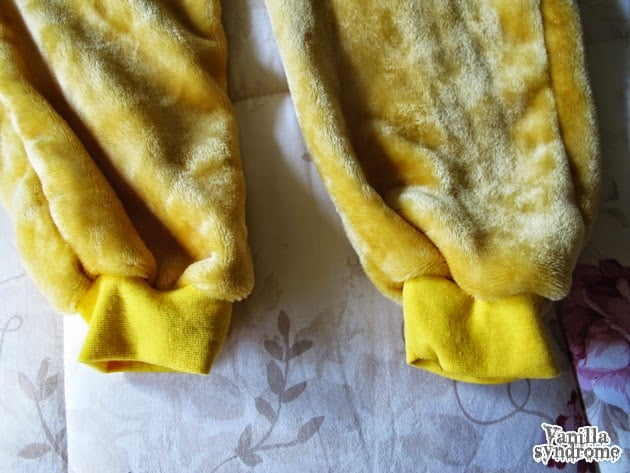 Pilling happens to almost all the clothing. To remove fuzz balls, use sweater shaver but eventually you will have to surrender before fuzz balls that form a clutter at ankles, cuffs, crotch or everywhere where it receives the most of the rubbing.
Cuffs may lose stretch over-time. To help tighten them again, throw your onesie into a dryer at warm heat for a while. This will cause slight shrinkage.
These adult PJs are actually fun costumes that may be a perfect choice for those who don't mind a few gazes. Teen agers love to roam in streets wearing these snuggly character outfits as they provide immense warmth from aggressive winter chills. They make a most wanted one piece outfit but failing to follow the care instructions will make you lose your favorite sleep wear.