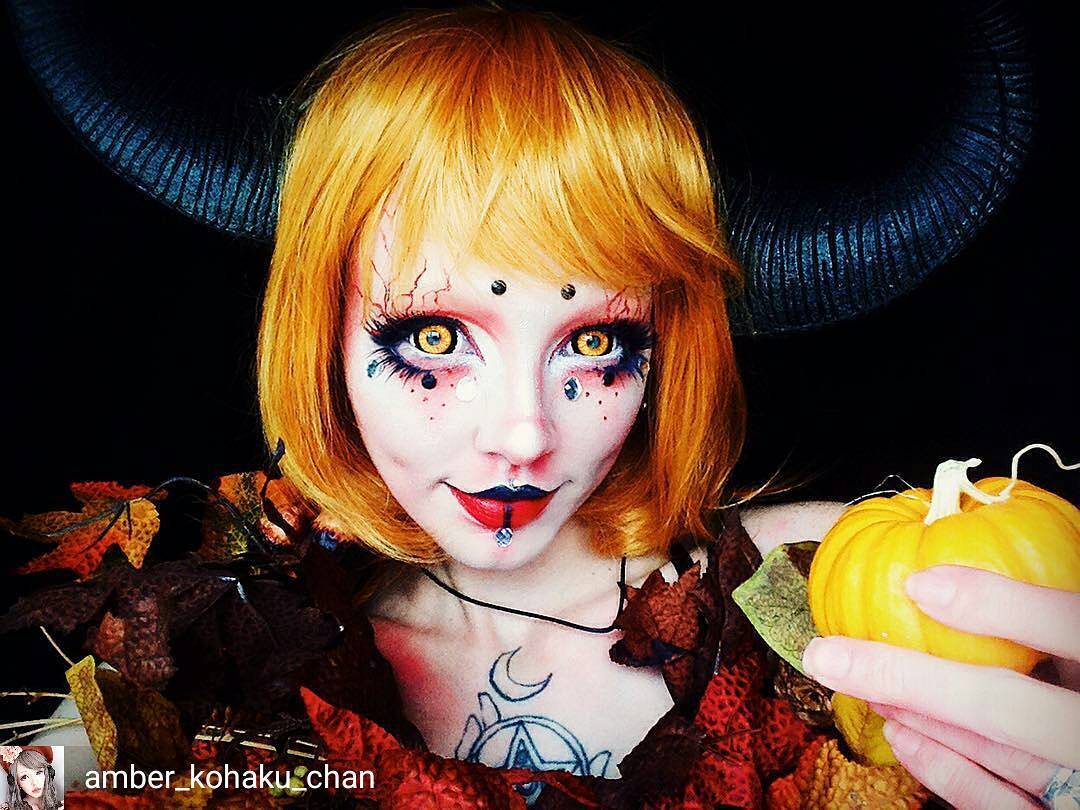 Halloween is the time where you are daring enough to take risks- even at the cost of your eyes. Crazy contact lenses add theatrical effects to an ordinary costume. There is no denial from the fact that decorative contact lenses help you stand out by adding whacky effects with their strong pigments & unusual designs. This is why a rush of patients with contact lens induced injuries at eye clinics are witnessed every year on Halloween. Continue to read below if you were one of them to risk your eyes with fake contact lenses.
Possible Side Effects of wearing Fake Crazy Lenses
"Every year, consumers are harmed by lenses purchased from questionable sources," Andrea P. Thau, president of the American Optometric Association, said in a Press Release. "Many consumers consider these lenses a fashion or costume accessory when, in reality, decorative lenses are also classified as medical devices and still pose the same potential safety and health issues as corrective contact lenses, and require a prescription."
1.Wearing Crazy Lenses Longer than Recommended
Possible side effects with over the counter fake crazy lenses are uncertain. At Halloween, they are viciously sold in attractive packaging & throw away prices. Crazy lenses purchased from next street stall, flea markets & novelty shops/beauty salons carry health hazards & potential damages that may lead to corneal abrasions, scaring & even permanent blindness.
Wearing glow in the dark lenses or freaking out others with cat eye lenses add an extra oomph to your Halloween makeover. In case you have had your crazy lenses longer than the duration recommended by eye experts, you may have your eyes already irritated/inflamed by now. Rewet your eyes using artificial tears & give your eyes a rest for next couple of days from contact lenses.
2.Wearing Cheap Crazy Lenses
You never know what dangers lie in that attractive Halloween package. Never put in uncertified cheap crazy lenses. You would never want to intimidate others and be a horror story yourself for the rest of your life. Cheap crazy lenses fade dyes into eyes and are made up of substandard plastic that scratch cornea & leave threatening side effects. If you have been feeling piercing sensation with watery eyes even after removing your crazy lenses; rush to your nearest eye doctor to seek immediate help.
3.There are safe ways to Get SFX Lenses
Ok you know you fell prey to a "bait & switch" ad campaign where you lost your hard earned money to fake contact lenses. Fake crazy lenses are never comfortable. They itch, they burn, they leave your eyes red and they keep dislodging. Wise consumers always follow the mantra of "when in doubt, take out". If you had been lucky enough to safeguard your eyes from the after-shocks of fake crazy lenses, double cheers to you. Though all contact lenses are medical devices, crazy circle lenses pose greater risks of damages because of the opaque dyes used. They obstruct vision & are considered unsafe for driving & a night out stroll.
However, one bad experience must not keep you from the future ventures. Crazy contact lenses are undoubtedly fun and there are safe ways to get them. You can purchase your theatrical lenses online from authentic vendors that deal in only genuine, ISO certified & KFDA approved contact lenses. Always check third party reviews before investing money in novelty products.
Buy highly moisturizing Rohto Eye Drops for immediate relief from redness & discomfort or get Complete Blink N Clean eye drops for FREE here.