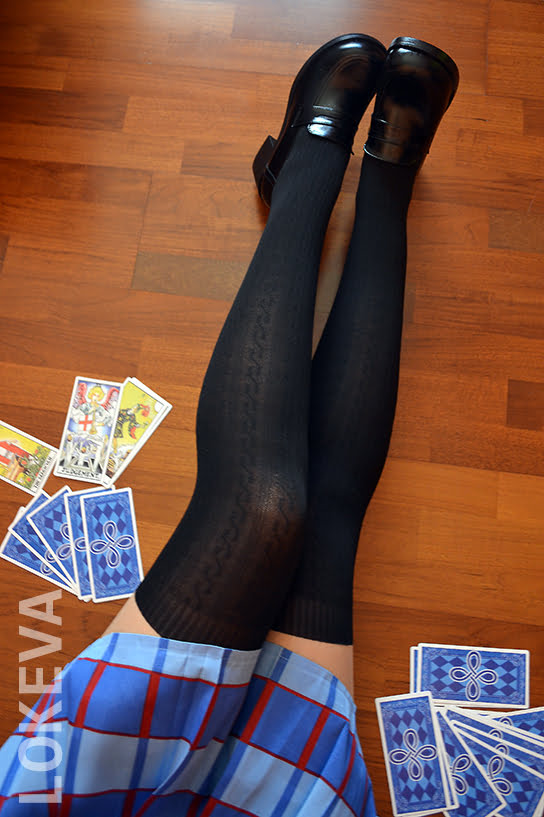 Halloween is that anticipated time of the year where one is never over-dressed. You can be the queen of your dreams or transform yourself into a wicked witch. Without making you feel out-of-the-place, Halloween gives you a chance to celebrate & have fun the way you desire. From an innocent anime school girl to a hot French maid- available to serve the master; you have innumerable options to enjoy being impersonated on Halloween. Thigh high socks as considered a necessary staple will help you get into your desired costume. In fact thigh high socks define the character more intricately without creating diversion of attention from your role play.
3 Bewitching Costume Inspirations: Thigh High Socks for Halloween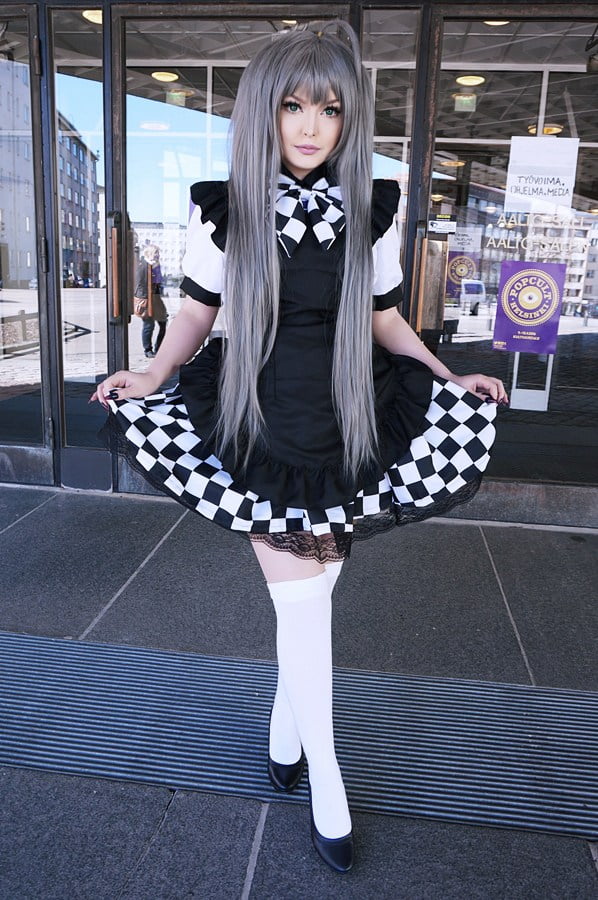 Thigh high socks are warm that are perfect for the unpredictable weather one is forced to face usually on Hallows' eve. There are different variants available from up to the thigh socks to leggings & sheer stockings that all seem to serve the same purposes i.e. providing some level of opacity & keeping you warm. Due to the reasons, just mentioned; faux thigh high socks are considered best & modest alternate to going bare legs outside. Faux thigh socks help you show off your sexy side spooktacularly. You may choose from among the imprints of your favorite characters that are just appropriate to flaunt on Halloween. Wear the cute yet sexy Totoro cat Halloween socks or sheer black hello kitty stockings if you just want to relax at home yet want to be the part of Halloween cray.
1.Thigh High Socks for French Maid Halloween Costume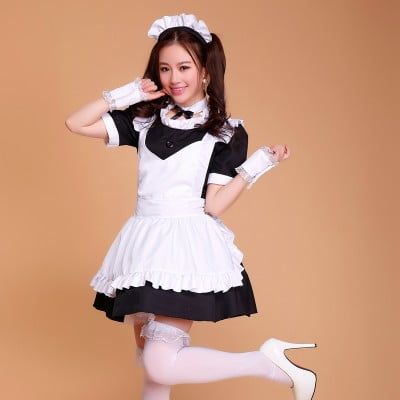 Are you curvy enough to seduce the guys? Be the center of attention this Halloween, wearing hot French maid costume along with sheer thigh high socks. These see-through stockings will keep your shins in the limelight without revealing just too much to kill the charm.
2.Be an Angel wearing Lolita Thigh High Socks
If you are too sweet and shy girl to rock a sexy Halloween outfit; you can get into a beautiful white angel themed costume. All you need is a Lolita dress or just any white ensemble with a pair of wings & halo. Accessorize yourself accurately with gold & silver studs unless you want to adopt a gothic theme. Sheer white stockings with cute patterns will further make the cut.
3.Skeleton Thigh High Stockings
With all the creative sugar skull makeup we begin noticing as Halloween approaches, even the dumbest of us would want to dress up as a scary skeleton. You can go get your body painted as a skeleton, flaunting monochrome madness or sport a skeleton skinny t-shirt. Either ways you will be short at making an edge if your costume lacks black sheer stockings. Don't forget cute bone barrettes or hair stockings.
Thigh high socks are the best thing that happen to your closet. Not only they can be sported on Halloween to match and complete the various characters' costumes but can also be up cycled creating Halloween décor.  Never throw orphaned socks- who knows what creativity do they bring the next Halloween?