Learning how to style a synthetic cosplay wig can be one of the most challenging parts of cosplaying. There are plenty of fictional characters to portray such as Cruella De Vil, Kirishima, or Starfire that have unrealistic hair expectations and can be only achieved with a wig.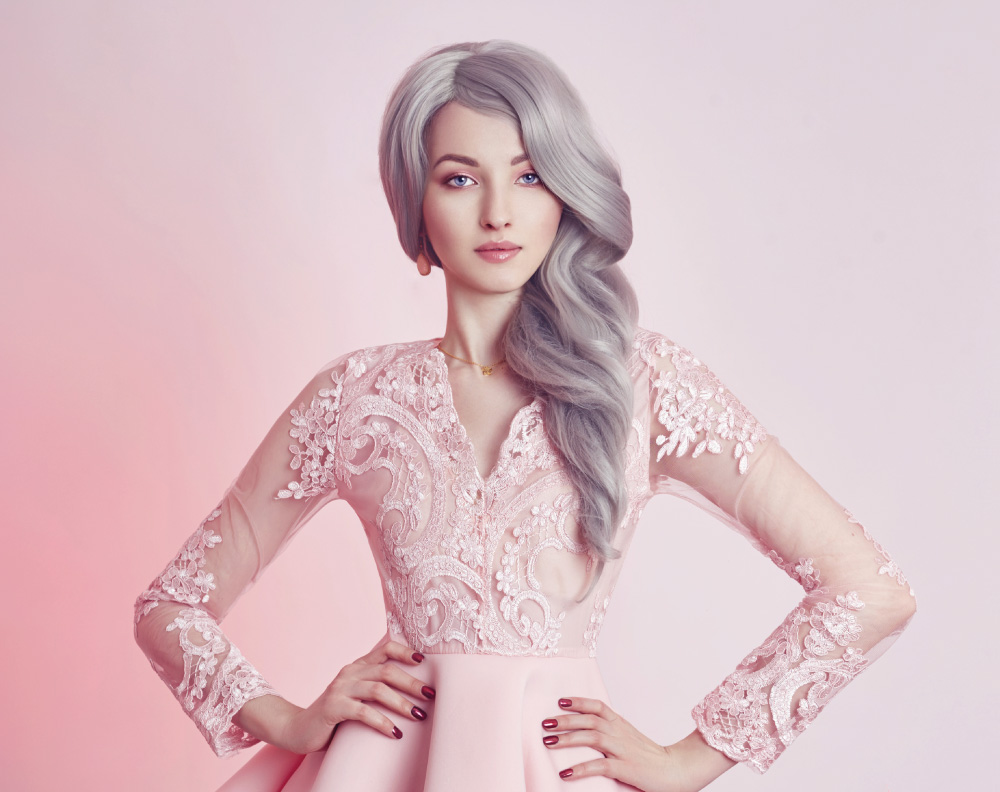 In other words, having the perfect wig can also completely alter your appearance and help you immerse into your desired character. Even though natural hair could easily do the trick, a cosplay wig is still highly recommended because the particular hairstyle can remain for a longer period of time. It will also look polished, and at the same time, reduces the damage done to your real hair.
However, you will still need to master the art of hairstyle tricks in order to have a natural look, which varies from coloring to plucking, styling, and cutting.
Today, we will be walking you through how you can style various kinds of synthetic wigs in different ways, especially for cosplay.
Estimated reading time: 9 minutes
Part 1: Styling Tools Required
Firstly, not all wigs are created the same. More importantly, the most common way to manipulate a wig to fit the shape of your face is by either trimming it to fit your face shape or fluffing the curls itself.
Certainly, while there are different ways to style a wig, the most crucial starting point is identifying the ideal and proper styling tools.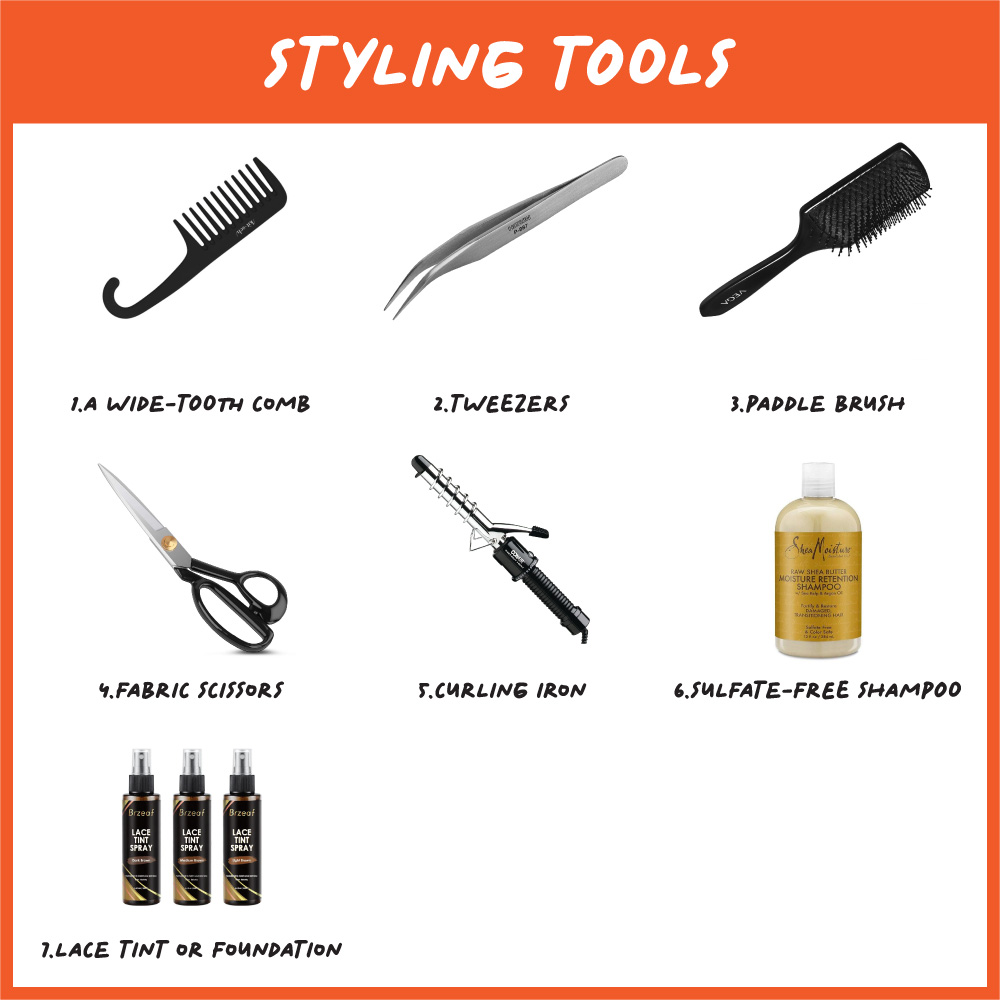 The wig styling tools mentioned include:
A wide-tooth comb
Tweezers
Paddle brush
Fabric scissors
Curling iron
Sulfate-free shampoo
Lace tint or foundation
Part 2: Variation of Wigs
The variation of wigs available in the market is vast, and this can quickly become overwhelming to those who are new to the cosplay arena. In general, pre-styled wigs are readily available for purchase but are usually on the expensive side. This is why learning how to sew and style your own wigs will help you be more cost efficient and effective.
However, at the end of the day, styling wigs really boils down to personal taste and preference. Furthermore, your preferred wig will make you look great and feel comfortable at the same time.
What are several kinds of wigs available? Keep scrolling to learn more.
i. Standard Wigs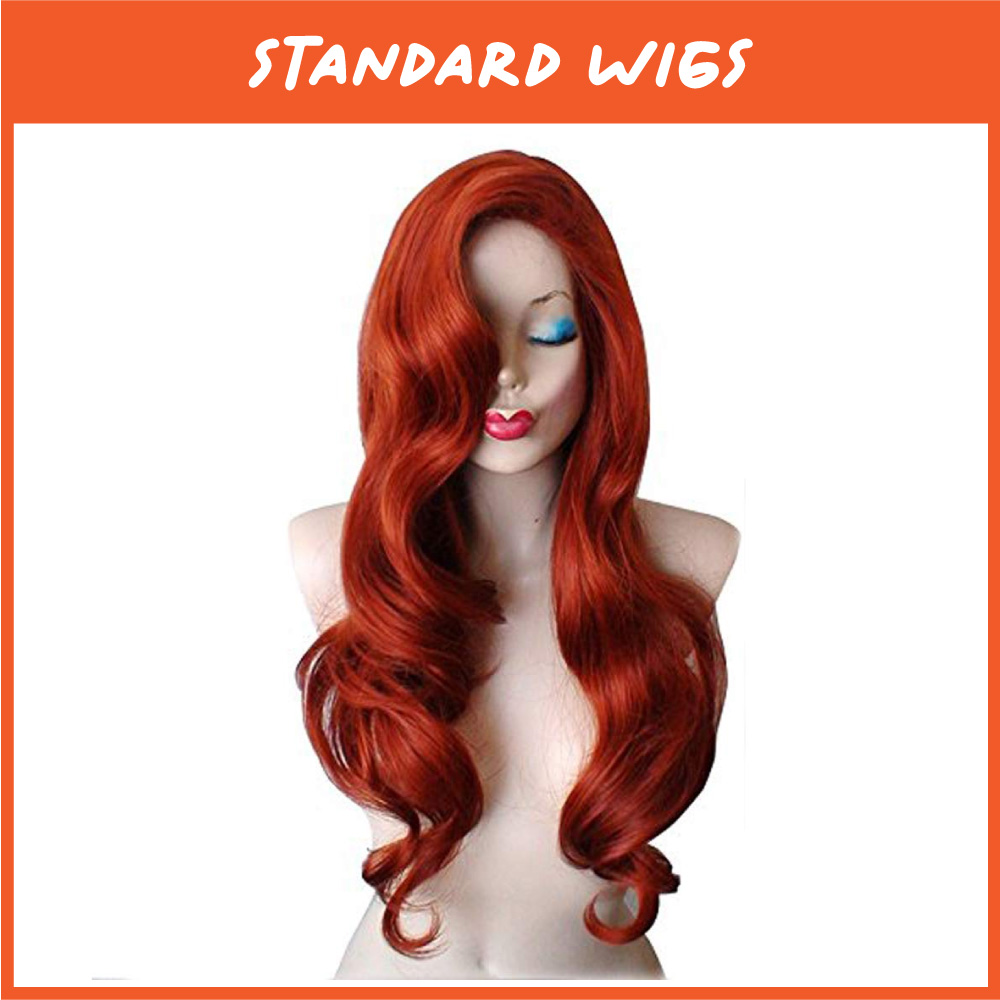 Usually, standard wigs are made to be worn down. In addition, this is the easiest wig to style and most cosplay characters with normal-looking hairstyle will require a standard wig. That would be more than enough.
ii. Lace Front Wigs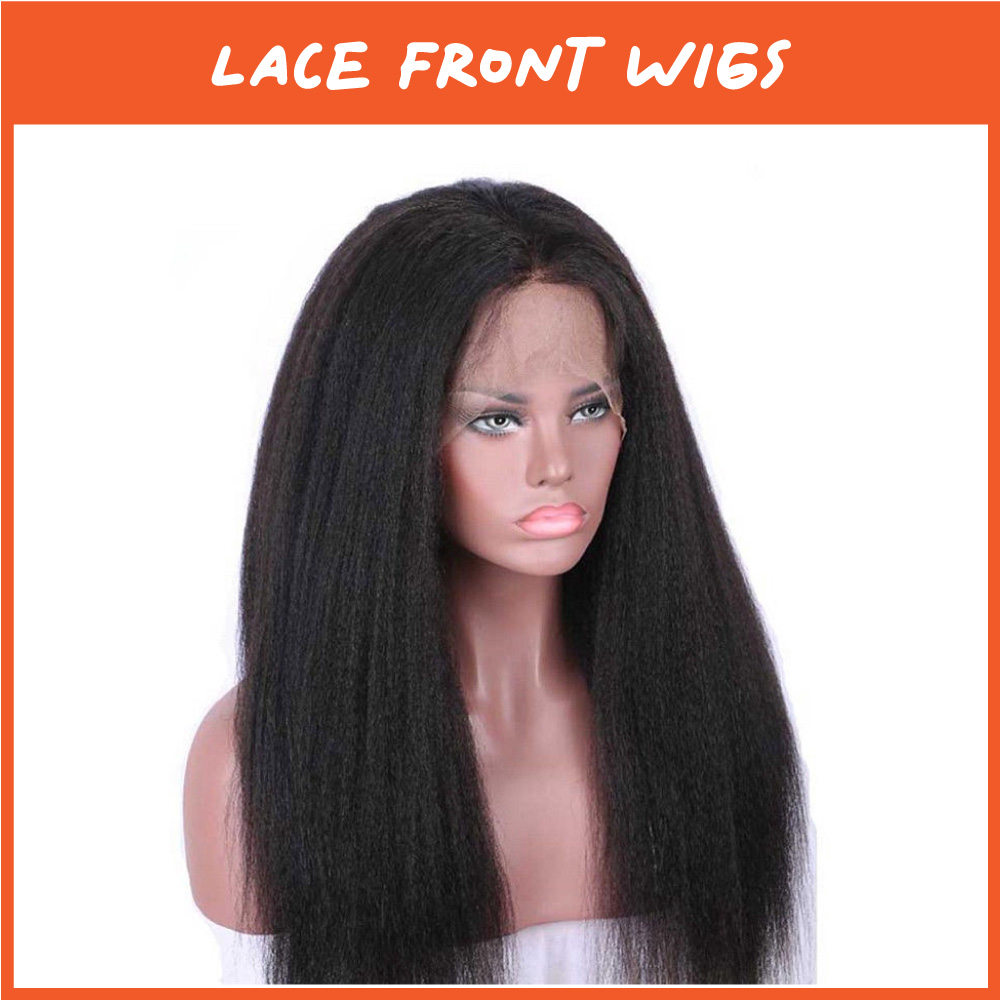 Lace front wigs are typically more expensive. However, they are essential for characters with a swept back look. For instance, Elsa from Frozen.
iii. Cosplay Wigs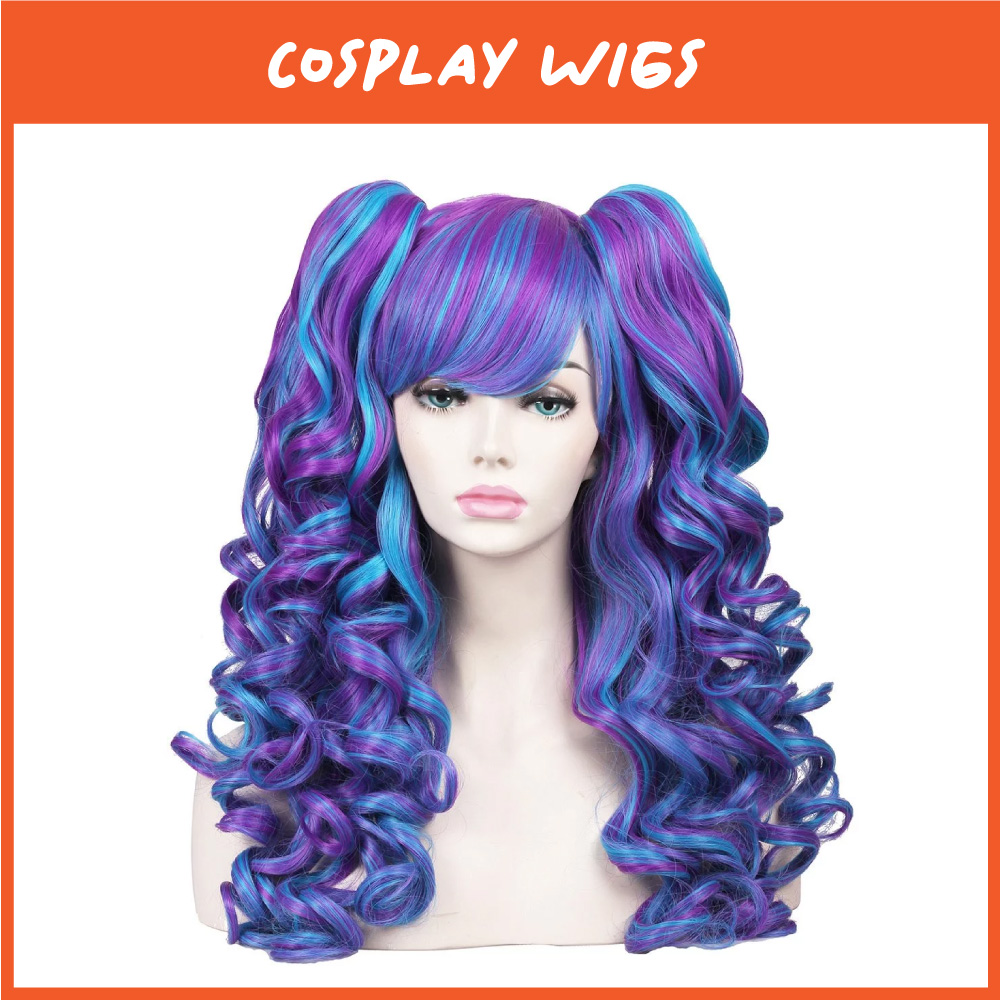 There is a wide array of cosplay wigs. They usually come in pre-parted pigtail and ponytail forms. They also come spiked up form that helps achieve that Dragon Ball look.
Part 3: How To Style Different Cosplay Wig Materials
Cosplay wigs are made from various materials, each with its own strengths and weaknesses. The key trick is to balance the cost, accuracy, and effort required when choosing a wig.
Certain wig fibers are heat-resistant, which means you can use heating tools to style them, while others will melt or frizz easily. Just be sure to take caution when purchasing so that your cosplay wig will not ruin while styling.
Here are more popular cosplay wigs regularly used and how you can style them.
1. Synthetic Wigs
Synthetic wigs also require a little upkeeping because they are the easiest to maintain. Most of them can be worn right after purchase and require minimal styling due to its pre-styled attribute.
To style synthetic cosplay wigs, just follow this simple guide.
Step 1: Wash and Dry the Wig
When styling, use a wide-tooth comb to detangle the hair fibers of the cosplay wig. Then, wash and spritz it with a leave-on hair conditioner. After that, use a towel to blot the wig and then leave it to air dry.
If the wig has a top feature or a monofilament portion, use a wide-tooth comb to position it while it is still wet. This will ensure that the cowlicked or scrunched areas disappear.
Step 2: Style the Cosplay Wig
Once the wig is dry, pin it on a canvas or Styrofoam wig head stand. Cosplay wig styling ensures that all the sections of the wig accurately mimics the shape of your head.
To style a short synthetic wig, you will need to rub the wig knots using your fingers and direct them backwards for equal volume and height. If you prefer an edgy style, use a shaping cream to hold the style longer.
For a more relaxed and chilled look, comb the wig bangs towards the forehead front.
When styling a longer synthetic cosplay wig, firstly part the wig into your desired style by spraying some water on it and using a wide-tooth comb to create sections.
Next, use a low heat blow dryer to dry the wig's roots until it holds the position that you want. To detangle, use the comb to brush out the lengths of your hair.
2. Lace Front Wigs
Lace front wigs are more natural-looking and can be styled easily just like natural hair. If you want to style this type of wig, all you need is learn how to bleach the knots, wear the wig, and cut it to your preferred style.
To style a lace front wig for cosplay purposes, these steps will help you out.
Step 1: Style Baby Hair
Once you wear the cosplay wig, style it by using a comb to brush the baby hairs forward. Since the hair are of different lengths, you can use a toothbrush to pull the baby hair to the front.
Meanwhile, tie the rest of the wig back using a headband or a hair tie. Spray the baby hair with hairspray to keep them in place, giving it a sleek look.
Step 2: Create Up-dos
Meanwhile, although lace front wigs may have a more natural look, they may still appear looking like a wig. While tying it in a ponytail, keep half of the hair down to cover your neck nape.
Brush your hair into the hair tie and separate it into two sections, parted in the middle.
Split the wig into two parts and braid it into French braids. This cosplay wig style could help achieve a cutesy Lolita look.
Step 3: Use Heating Styling Tools to Style
Dry the wig using a hairdryer and then use a heating tool to run over different sections of the hair. You can use a flat iron to straighten the synthetic cosplay wig into a defined style or get a new cut.
You may also use a flat iron to create waves and increase volume.
3. Cosplay Wigs
Consequently, synthetic cosplay wigs bring out your intended character to life. Most of these wigs are of high quality which is meant for extended usage.
Moreover, this simple guide will help you out when styling a synthetic cosplay wig.
Step 1: Put On the Wig
Firstly, to put on a cosplay wig, slide it over your head using both hands. Let the back of your hands face one another, and place the fingers inside the wig so that it will slide easily over the cap.
Make sure that the scalp line of the wig is against the forehead. Tilt your head forward as you stretch the wig down the cap.
Step 2: Pull the Wig to Cover your Wig Cap
Secondly, to ensure that the wig is worn correctly, pull it down until the wig cap's back is covered properly.
The wig will accommodate any extra hair and sit just below the natural hairline. The ear tags should lay in an even line along with the temples.
Step 3: Use Bobby Pins to Hold the Wig
Thirdly, in order to secure the wig in place, use bobby pins to keep them together. Begin piercing the pins through the wig, cap, and the natural hair beneath.
You can use at least ten pins to secure the wig. The more pins you use, the more stable the wig will be.
Step 4: Style the Wig
Once the wig is firmly secured, you style it any way you want.
---
Watch More: Cosplay Wig Styling Tutorial
---
Conclusion
In conclusion, cosplay wig styling takes a lot of practice. You may have to go through plenty of different styles before finding the perfect one for you. Go ahead and keep trying different methods of styling your cosplay wig to find a style that suits you best. You could perhaps start by getting a cheaper wig to practice on. Ready to get your creativity on?
Check out more wig tips from Cosplay Central.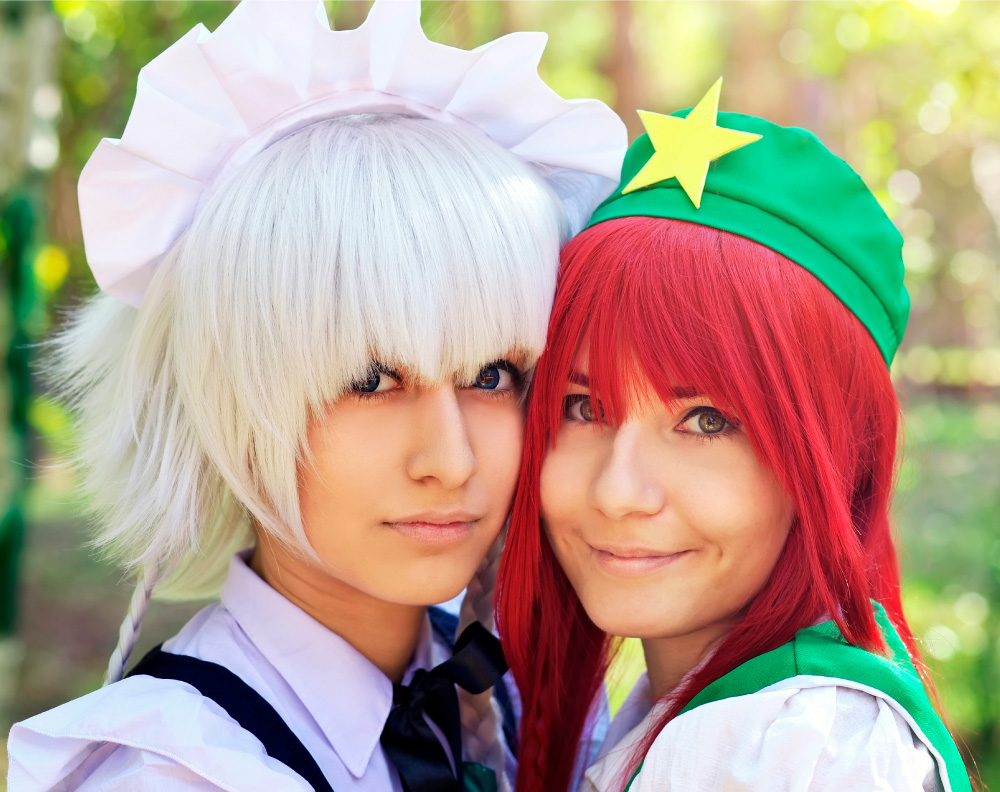 Whether you are new to wig styling, have a love-hate relationship with wigs, or are know exactly what you are doing with wigs, we hope that you managed to pick up some tricks on how to style your cosplay wigs. Trust us, the right wigs will really make your cosplay outfit stand out.
---
Read More: