Finding a cosplay costume that compliments every body type might be an awkward hard job. Beginners who have just begun their career into cosplay industry and are stretching their boundaries feel hesitant towards acceptance of their variable body types. Human body is versatile and donning it with the right cuts & edges accentuate your silhouette. For amateur cosplayers; we have a list of 3 ridiculously good looking Disney & Anime cosplay costumes that look exquisite on every body type. These ensembles are actually ball gowns that fit every body type and are more than charming for proms, annual dinners & cosplay cons.
1 . Vocaloid Cosplay Costume HD003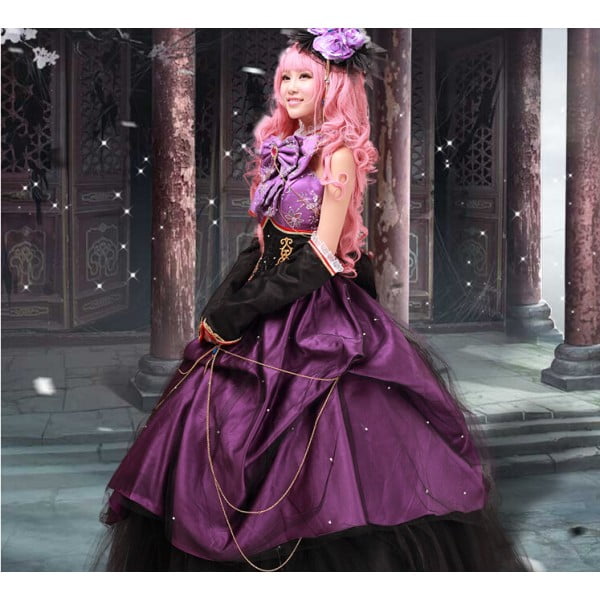 This flow-y ball gown is a symbol of elegance. Luka Megurine cosplay costume is a combination of various textures from matte silk to fine quality net, embedded with red & blue stones that help you flaunt your body like a regal character. The drapes are meticulously folded, paying utmost attention to each seam which makes it wearable for every body type. The dress molds the torso flawlessly making it look feminine. The pearls embellishment further adds glamour to the Luka cosplay costume. Since the dress does not flash the skin; you need not to worry if you have short or flabby legs with cellulite. Luka Megurnie cosplay features an embroidered bodice that accentuates your waistline softly. The other detailing include  sequinned bow, a floral hat & sleeves to make sure you catch the most attention at the yule ball.
2.  Disney Princess Bella Costume
This Belle cosplay cosplay costume carries an authentic feel. The gorgeous ball gown with a corset top ensures womanly cuts. It further keeps your posture erect with shoulders pulled straight. The inner can can gives it a poof-y appearance that help you galore at the prom. Belle ball gown hugs your bosom and fits your curves effortlessly. The innumerable floor touching drapes done in 100% matte satin make it appropriate for evening gatherings. The off shoulder gown reveals the collarbones and decolletage to highlight which, you can wear a matching choker. Stun everyone at the annual dinner of high school this year wearing Belle cosplay costume from Disney.
3.  Black Butler Madame Rouge Cosplay Costume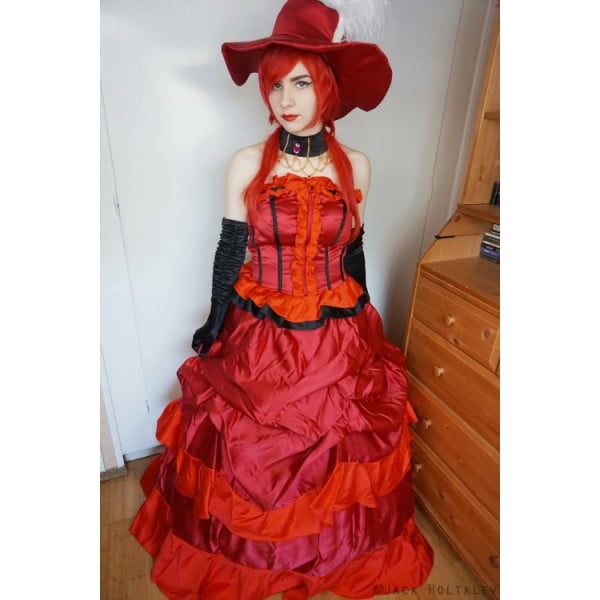 This cosplay costume is yet another example of fine clothing with intricate design detailing. The strapless satin dress made of matte silk glistens under light where the layered drapes of the silk add classy touch to the entire ensemble. The Black Butler costume comes with satin gathered gloves. These gloves are incorporated to add drama to the floor touching ball gown which itself depicts royalty, elegance & class.
No matter what your body type is; these ball gown cosplay costumes will leave others awe inspired. The gorgeousness the drapes carry will stun you as you shy seeing your own reflection in the mirror.
Get your flamboyant cosplay costumes, elaborately styled in your own size with fastest & cheapest shipping worldwide from Uniqso.