Read on to find out what is cosplay contact lenses, how to choose them, where to get them, and what's the best cosplay contact lens for your cosplay.
Having the right cosplay contact lens is important because, with the right contacts, you'll be able to embody and bring out your cosplay character's personality.
---
Estimated reading time: 7 minutes
---
What Are Cosplay Contact Lenses?
They're colored contact lenses that are designed specially to fit anime characters. As we all know, anime eyes are very unique so having cosplay contact lenses becomes vital in bringing out a character's personality.
How Do You Choose Cosplay Contact Lens?
Diameter
Almost all anime characters have bigger eyes in proportion to their face, which is what makes them unique. Our iris are naturally between 11-13mm, so get bigger eyes with a contact lens of 14.5 diameters for a more natural look or go bigger for even larger-looking eyes.
Water content
Water content is important as it determines how much oxygen reaches the cornea. Thus, a higher water content means it'll be more comfortable to wear. Contact lenses with 38% or more water content are more comfortable to wear throughout the day.
Pigmentation
Sometimes, the characters we cosplay have super bright colored eyes. To get the best cosplay look, find contact lenses that are super pigmented to cover the original color of your eye.
---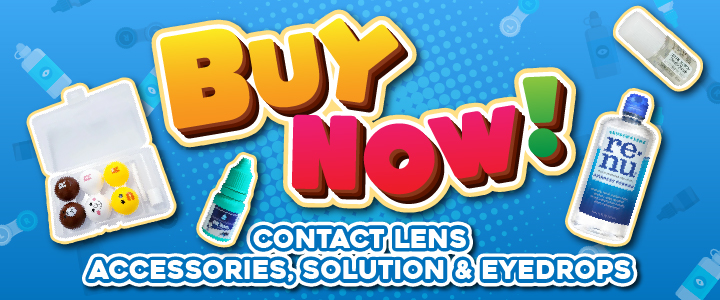 ---
5 Best Cosplay Contact Lens
1. Sweety Anime Series – All-Time Best Selling Cosplay Contacts
This range is suitable for those who are cosplaying characters with unique eyes. For example, wearing the Sweety Anime yellow contact lenses will make you look more excited.
Why should you get this series?
Super comfortable & moist even against sensitive eyes
Kawaii look
Pigmented
Brings out the character's personality
Examples of Anime Characters to Cosplay
Toga Himiko from My Hero Academia
If you love crazy, then we know you'll love to cosplay as her. Thus, bring out her haunting yellow eyes with our Sweety Anime Yellow contacts.
Noelle from Black Clover
Her violet eyes are a signature part of her look, so now you can achieve it with Sweety Anime Violet.
2. Anime Cloud Rim Series – Best Selling Cosplay Contacts For Demon Slayer Character
This series is suitable for those who want to cosplay Demon Slayer characters. But of course, there are many other anime characters that would suit these contact lenses too, especially if you want a slightly crazy look.
Why should you get this series?
Designed to look exactly like anime eyes with a white dot for a glassy-eyed effect
Vibrant colored to bring attention to your eyes
Example of Anime Characters to Cosplay
Nezuko Kamado from Demon Slayer
Because of how she got bitten, her pink eyes look slightly clouded to signify what happened to her. The Anime Cloud Rim Pink is suitable for her character.
Mary Saotome from Kakegurui
As we all know, Kakegurui can get a little crazy. So it's time to whip out that craziness with Anime Cloud Rim Yellow contacts.
---
3. Candy Series – Best Selling Cosplay Contacts For Simple & Vibrant Color
Despite the majority of anime characters having big eyes, there are still some with natural-looking eyes. In case your cosplay character has smaller eyes, then this range is the best for you.
Why should you get this series?
Multiple colors for a mysterious look
Optimal comfort with 38% water content
Vibrant & suitable for many solid eyes characters
Example of Anime Characters to Cosplay
Viktor Nikiforov from Yuri on Ice
This charming character captures people's hearts with his green eyes, so now you can capture people's hearts too with our Candy green contacts.
Itadori Yuji from Jujutsu Kaisen
Itadori's brown eyes perfectly capture his humble personality. So now you can get the same look too by wearing our Candy Brown contacts.
4. Anime Tear Series – Best Selling Cosplay Contacts For Simple & Vibrant Color
Does your cosplay character look super innocent? Then the Anime Tear Series works as it gives a teary look that makes your cosplay super cute.
Why should you get this series?
Look like an anime eye drawing
One shade darker at one side, one shade lighter at the other for a watery-eye effect
Lightweight, soft, and comfortable to wear
Example of Anime Characters to Cosplay
Yukiteru Amano from My Future Diary
If you've read or watched My Future Diary, then you'll know Yukiteru is a huge crybaby. Bring out his cuteness with our Anime Tear Blue.
Izuku Midoriya from My Hero Academia
Not only is he humble and caring, but he also embodies what a superhero should be. Wear our Anime Tear Green contact lens and show his character with it.
5. Real Anime Series – Rising Best Selling Cosplay Contacts with Super Vibrant Color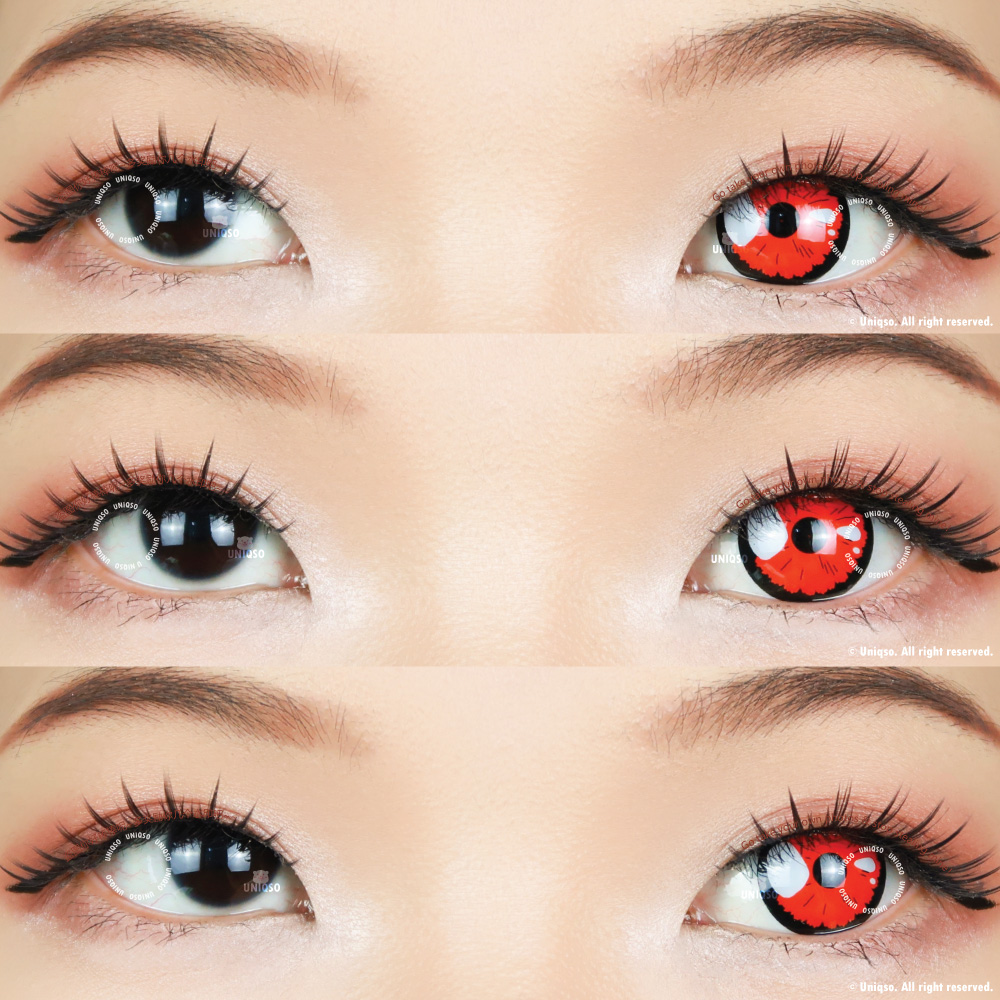 Embody your cosplay even deeper with this series. It's the best option for characters with eyes that grabs and holds your attention due to their brightness.
Why should you get this series?
14.5 mm diameter to make your eyes look larger

Reduced pupil hole to cover more of your original eye color
Super vibrant & opaque
Example of Anime Characters to Cosplay
Sebastian from Black Butler
Not only does his personality make the girls (and guys) swoon, his eyes are part of his charm. Get that killer look by wearing the right contacts, such as our Real Anime Red.
Naruto Uzumaki from Naruto
Now you can go, "Dattebayo!" in your cosplay with confidence when you wear Real Anime Blue. With these contacts, you'll catch everyone's attention as Naruto.
Perfect Your Cosplay Now
Now that you can see how important cosplay contact lenses are to your cosplay, choose the right pair for your character. And most of all, have fun embodying the character while also looking like them. You can buy current popular anime costumes from AnimeeCosplay too!
---
---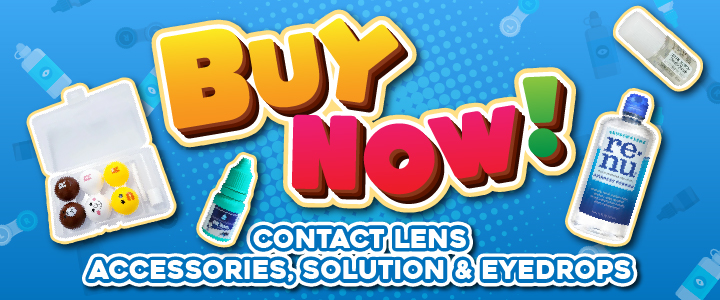 ---
Read More: