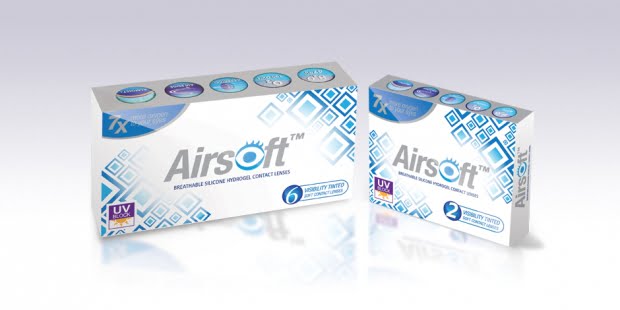 Dry eyes is a syndrome characterized by an imbalanced tear film where evaporation is faster than the reformation. Dry eye syndrome hits both contact lens wearers and non-wearers alike, but symptoms may be more pronounced among those who wear contact lenses. Fortunately, with advanced cutting-edge technology; contact lenses today are more comfortable, reliable & promising. Besides water content, the other notable factor is the lens material that either makes it easier or difficult to tolerate contacts. Switching to disposable silicone hydrogel contact lenses may help in most cases. They have been medically tested & proven to ensure optimal comfort among people with sensitive dry eyes that are irritable, inflamed & sore.
What are Hydrogel Contact Lenses?
Soft contact lenses are made from water loving component known as "hydrogel". These standard 2-HEMA soft contact lenses have higher degree of water content that is responsible to keep your eyes moist & comfortable. However, the limited transmission of oxygen through the lens may lead to uncomfortable & painful eyes that causes hazy & blurred vision with a gritty sensation. Patients have also reported problems in blinking eyes due to which an uneven poor distribution of tear film occurs that prevents contact lenses float swiftly.
Airsoft Silicone Hydrogel Contact Lenses: 3x Comfortable
To meet the needs of people with sensitive dry eyes; Silicone hydrogel contact lenses were introduced. Hydrogel contact lenses coated with silicone are known for the wettability (moisture retention), enhanced oxygen permeation (7times higher) & durability (prevention from bacteria accumulation & protein buildup)
AirSoft Silicone hydrogel contact lenses are made with US FDA approved materials. The lenses are manufactured under MAXVUE brand that meet the stringent regulations by health & medical device regulatory bodies. Furthermore, they provide interception from harmful UV rays that make them the best bet for everyone.
Buy 3 pairs  and get 1 Free– check out complete collection of Silicone Hydrogel contact lenses available in daily & monthly disposable variety.