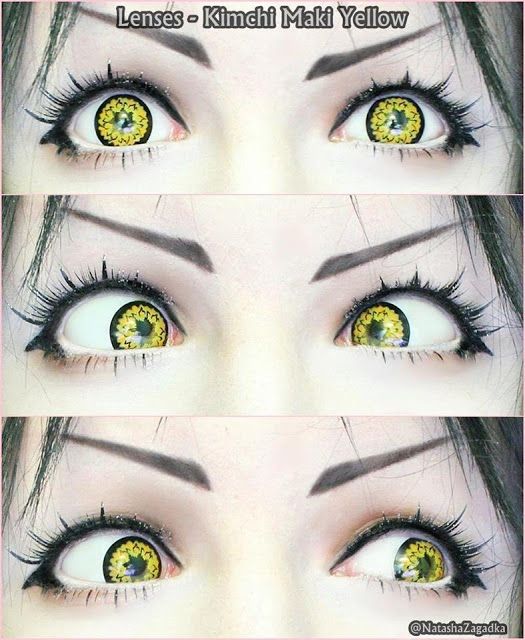 Costume contact lenses are medical devices even if they do not correct the vision. It is illegal in United States to sell & purchases contacts without a valid prescription. Costume contact lenses are novelty contacts that are used for theatrical purposes or to merely alter the color of your eyes. However, not everyone is a right candidate of contact lenses. It is necessary to consult your eye doctor before you invest in buying a pair of contacts. A doctor is the only person who will assess your eyes for if they can tolerate any type of colored contacts.
Can I Buy Costume Contact Lenses with the Prescription of Glasses?
Prescription of glasses and contact lenses is not the same. Earlier costume contact lenses weren't available in prescription but thanks to advanced technology & the proliferation that novelty contacts are available even in the complex prescriptions.
Glasses sit at a distance of 12mm whereas contacts float on the surface of the cornea. If contacts are to be used with glasses prescription, it would be stronger than necessary and may lead to headaches & series of other uncomfortable experiences such as dizzy head etc.
Besides strength you require to correct your vision, your prescription of contacts include information like base curve, water content, brand name & diameter. Glasses are shaped to correct astigmatism and contacts must be designed to address the issue.
Do I Need a Vision Test to Buy Cosmetic Contact Lenses?
Even if you are to obtain contacts that only alter your eye color; prescription must be acquired. Remember, prescription may not always contain a vision test. In case you are eyeing at theatrical or costume contact lenses you may need it for fitting purposes. Make sure your doctor hand you over a copy of your prescription that fills all the required information properly. This allows a consumer to purchase their contacts from whatever the source they would like to.
Can I Buy Costume Contact Lenses Online without having to show the Prescription?
Online sellers do not require to verify your prescription. However it is in your own good to get your eyes tested by an authorized eye care professional before you insert colored contacts. In case of a contact lens emergency, a valid prescription will help you find out if it is your newly opened contact lenses responsible for discomfort or an underlying ocular weakness. Some people's eyes don't interact well with opaque colored contacts, made with special dyes that mimic theatrical effects.

Avail 50% discount on costume contact lenses with or without prescription at Uniqso.