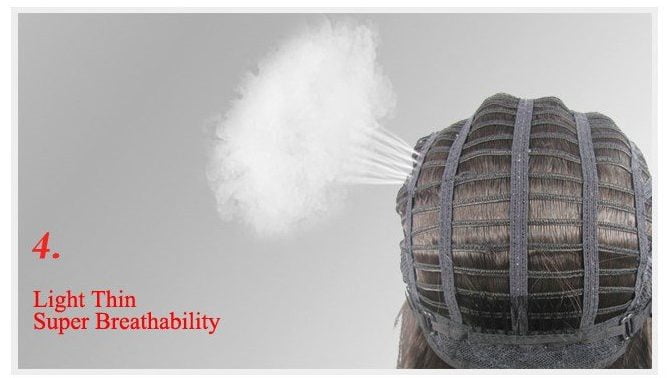 A traditional capless wig is constructed with solid fabric at the top and open wefts at side and back for improved ventilation. A capless wig is lightweight, offers natural hair simulation and allows airflow. Capless wig is closely similar to lace front wigs. The only difference is the presence of highly breathable net mesh at the top on to which every hair fiber is tied manually by hand.
Why Wear a Lace Front Wig?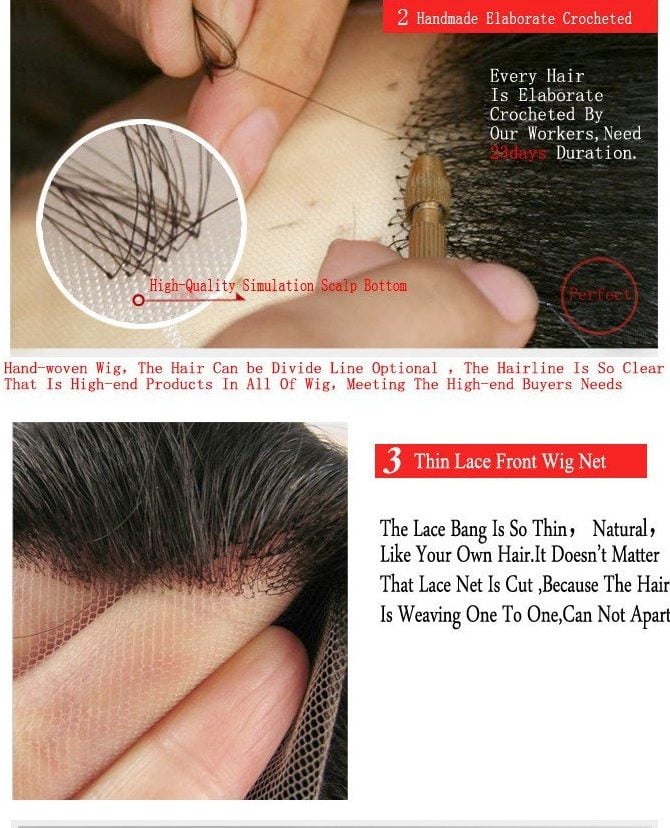 A lace front wig is higher in quality than a capless wig. Unlike other wigs, a lace front wig can be styled, tied and parted in just any direction possible. It allows greater freedom to move your front hair making it possible to achieve a natural looking and thicker hairline. Lace front wig allows greater comfort & improved ventilation while being highly breathable & lightweight on your head. Since it allows maximum airflow due to being sewn with open wefts, it is unlikely to stink your natural hair.
Lace Front Wigs(Cap Construction) – Monofilament
Lace front wigs come with a supreme quality mesh at top on to which craftsmen tie each hair fiber manually. This elevates the price of the unit since just doing the front may require a period of 20+ days. The mesh gives the illusion of natural hair growth that could be moved just like your natural hair does. There are varieties of monofilament wig caps – it can be just only at the top like in lace front wigs or at any predefined section or across the whole top of the wig. 100% double monofilament (extra layer of a soft fabric) wigs are also available for added comfort and style versatility.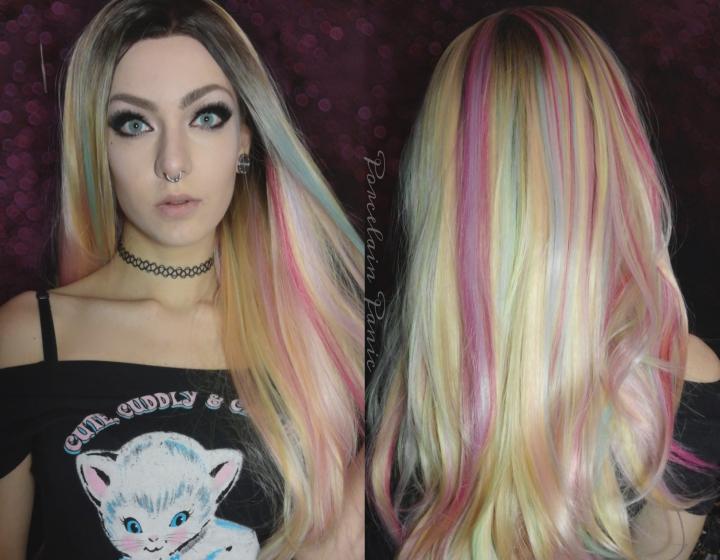 Our lace front capless wigs are realistic with undetectable hairline. They come with side comb clamps and adjustable hooks, high grade Swiss net at the top and heat resistant fibres imported from Korea. This makes our lace front wigs a complete package that lasts you longer than your expectations.
Can't afford lace front wigs due to the price they bear? Buy cost effective but natural looking synthetic wigs instead!