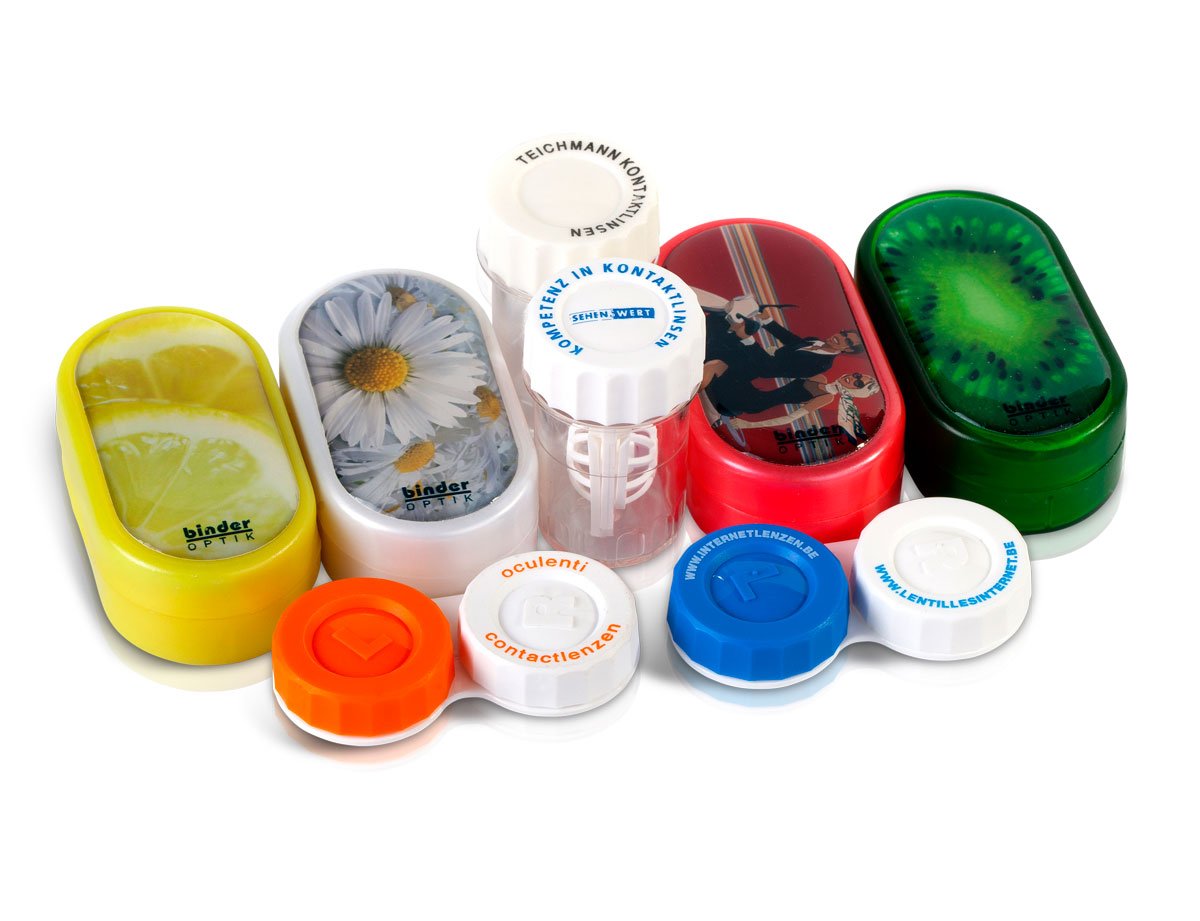 It is crucial to choose the right contact lens case to keep your lenses safe, hydrated and protected from debris, dirt and bacteria when you are not wearing them. There are different types of contact lens cases available and it might be overwhelming to pick one. To choose the right contact lens case, think about your lifestyle. If you are a traveler, you might need a travelling lens case – perhaps a complete kit that carries all the necessary accessories to hold your contact lenses while you take a trip.
Screw Top Contact Lens Cases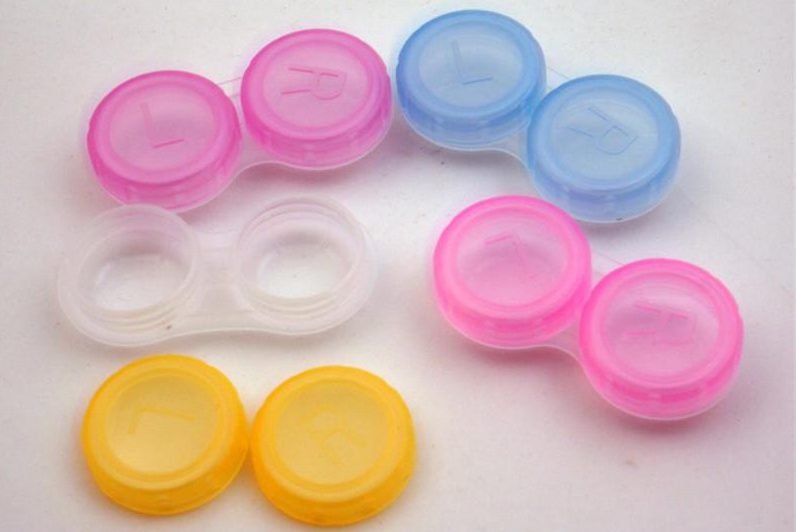 Screw top contact lens cases are the most commonly found cases. They are easy to open and screw back. Usually the lids are available in two different colours to help you distinguish between the graduations of right and left eye. A manufacturer often packs your contact lenses with a free screw top lens case that you may upgrade to a better version if you wish.
They are known as side by side contact cases. Consisting of two chambers, they allow you to fill with solution and soak your lenses easily. Suitable for all types of disposable contact lenses.
Flip Top Contact Lens Cases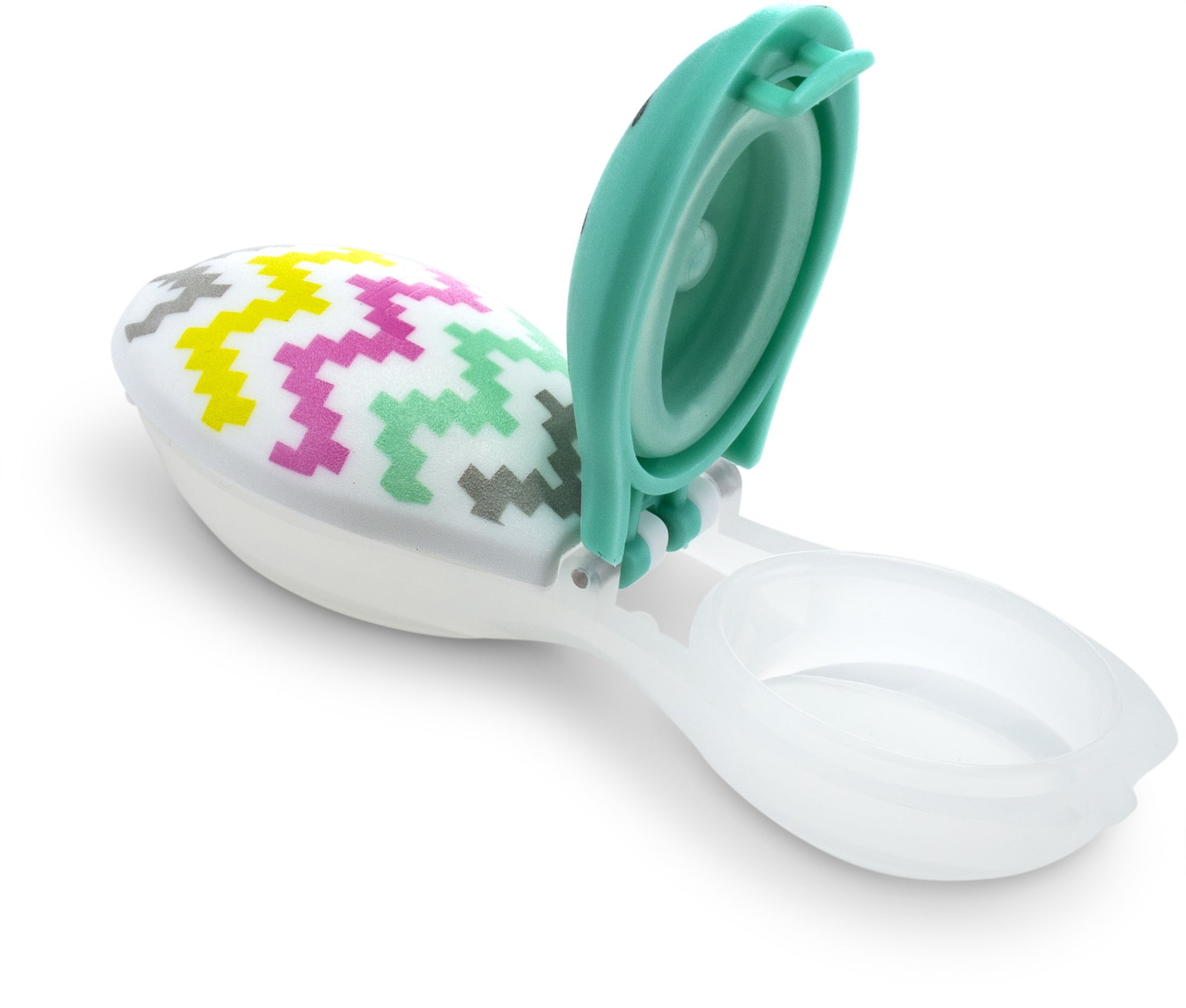 Flip top cases are similar top screw to cases. The only difference is the "flip open" lid. They suit people who find it difficult to open the screw lids and fit them back. Although easy to handle, these lens cases are not as used as the other counter part. They also contain two chambers to fill with solution and soak the lenses.
Travel Kits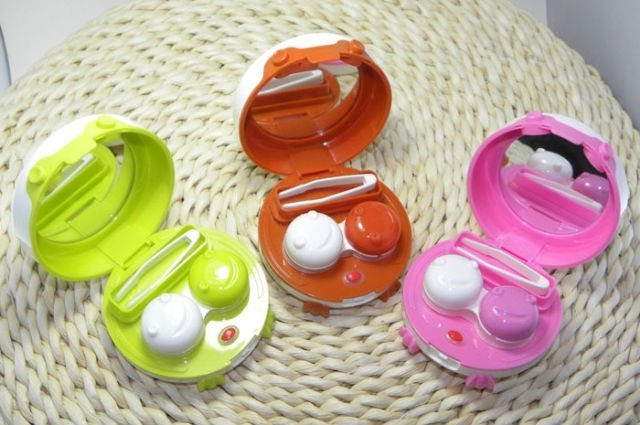 It is important to pack contact lenses wisely when travelling. Regular screw top contact lens cases that you get for free may leak. To prevent your lenses from drying up, it is important you invest in a lens kit that comes with a good quality & sturdy lens case. The screw lids must fit tightly. Carrying a kit with a pair of forceps, a plunger, a mirror and a lens case while travelling helps keeping your lenses hydrated and safe, no matter how rocky is your ride!
Also Read: Can I wash contact lens cases with soap and water?