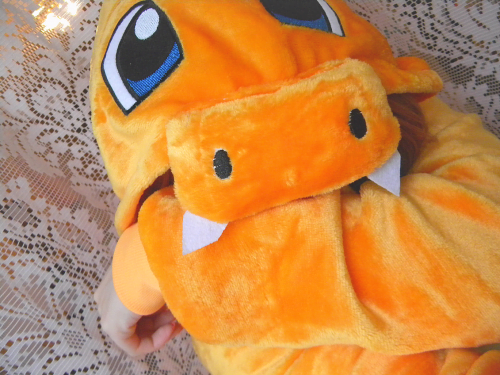 Kigurumi onesie makes the perfect sleep-wear. They provide all the warmth and snug that you want to help you fall asleep. Kigurumi can be safely worn in public, however the etiquette of handling the PJs should be considered before you decide to step out in your baggy lazy-animal onesie.
Wearing Kigurumi Onesie in Home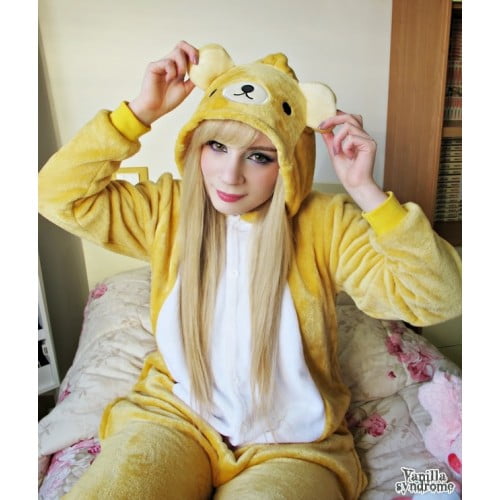 So far so good. Kigurumi onesie is perfect for casual get together and dinning. It is a one-piece garment that is secured with front buttons. It is easy to slip into it. Just button a few buttons & walk wild. A kigu onesie may flash a bit of skin so you might want to wear a tank top or a t-shirt underneath; whatever serves you better.
Wearing Kigurumi in Street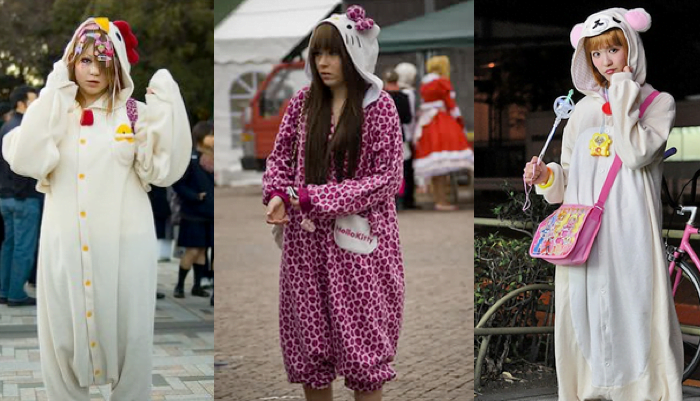 It's a famous street wear in Japan. Unfortunately, people in the other parts of the world are not yet ready to accept it as a regular outfit. Thus, feel free to mark special events & celebrations wearing kigu onesie outside but avoid flaunting a wild animal onesie in public if you are not confident enough to battle the awkward gazes. If you must wear PJs outside, prefer wearing a shirt underneath for modesty reasons.
Do not wear Kigu shoes outside home. Concrete can deteriorate the beauty of Kigu feet. Wear matching sandals or flat, whatever please you the most.
Wearing Kigurumi in a Long Haul Flight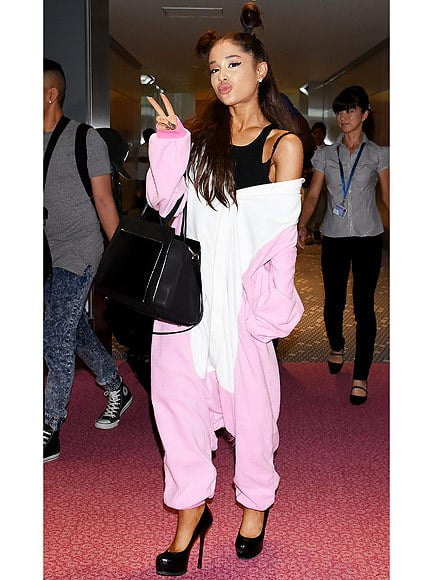 Jet lag can be nerve tautening so opt for the outfit that keeps you comfortable and your muscles relaxed. Wearing kigurumi in flights is a latest trend but is getting viral. Avoid Kigu PJs that come with a tail in public. Otherwise little brats may keep poking around you while you stroll to pick your luggage. Ariana Grande rocks this unicorn animal onesie & chooses to flash her body luxuries before cameras.
Wearing Kigu Romper in a Job Interview
If you can't wear your regular PJs at work, you can't wear the kigurumi too. Job requires you to wear decent structured clothing that is edgy. The seams must hug your shoulder blades and silhouette. A kigu romper on the other hands reveals a lousy and informal you.
Kigu onesie is perfect for a lazy Sunday and lounging. Wear it in sports and recreational activities. Wear it at cosplay conventions & pajama parties. Fun activities with kigurumi are infinite. All you need to be careful about kigu is making an appearance wearing wild animal PJs in a public formal ceremony. Rest assured you are allowed to dance, make love & date in kigurumi!