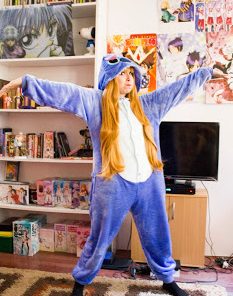 Kigurumi is all the rage in Japan and has been making its way quite successfully in the other regions of the world. Kigurumi PJs are cute adorable fun costumes, made for all ages. These onesies are available in famous animal & cartoon designs that make one of the best Halloween costume. If you don't want to be all-spooky yet want to live with the trend then order your cute Kigurumi PJs now for Halloween
4 Safety Considerations with Kigurumi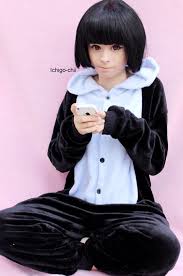 Kigurmi is a fun costume. It is unisex hence both the genders can enjoy equally. Kigurumi is itself harmless, made from soft fleece fabric that keeps you warm & comfortable in cold autumn nights. When wearing outside to join the Halloween parades, please take note of the following
Kigurmi is made from fleece- it is an insulated, very soft & light weight synthetic fabric made from polyster. Fleece is highly flammable unless it is treated with flame retardant finishes. Therefore, be very careful when sporting fleece PJs on Halloween especially when carrying jack o lanterns & other flaming candles etc.
You would want to wear boots on road to protect the integrity of your PJs.
Roll a few pieces of reflective tape around your feet when wearing Kigurumi as a street-wear on Halloween
Fire retardant onesie repels fire but is not fire-proof. Therefore avoid getting too close to the open fire.
Adjust the hood carefully before rambling through the streets. You shall be able to see as you see in your regular PJs. The hood may obstruct vision and cause tripping on Halloween.
Kigrumi makes a very surprising Halloween outfit. All the teenagers & geeky adults find onesie costumes less scary & more comfortable than other costumes that you usually notice on Halloween. Make an edgier appearance that is spooky yet nothing devilish with Cat Kigurumi. Compliment your look with cat eye crazy lenses for a memorable Halloween family gathering.