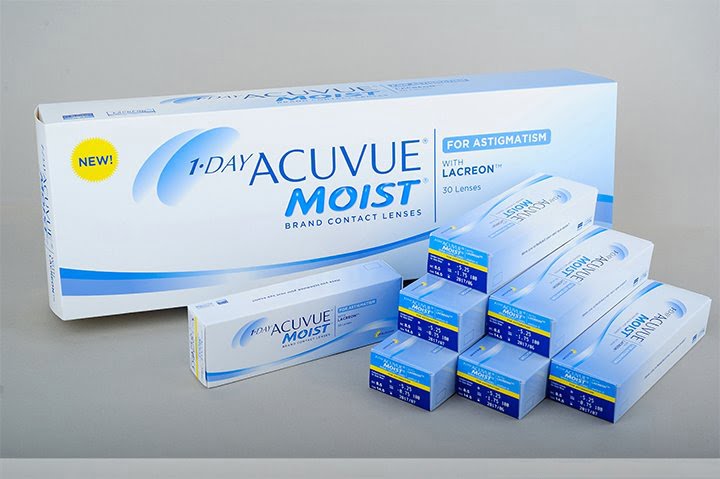 People with sensitive eyes prefer 1 Day contact lenses due to the convenience they offer. They need zero maintenance, are time saving & very comfortable to wear. 1 Day contact lenses are good for a day that means you pop open a fresh pair and discard it after use. At this time many customers wonder if they could put it back in the lens case when their eyes need a rest. Continue to read below to find out how long you can use 1 Day contact lenses safely.
1 Day Contact Lenses and Daily Wear Contacts are not the same..
Understand the difference between the two for optimal benefits of whatever the product you have invested in to maintain your visual acuity. While daily wear contact lenses are safe to be used for up to 2 weeks (not approved for night wear) 1 Day contact lenses are daily disposable lenses that have to be discarded after every use. However, this does not mean you lose your daily disposable lenses once you remove it during first 24 hours.
Acuvue 1 Day contact lenses can be safely worn for up to 14 hours straight. They are made from LACREON technology owned by Johnsons & Johnsons. It embeds permanently a water holding agent that ensures your eyes remain moist and comfortable throughout the day. It provides a cushion experience so no matter how many times you blink, your eyes retain the soft feeling. Acuvue 1 Day contact lenses also provide above 80% UVA protection and 97% UV B protection.
Can I Reuse 1 Day Contact Lenses?
You must discard daily disposable lenses each day at night. They are very fragile as they are made of thinner material. Disinfecting daily disposable contact lenses does not help you getting rid of germs as the material it is made from is not capable of resisting germs. Cleaning & rinsing will deteriorate the lens. Continuing to wear a damaged lens risk corneal scarring & irrevocable vision loss. Therefore, never try to stretch the life span of 1 Day contacts.
Price VS Comfort
1 Day contact lenses are sold in bigger supply. You cannot buy just 1 pair of lenses but a bulk supply of at least 15 pairs. Although, they could be slightly expensive, they are worth what you pay. They cut down the cost of purchasing lens storage cases, disinfecting solution, travel kits & other accessories required to maintain your contacts.
If comfort matters the most to you then you will find yourself falling for Acuvue Moist, otherwise we recommend you monthly and annual replacement lenses.