A typical Lolita wig is usually recognized by a base wig and clip-ins. The base is either curly or straight with clip on pony/pig tails, boasting fluff & bouncy texture.  Lolita wigs are usually found in pastel hues or warmer tones from cinnamon to coffee brown & nutty shades. Lolita wigs accentuate your personality yet keep you look natural and your style subtle. Some of the heavier Lolita styles flaunt unusual & striking shades with a spectacular gradient effect.
How to Style Lolita Wigs?
Lolita wig comes with clip on hair pieces. You can wear the base wig alone if you want to style it to fit your everyday needs. Lolita wigs are a great rescue to every bad hair day. When your hair behaves frizzy due to humid weather or when they are under reaction of chemical dyes; you can always choose to cover your rebellious hair underneath a Lolita wig.
Lolita wigs are considered natural due to the tones they carry and the style they bear. They are accentuated by braids, bangs & a hairline that is closest to your natural hairline. The best results can be achieved by styling Lolita wig as per your own facial features & requirement. If you need a cut, don't be afraid to shred it. Being hesitant cutting your hair piece is natural if you are not an expert. Yet there is nothing to freak out since you can always take it to a hair dresser.
Dressing Lolita Wigs
To tone down your synthetic Lolita wig further; dress it up! Wear your bangs in different styles everyday & treat them just the way you do your natural hair. Nothing highlights fake hair than having to wear it the way it comes packed from the manufacturer. Tie up your Lolita wig in tight narrow braids, tease the roots at crown for a pompadour or pin-curl your bangs delicately.
Complimenting Lolita Style Wigs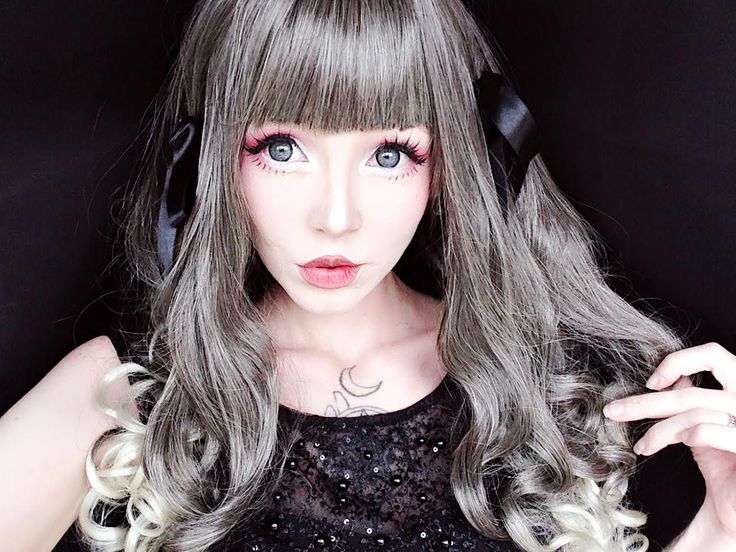 Never wear a hair wig alone if you want your wig to stay undetected. Compliment it with a beanie, a large size hair bow, or a wide brim hat. Hats also protect your synthetic hair from harm harmful UV rays that prevent fading in the fibers.
Wearing a full hair wig may be intimidating for some which can be replaced by Lolita hair extensions. Hair extensions help you add in to the length of your natural hair without faking it. The added bounce is also healthier yet natural. How do you like to style your wig?