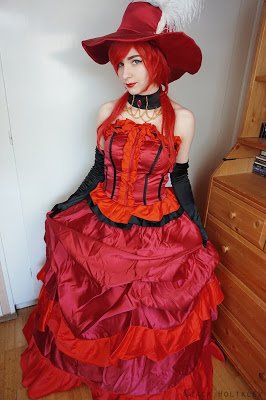 The biggest nightmare for any coser is storing cosplay costumes & preventing them from climate change. Storing problems arise when the space is over taken by craft products, left over fabrics from each cosplay project, cosplay designing accessories, little embellishments such as ribbons, diamantes & other glittery ornamentation. Organizing your storage closet, studio or room is necessary to help yourself save time than rummaging into different storage sections you occupy.
Organizing Storage Unit to Keep your Cosplay Costumes New
1.Downsizing Plays the Key Role
Organizing a unit is not possible until and unless you gather courage to downsize the random collections you rarely get to use. It is advisable to invest on factory made cosplay costumes than spending a whole lot on constructing a costume on your own. Home sewing cosplay costumes from scratch requires heavy resources & efforts. Not to mention, you will end up finding yourself stuck in a messy environment containing scrapes, big rolls of papers, cardboards & fabric cuttings etc.
Get rid of the unnecessary items you don't usually use. It is human nature to pile up on the products & keep them saving for a rainy day. Unfortunately, this habit damages the daily essentials. It also eats up several hours sifting through your closets & storage drawers finding a specific thing that you need on regular basis because of the unwanted clutter. If you can't throw the random collections, make sure you have a dedicated & separate storage to help you make some space for every day essentials in your standard storage closet that you access frequently.
2.Invest on Plastic Storage Units
While it is important to buy dedicated storage units for cosplay costumes; it is important to pay attention on inexpensive storage solutions you can easily find in your home. Plastic ice cream bins & boxes may serve great for storing cosplay accessories.
It is recommended to store cosplay costumes in plastic containers, drawers & baskets. Cardboards must be avoided since they trap moisture & may attract mildew.
Instead of placing every storage solution at different places, it is important you keep all the units together. For instance by a plastic trunk & keep all your storage baskets, containers, drawers and bins in the same trunk- at one place. This will prevent you parading your entire studio to pick a specific item for your cosplay costume the next time you need.
3.Cleaning Cosplay Costumes
It is IMPORTANT. Always clean cosplay costumes before storing them. Sweaty outfits will get worse in 6-8 months during the resting stage. Any stains or dirt will also get stubborn during the course of time. Since it requires special attention & care washing handmade cosplay costumes, we recommend you purchase readymade cosplay costumes manufactured from universal cloth. They are lightweight, easy to carry & easy to maintain.
Also Read: How to wash cosplay costumes?
Who knows you grow into a professional cosplayer in coming years? It might be just a hobby to you know but we can predict seeing your growing collection of cosplay costumes & accessories that you are going to make fortune! Start organizing your personality & your studio today for a greater aesthetic appeal & satisfaction.