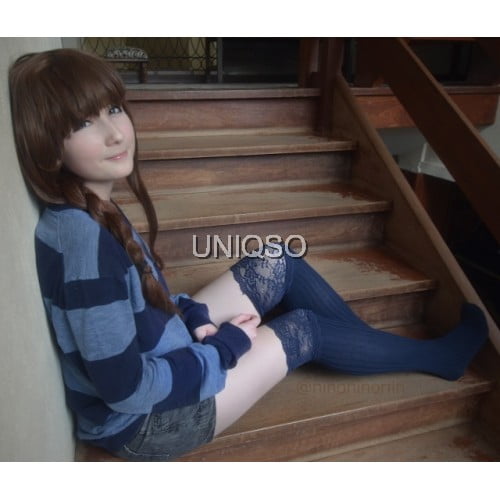 Since thigh high socks are provocative, they are perfect to build up a steamy outfit. They are practical than ankle socks and more popular in fashion than the counterpart leggings. Over the knee long socks keep you warm, compliment your legs while skimping the flabs & look fabulous on a sensually romantic match-up with your better half. The key to maintain balance with thigh high socks is to carefully layer the rest of your outfit or else otherwise you will end up being trashy.
How to Wear Thigh High socks without Looking like a School Girl
1.Choose your Shoes Wisely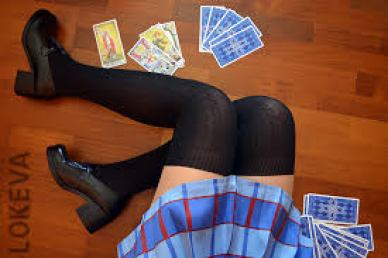 Thigh high socks fall on the chic side of the fashion. They build great daytime outfits when it is too warm to wear a jacket but too cold to go bare-legged. They provide warmth & coverage when paired with a short skirt on a sexy date out. However pairing them with wrong type of shoes will make you look like a school girl. Over the knee long socks look great with oxford heels, pumps, flat shoes & Mary Janes. Wear sheer matching stockings underneath thigh socks to dangle between revealing & unrevealing. This will turn the heat up by adding an "oomph" to your style.
2.Long Boots: The most up-to-date Look with Thigh High Socks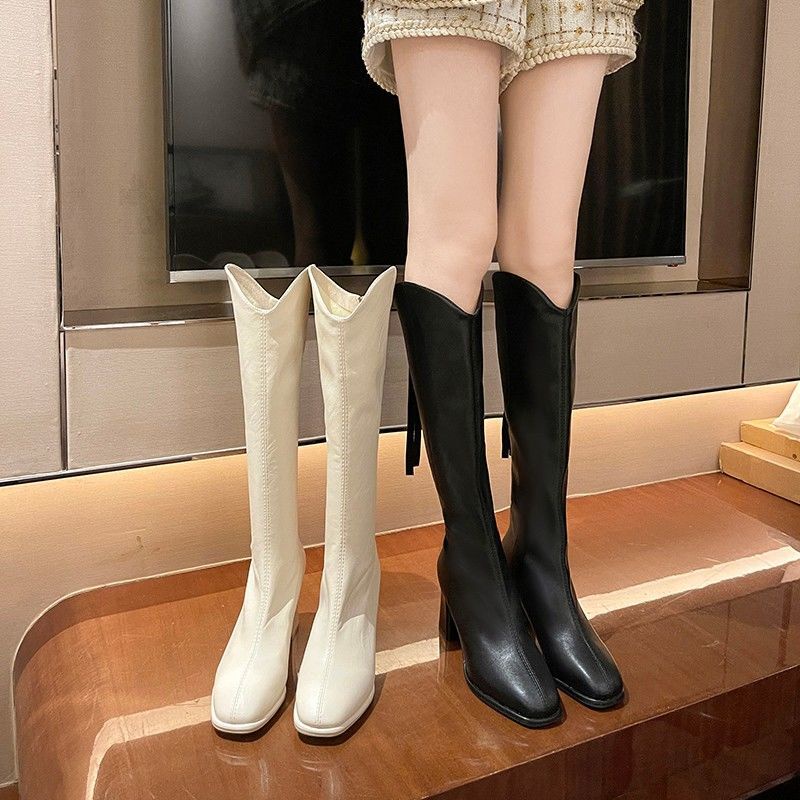 When in doubt, take long boots out. Thigh high socks look exemplary flattering with paired with long boots. Go for a flow-y & loose top/ sweater with a trendy pair of long socks to get carried away when making love.
3.Faux Thigh High Socks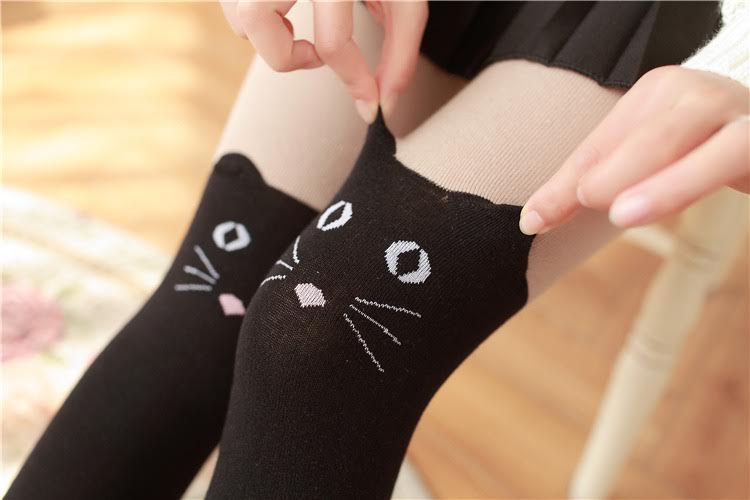 If you want to turn on the guess game with your partner yet want to express your conservative side of personality; choose faux thigh high socks. Faux long socks are half printed and half translucent. While they do cover your legs completely, the pattern is intelligent enough to flash your skin tone from underneath.
4.Wear Long Socks with Shorts or Rompers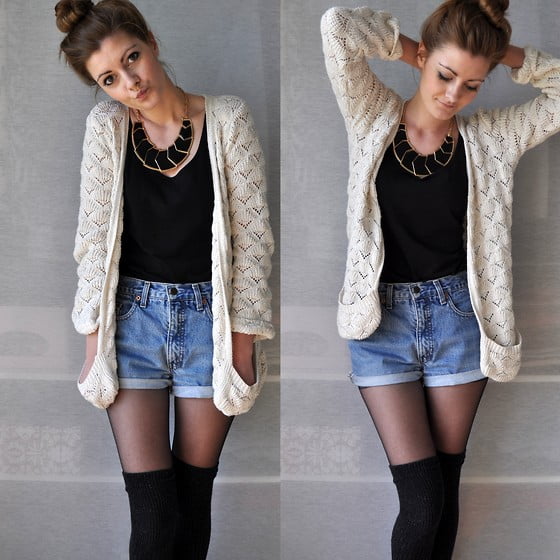 Wearing over the knee socks with shorts create a sexy attire & leave your partner in awe. Shorts & rompers are perfect for coming days. Though they may create a laid back & notably casual look, you can experiment with your Valentine outfit by playing around with the fabric, pattern & style. Pair them with structured shorts made from formal trouser fabric to get a fashion savvy, chic outfit.
Thigh high socks are easiest to experiment with. They are inexpensive but can take your style inspiration by storm on Valentine. As long as you are avoiding pencil heels with thigh high socks you are doing great job to create a modern yet moderate look for Valentine's Day.