Whether it is your first time or you have been wearing colored contact lenses for a long time now, there are still a few things to look out for when searching for the perfect color contact lens to complete your cosplay costume. Choosing the right colored contacts for cosplay that suit you is more than just about the price tag.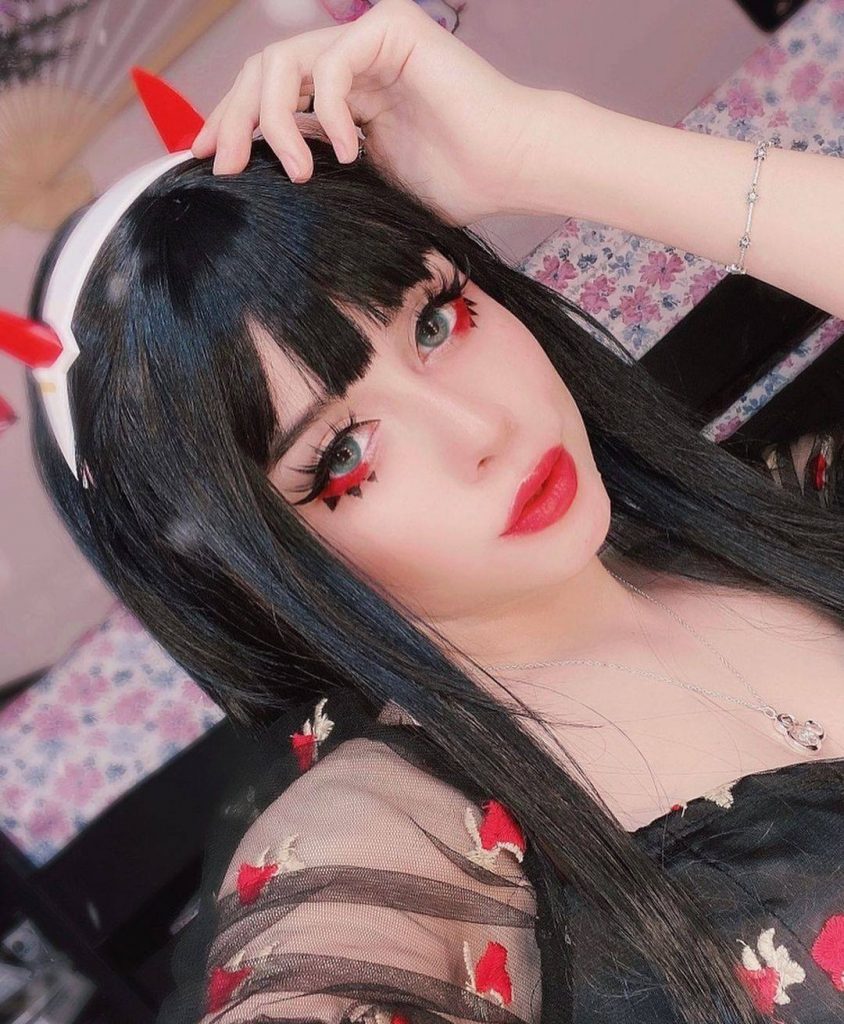 ---
Estimated reading time: 8 minutes
---
Know Your Cosplay Color Contacts
If you look through all the different types of lenses sold on online store, you will find that not only you can choose the color of your lenses, but also the different styles such as Big Eye lenses, Sclera lenses, Natural lenses, Special Effect lenses, UV lenses, and so many more! So, let's do a simple breakdown on the type of lenses usually used in cosplays so that you don't waste money buying the wrong ones.
Big Eyes Contacts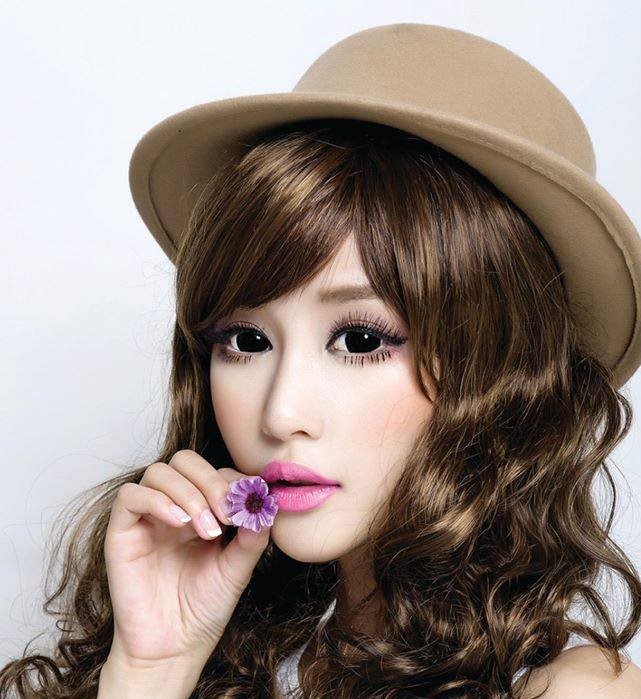 Firstly, Big Eye contacts are the most popular amongst cosplayers since most anime and game characters tend to have exaggeratedly large eyes. To emulate that, Big Eye contacts work best, especially when paired with the appropriate makeup effects. The diameter of Big Eye contacts is usually around 16mm and can either have an outer black ring (limbal ring) or not. So, if you want to cosplay a doll-like character such as Klee from Genshin Impact, you can try going for bright red Big Eye contacts to make your eyes appear larger.
Sclera Contacts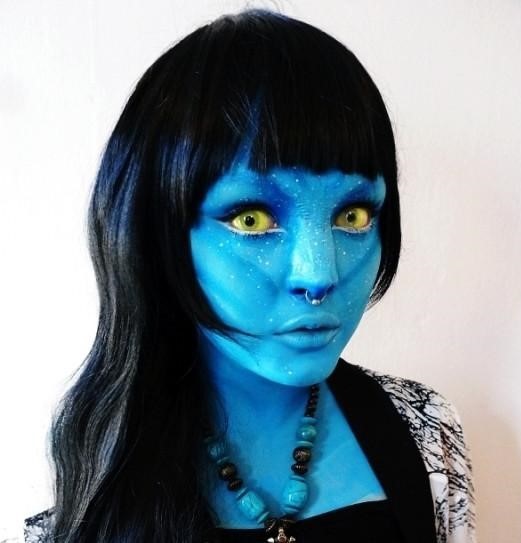 As for Sclera lenses, these contacts cover even the white part of your eyes, so wearing this type of contacts can be a little tricky. You need to practice wearing it, and wear it for shorter hours to ensure you don't injure your eyes if you are a rookie in this. Characters such as Kaneki Ken from Tokyo Ghoul and Madara Uchiha's Rinnegan from Naruto have special effect eyes that need the use of Sclera contacts.
Natural/ Special Effects/ UV Contacts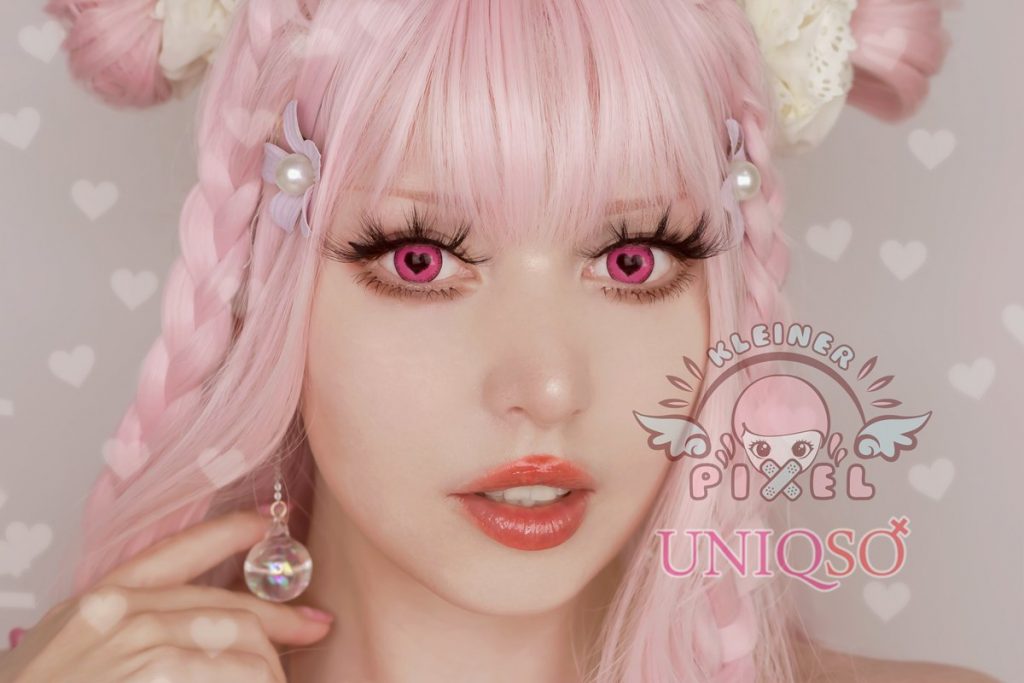 The other lenses are as the names suggest: Natural contacts don't stand out too much and look so natural that they can even be worn on a daily basis; Special Effect contacts are lenses with patterns on them, while UV contacts glow under blacklight. There are many types so don't be afraid to browse as much as you like before buying them.
Prescription Cosplay Contacts or not?
If you have to wear spectacles on a daily basis, you need to get contact lenses with prescription. This would mean you are either myopic (short-sighted), or hyperopia (long-sighted). Thanks to the revolution of contact lenses, you can now cosplay any character you like without having to wear the bulky glasses.
However, not all colors or styles are available with prescription, so you need to check with the seller first. Some sellers would require you to pre-order colored prescription lenses so make sure to always plan ahead and have your prescription details in hand to ensure quick delivery.
---
Read More: How to Read A Colored Contact Lens Prescription?
---
Another thing to take note of is that the prescription details for your glasses are not the same as contact lenses so do check with your optometrist for the right parameters before purchasing your lenses to avoid buying the wrong prescription lenses.
If you don't need prescription contact lenses, then the world is your playground! You can explore with any color, pattern or style of lenses without having to worry whether your lens power is in stock or not.
Decide the Disposable Period
When it comes to buying colored lenses online for your cosplay, the disposable period you choose would depend on two things – your cosplay plans, and your budget. Generally, daily lenses are more expensive if you are planning to wear it a few times since you would need to buy more than 1 pair. A 12-month disposable period is more cost-effective albeit a higher cost at the beginning if you are planning to wear it in the long term.
In short, to decide which disposable period is right for you, you first need to check your cosplay plans. For example, if you're planning to cosplay Gojo Satoru of Jujutsu Kaisen and later cosplaying Yato from Noragami, you can get the same light blue cosplay contact lens that has a 12-month disposable period. This way, you can save on having to buy 2 different lenses at different times.
Experience level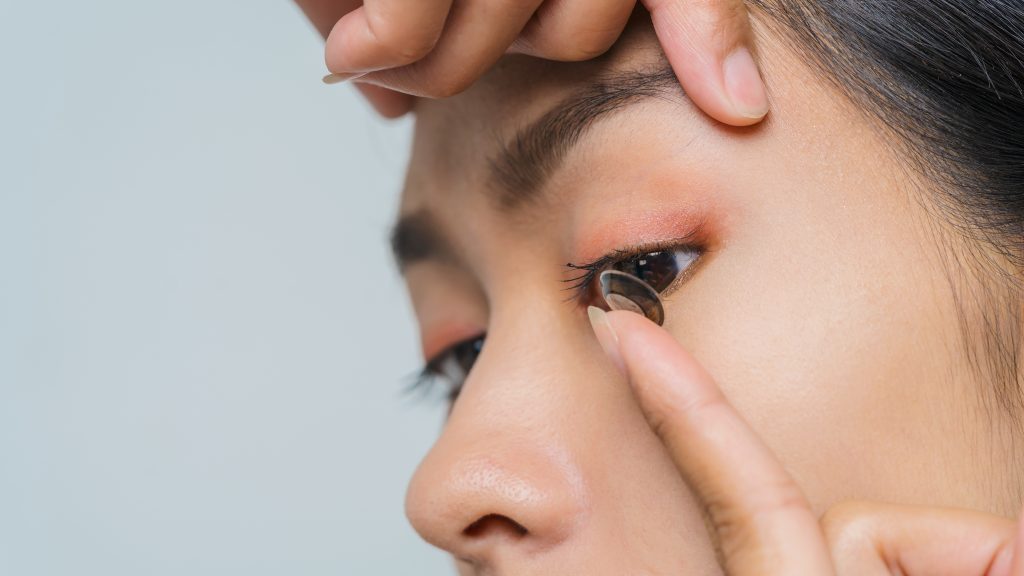 If you are adept at wearing regular contact lenses, then technically, wearing colored contact lenses would not pose an issue for you. However, putting on special contact lenses such as Sclera lenses, Mini Sclera lenses, and wearing contact lenses that partially blurs your vision would need a little more experience. For example, the cosplay lenses for Nezuko Kamado's Demon Form covers your vision, so putting it on is a little more troublesome. Lenses that offer only partial vision are usually used for photoshoots as walking around can be quite a risky feat.
Moving on to Sclera and Mini Sclera lenses, these lenses require a higher experience level as putting on these types of lenses that cover most of your pupil isn't easy. If you're a beginner in contact lens wearing, then you need to possibly spend more time to practice wearing it without damaging your eyes or the lenses.
If you are a total newbie in wearing contact lenses, then you should go for regular-sized colored cosplay lenses. Once you are adept at it, then you can try for something a little more challenging to expand your selection of cosplay characters.
Order Cosplay Contacts From a Trusted Source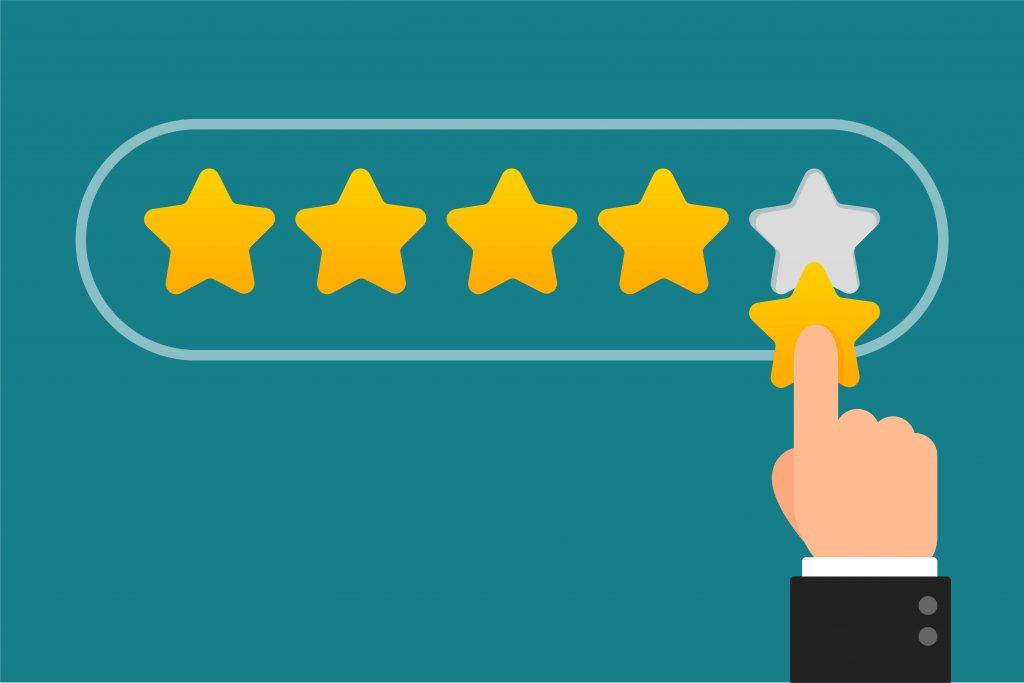 There are all sorts of colored cosplay contact lens sellers online, with products ranging from budget lenses to popular brands. You might have a tight budget when it comes to planning your cosplay, however, you should not skimp on good quality contact lenses. Buy from a trusted source to ensure you are getting good quality lenses that will not damage your eyes. You should also check for recommendations and read reviews of other buyers to gauge whether the seller is reputable or not, as well as the quality of the lenses they are offering. Don't ever compromise on something as important as your eyes – it is better to cut corners on other parts of your costume than to damage your eyes and result in visual impairment.
Are you ready to have some fun shopping for best colored contact lenses for your next cosplay? Head over to UNIQSO for our huge collections. UNIQSO stocks thousands of quality colored contact lenses from multiple brands at affordable prices and amazing offers. Shop with confidence as our colored contact lenses are CE certified and ISO approved.
---
Read More: