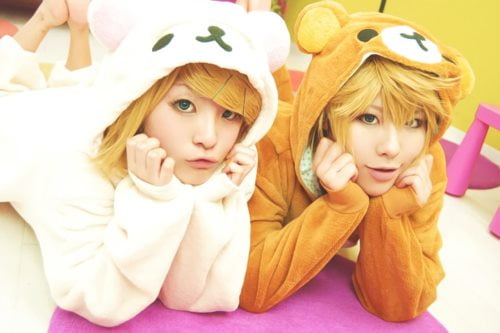 Valentine's Day is the best excuse to wear a cute outfit. Adult Kigurumi aka onesies are warm & comfortable that provide the ultimate snug. Originated from Japan, fleece Kigurumi is now a global viral trend. They make the stylish street wear & also are considered one of the best sleep-wear. Since Kigurumi PJs are unisex; they can be flaunted by both men and women alike. What else can be sexier than wearing matching PJs while you two hit the town & enjoy licking each other's ice cream cone?
Why Wear Couple Kigurumi on Valentine?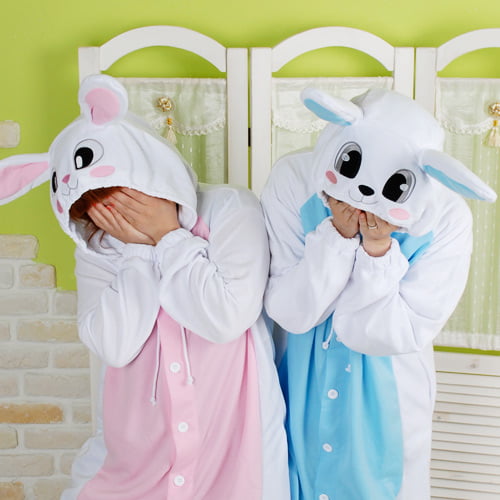 If you two are an informal couple who admire adorable outfits then couple PJs are for you. First and foremost they are unavoidable on a cold day outside thus more people have now begun wearing Kigurumi PJs. Couple Kigurumi PJs are the emblem of love & romance. Putting on a matching outfit on Valentine will announce before the world that you two are the soul mates destined to mate on the lovers' date.
Wearing Kigurumi on Valentine is beneficial from many aspects. The blazing romance that these loose pajamas are capable of sparking is often underestimated. Put on one & judge yourself how wild these onesies can turn your partner out of a sudden. Fleece Kigu PJs are pleasant to touch. We bet your partner will turn hot as you fling your hands over her body. Get yourself a size larger and it can surely accommodate your partner too, while you make love under sheets in the bed.
Kigurumi adult onesie is a jumpsuit that went to the zoo. Bearing crazy yet cute animal designs & cartoon characters, these matching PJs create the best environment to express your love. If you are too shy to make an approach; ask for her hand on the cupid day. Take her to a date, wear a cute onesie & let her unwrap her surprise gift box containing the matching kigurumi jumpsuit for her. Roses & chocolates are too mainstream but don't forget to add a ring. This will help your girlfriend make the best guess! No matter what your style is, we believe there is a Kigu for you or two or may be three & more.