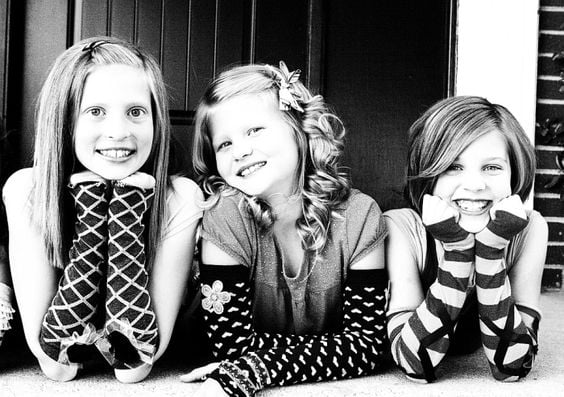 Women's knee high socks are warm, stylish & comfortable. They are perfect leg warmers hence are considered a necessary staple in your wardrobe. Knee high socks help you build layered clothing so they are worn up to the point they either get holes or become orphaned. Fortunately, you can up cycle your mismatched knee high socks & create several different household accessories & crafts to do justice with the longevity.
8 Household Items created with Old Knee High Socks
Super Broom: Simply slip an orphaned knee high sock over the broom and be surprised with what gets swept away. Perfect to keep your flooring neat from lint & dust. Recommended for houses with pets.
Clean Walls: If you are a cleanliness freak, you will love dusting your walls with old cotton knee high socks. Wrap the sweeper's surface with an old sock and swipe it over walls effortlessly to remove spider webs.
Bean Bags/ Pillow Stuffing: Collect all the old, mismatched & orphaned socks to create bean bags. Why spend hundreds of dollars buying a store made bean bag when you can create your own at the fraction of a cost? These homemade socks stuffing bags and pillows are soft & lightweight.
Deodorizers: Fill old knee high socks with pleasant smelling herbs & add a box of baking soda. Hang it below sinks, under cabinets & storage places. These herbal home deodorizers will last you 3 months.
Plant Cozies: This is for gardeners and home planters. Mix & match colorful knee high socks & snip off the bottom of the socks. Slip these socks over jars, bottles, and pots. Grow your favorite kitchen herbs and have these pots decorated in your kitchen window.
Rag Rug: Nylon high socks make beautiful rag rugs. Cut thin strips out of old knee socks and braid them together to make rugs
Fingerless Gloves: Knee socks can be up cycled into finger-less gloves. Cut off the heels and sew 3 small Vs to convert them into finger less gloves
Toddlers Leggings: Women's old knee high socks that are still wearable can be turned into toddler's leggings.
Old knee high socks may seem like a panacea of house hold accessories. How do you utilize socks that have lost the mate but are still as good as new?