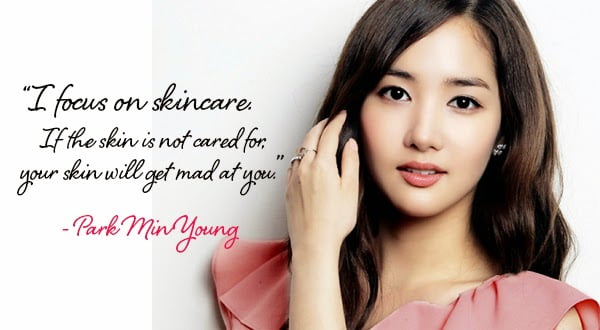 It is a ritual to stop counting calories on the annual family feast. This should however be no excuse to carry dull, lack-lustrous & stressed skin for the next couple of months. Excessive intake of salty food, dairy products & sweets cause inflammation & acne due to water retention. Instead of wasting the rest of holiday season laying in your couch; better take some time out for post-thanksgiving beauty care with Korean skin care products. Korean skin care regimen vows to rejuvenate your skin, completely wiping off the after-effects of Thanksgiving feast by deep cleansing & nourishment.
1.Dull & Lack-Lustrous Skin- Salty & Savory Food
Intake of saucy & salty food causes puffiness particularly around eyes. Yeah, Turkey & savory stuffing is the culprit. You don't want to miss on the feast but you definitely can take initiatives to help your skin battle through the tough time, bloating has caused you. Using Guerisson 9 Complex cream restores skin's natural glow by moisturizing the cells through deep penetration. The soft, nourishing buttery texture forms a thin layer that acts as a barrier from harmful environmental factors. It brightens skin & lifts it for age repellent look. Applying this cream daily as last step of your Korean skin care regime will help make your skin look fresh & youthful once again in no time.
2.Pimple & Acne- Carbohydrates & Dairy Products
Excessively consuming dairy products & high carb diet causes acne & pimples. Pimples are often stubborn since they multiply horribly. Freaking out won't do you any good the next morning when you wake up with a dozen of acne marks. We recommend using Cloud9 Blanc De Whitening Korean skin care cream. It is known to relieve irritated skin due to the famous soothing ingredients it contains. The botanical ingredients ensure that your skin in adequately hydrated. Regular usage of Cloud9 will inhibit melanin production that leads to fairer & translucent skin texture.
3.Wrinkles – Alcohol
Thanksgiving is an open invitation to mindless intake of wine. Several shots of alcohol leaves you dehydrated that makes wrinkles & fine lines more apparent. To fight through the hangover, we recommend applying Celebrity Snail Extract Moisturizing gel mask. Applying the thin film for 10 minutes will help fading the crow's feet & laugh marks. Snail extract provides deep nourishment & healthy dose of moisture that fills in fine lines. Snail extract is known worldwide to have significantly minimize signs of ageing.
Korean skin care products ensure permanent benefits that bring long lasting youthful results. Due to being organically sourced, Korean skin care products carry minimal risks & are proved to be effective on all skin types. Therefore, don't regret if you couldn't control portions at the festive feast; we have you covered!