Prescription colored contacts are more expensive, but why? It simply refers to colored contact that comes with prescription. Colored contact lenses are tinted contact lenses that change the way your eyes look. They are sometimes called costume or decorative lenses because they give your eyes a different color and appearance. Besides that, they also change the shape and size of your iris.
You need to consult a certified optometrist to get an up-to-date prescription before you can purchase your colored contact lens. The benefit of having an updated prescription is that you can purchase your colored contact lenses online. However, the prescription for a pair of glasses is different from the prescription for contact lenses. Therefore, make sure you get the right prescription for your colored contact lens.
---
Estimated reading time: 6 minutes
---
Why is Prescription Colored Contacts More Expensive?
Prescription colored contacts are medical devices with vision-correcting purpose. One of the reasons they are more expensive, is that each lens is custom made to fit different prescription needs. Meanwhile, the tints on the contact lenses have different functions and can be categorized into three types in general: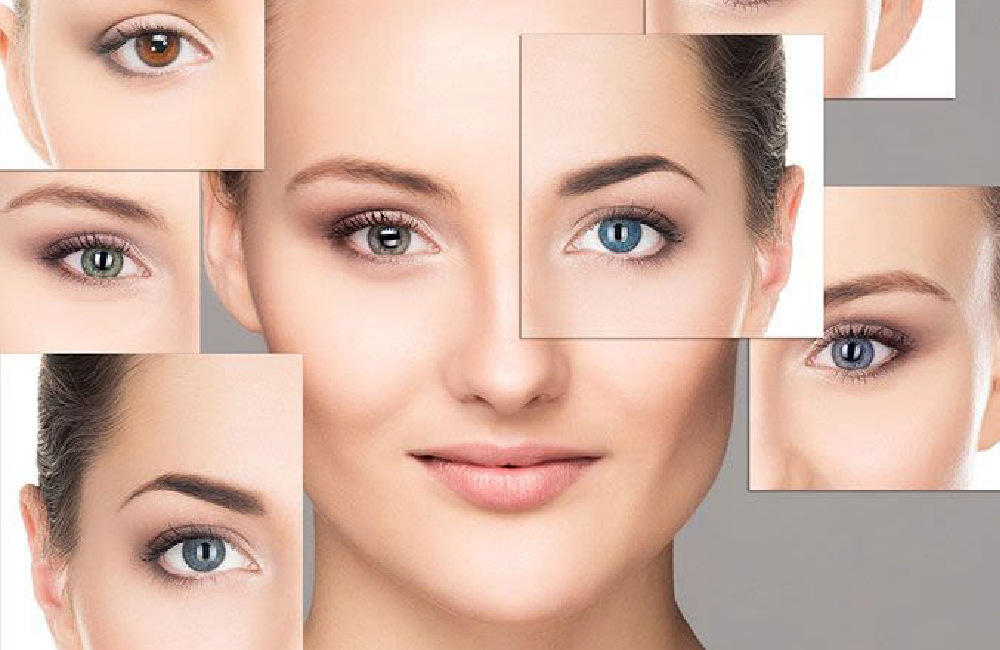 Opaque – Contact lenses with an opaque tint are non-transparent. They change the color of the eyes when you wear them.
Visibility – Visibility tint has a very faint tint of green or blue applied to the contacts. The purpose of this tint is to help you spot your contact lenses easily, especially when you accidentally dropped them.
Enhancement – Contact lenses with enhancement tint will enhance the natural color of your eyes. The tint is darker but non-opaque.
Prescription colored contacts also come in different sizes. It is important to choose the right fit for your eyes in order to ensure both the comfort and health of your eyes. Maintain good vision and achieve the desired look with the most suitable colored contacts. The correct fit prevents the lenses from sliding out of place during use.
It is reasonable to see higher price tag for a pair of prescription colored contacts if you consider all the factors discussed above.
The Cost Factors of Prescription Colored Contacts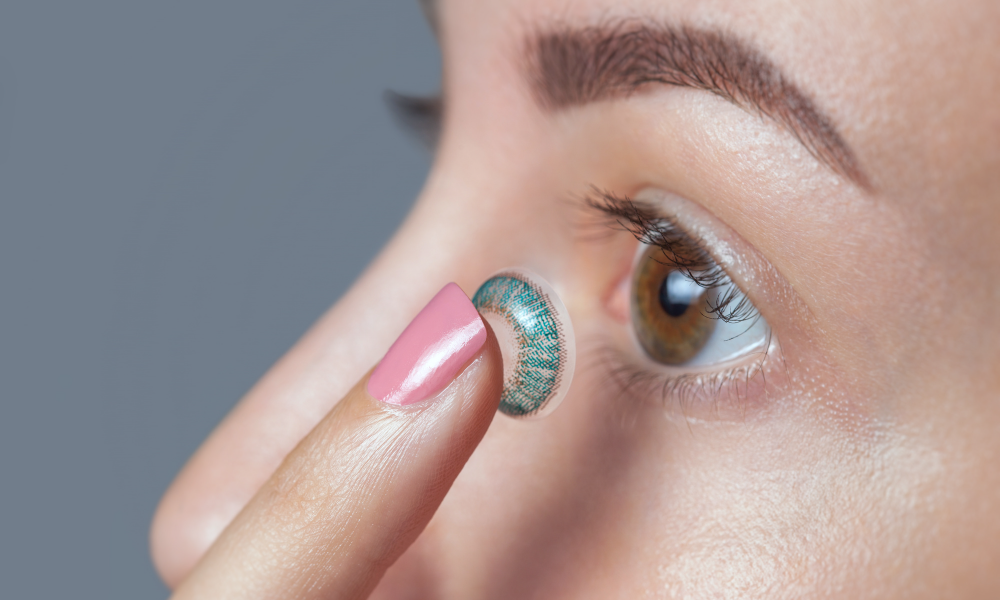 There are several factors that make up the cost of your contacts. These factors caused the prescription colored contacts to be more expensive.
Disposable Period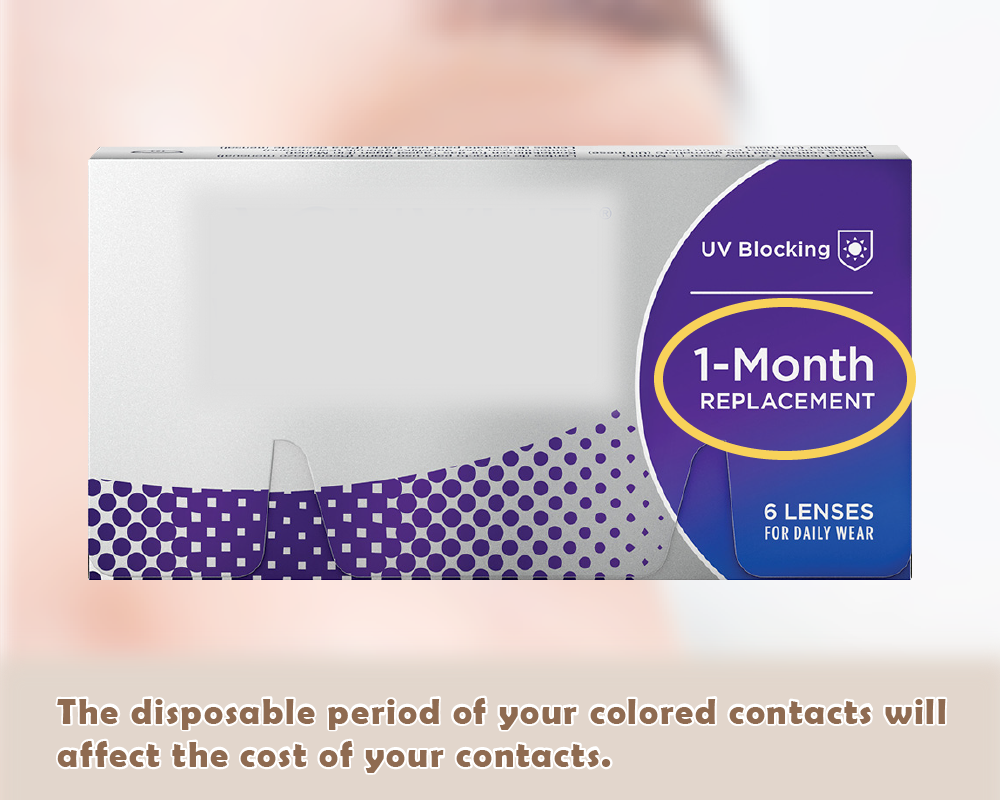 The disposable period of your colored contacts will affect the cost of your contacts. A monthly disposable colored contact lens will cost slightly lower than a daily disposable colored contact lens.
Special Prescription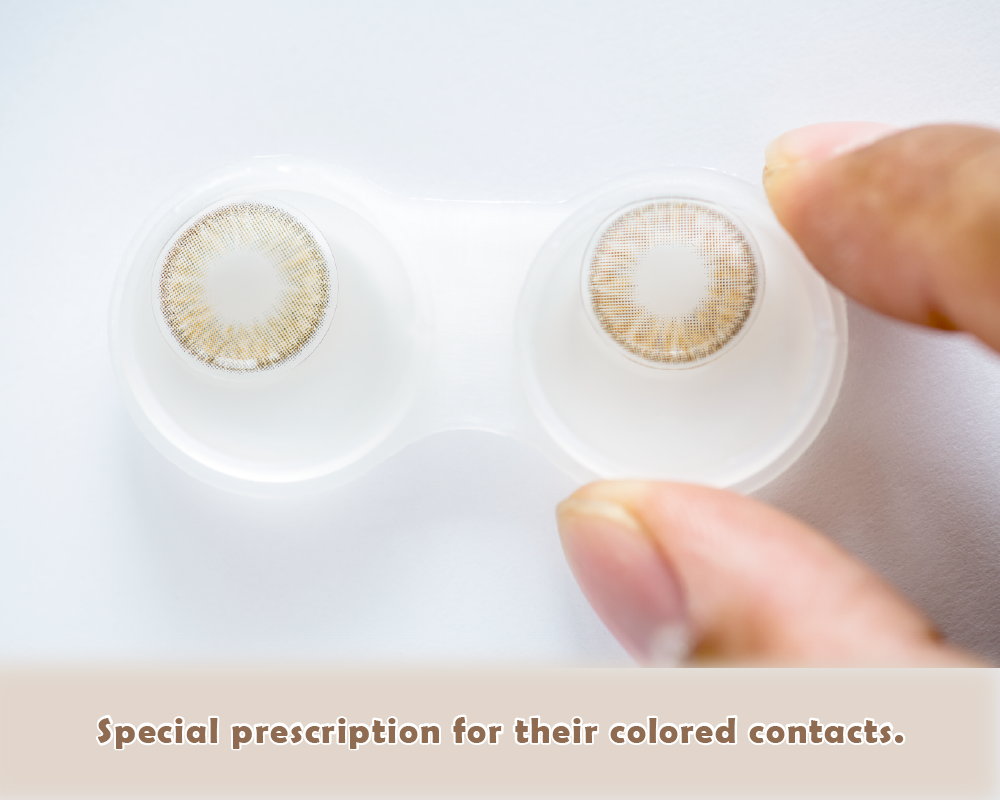 There are people who needs special prescription for their colored contacts. For example, contacts with bifocals. This will cost more compared to the standard contacts for common refractive errors. Lens for astigmatism is also more costly.
Brand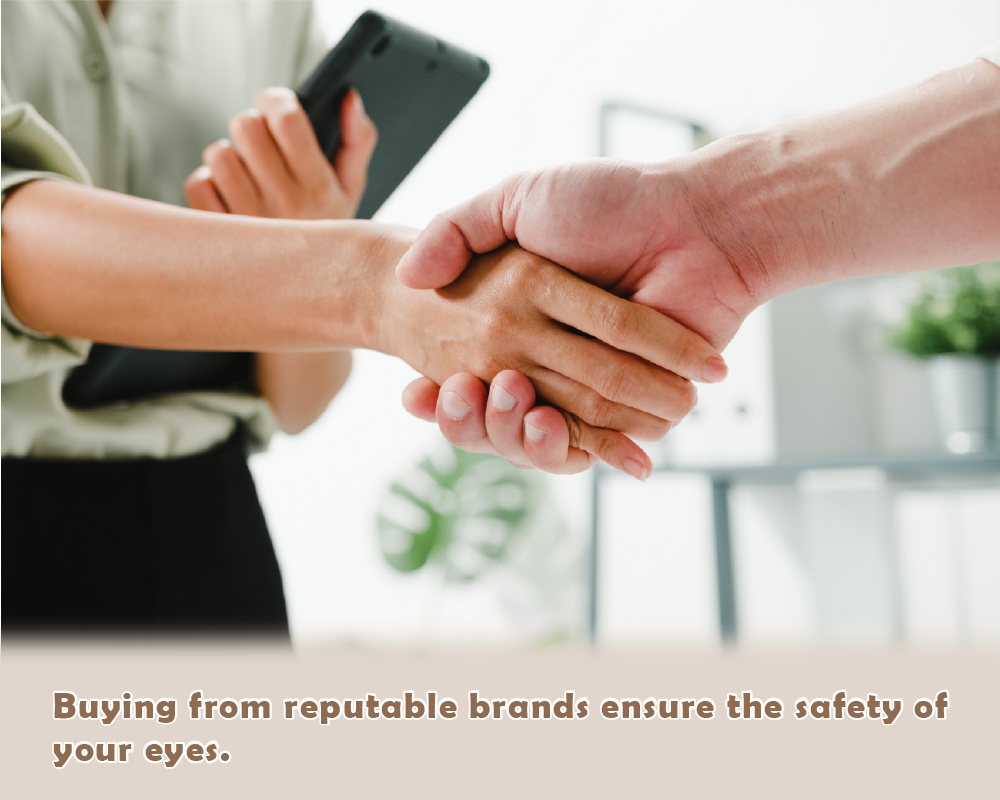 Different manufacturer and raw ingredients used to make the colored contact lenses will affect the cost of the lenses. Buying from reputable brands may be more expensive but they ensure the safety of your eyes with quality contact lenses that have proper certification.
Size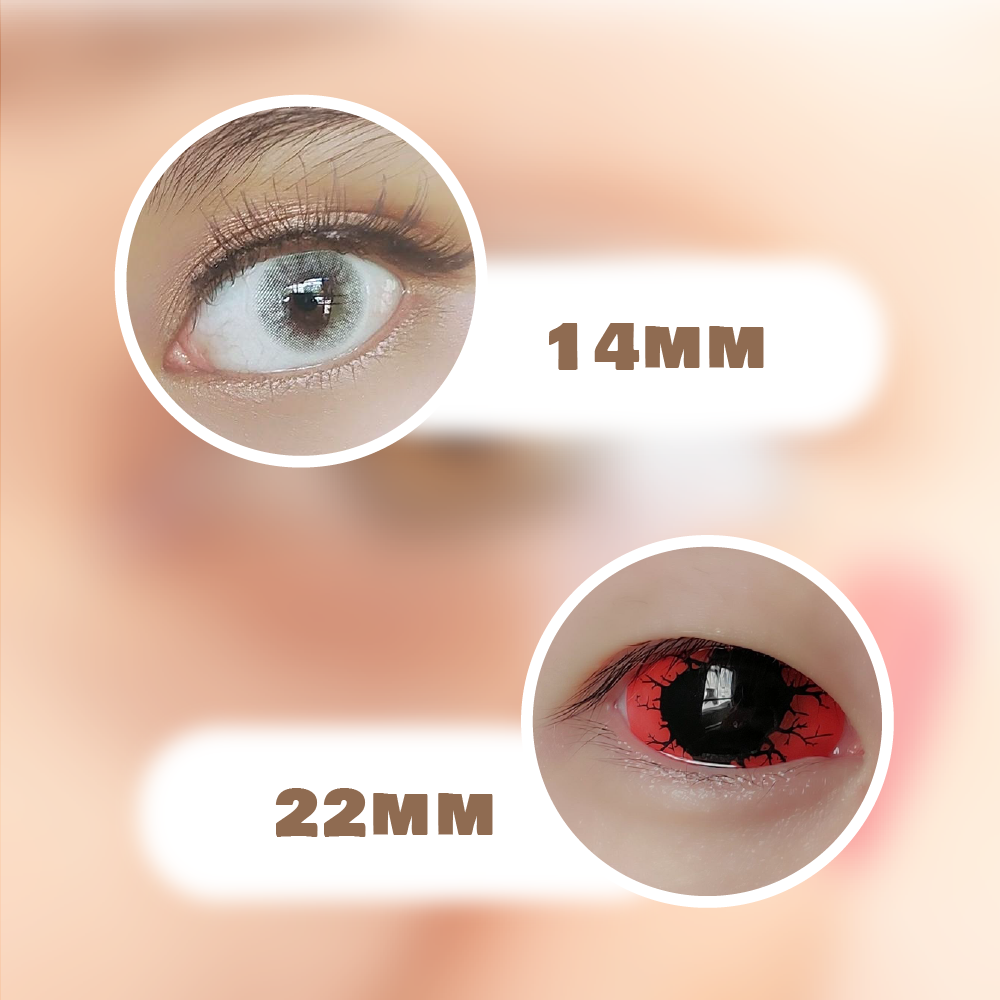 Colored contact lenses also comes in different sizes for different needs. The normal diameter of a colored contact lens is 14mm, about the size of our iris. Circle lens on the other hand ranges from 15mm – 16mm . Circle lens will make your eyes appeared bigger and doll-like. Then there is sclera lens which covers the white part of your eyes. They are larger in sizes (from 22mm to 24mm).
Special Effects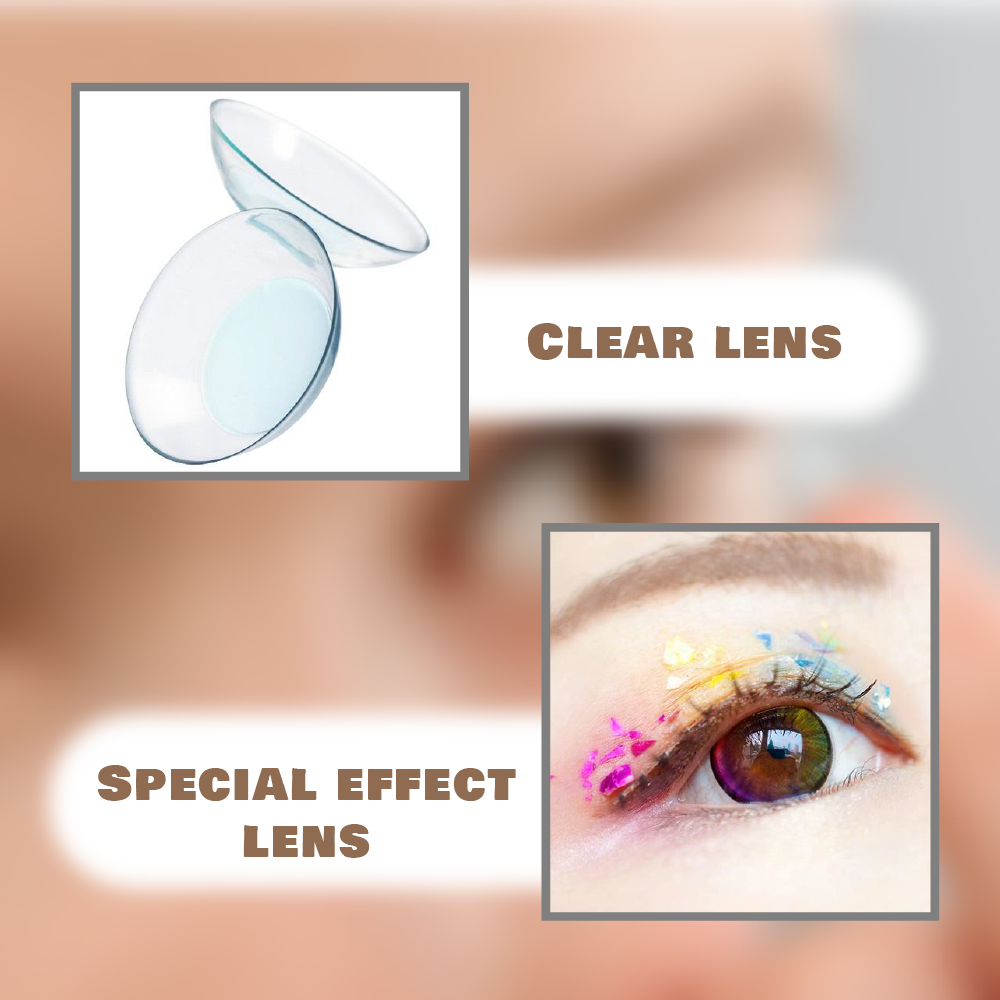 Colored contact lenses that offer special effects such as Halloween contacts and lens for cosplay themed after film, book, anime or video games.
In general, prescription colored contacts lenses are 75% more expensive than prescription clear contacts. This is because manufacturers use color pigmentation to create the effects that accentuate your eye color. However, do not go for cheap lenses and compromise the quality of your colored contacts. In the long run, it is utmost important to take care of the health of your eye. Damaging your peepers may in turn cost you more money and even your vision.
Hygiene, Care & Maintenance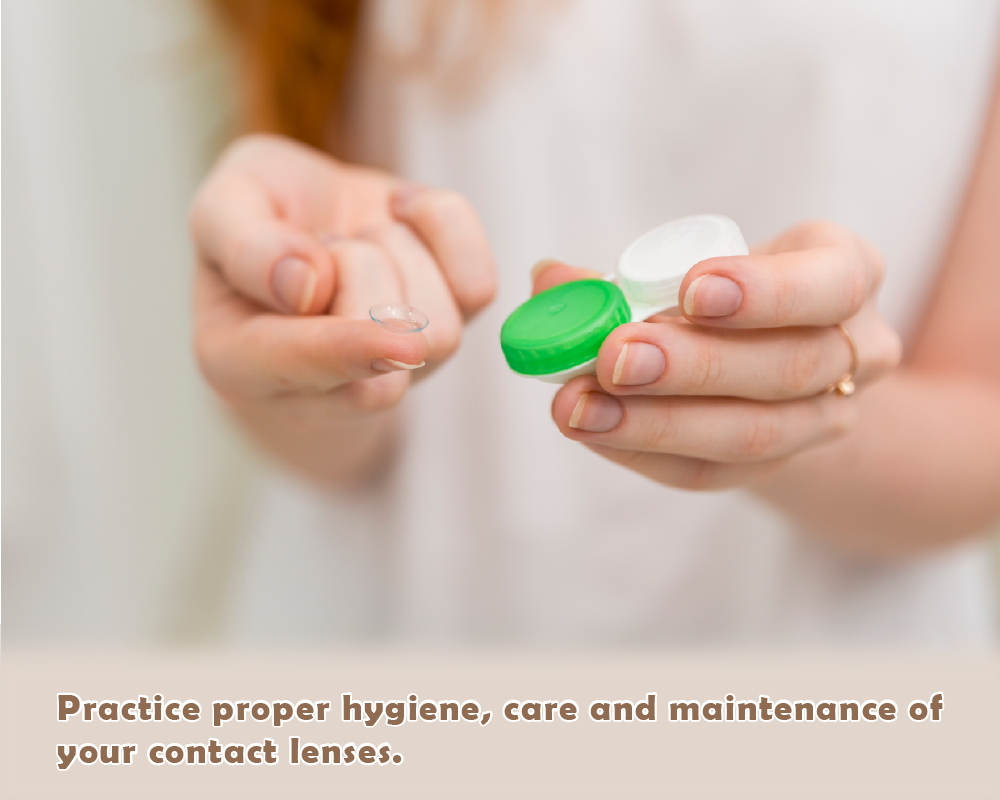 The revolution of contact lens has offered tremendous convenience for people with vision impairment. Gone are the days when contact lenses are boring and bland. Today, there are a world of colored contact lenses to enhance our looks and create different effects for different occasions. Regardless of whether the colored contacts are more expensive or not, practicing proper hygiene, care and maintenance of your contact lenses are the fundamental steps to ensure a comfortable, enjoyable and safe experience when wearing any kind of contact lenses. Read more on the Dos and Don'ts to ensure your eye health while wearing colored contact lens.
Conclusion
Last but not the least, purchase from reputable online retailers if you are buying online. Uniqso curates some of the largest collection of colored contact lens including contacts for special occasions, as well as prescription and non-prescription lens. Besides that, the store offers promotions and special deals all year round, making colored contact lenses affordable without compromising quality. Shop for your desired colored contact lenses here.
---
Read More: