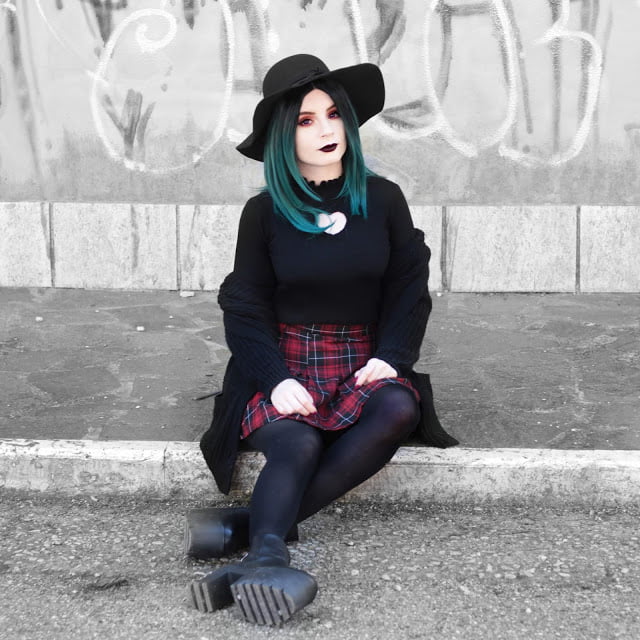 We all love wearing socks especially when winter dawns upon us. Your regular ankle socks are replaced by thigh high socks or knee highs since they keep you warmer besides providing a decent cushioning. With thigh high socks you can create a new outfit every day. Layer it up with suede boots to add a class to your outfit or wear it with a skirt- thigh high socks carry the potential. Despite being the staple garment of every winter closet, women find thigh high socks somewhat uncomfortable. Below are some tips to wearing your thigh high socks like a chic.
Avoid Muffin Top with Thigh High Socks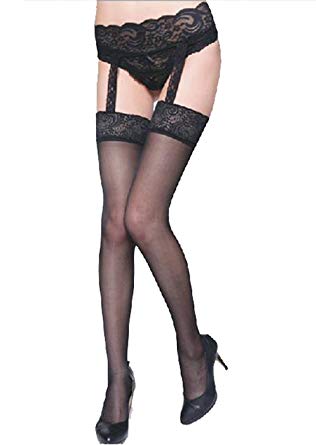 Hold Ups vs Garter Belts
The biggest problem with ordinary store bought thigh high socks is how they create a muffin top look. You don't have to have petite model legs to don a sexy pair of your stockings. We all have cellulite and is nothing to be ashamed of. Thigh high socks are available in two varieties i.e. "stay ups or hold ups" and "with garter belts". You can get yourself garter belts particularly for a date night out in the club or when you are reading to set things on fire in bed. Garter belts feature lacy top tied around your mid-section with 4-6 straps that are clipped on to the hem of thigh highs.
Unfortunately, some women do not find garter belts functional in any setting other than the bedroom. Moreover, garter belt show up or cause bumps when you are wearing sheer clothing or a dress that romantically snugs your silhouette. They work best underneath structured clothing & loose dresses.
Thigh high socks that stay up on their own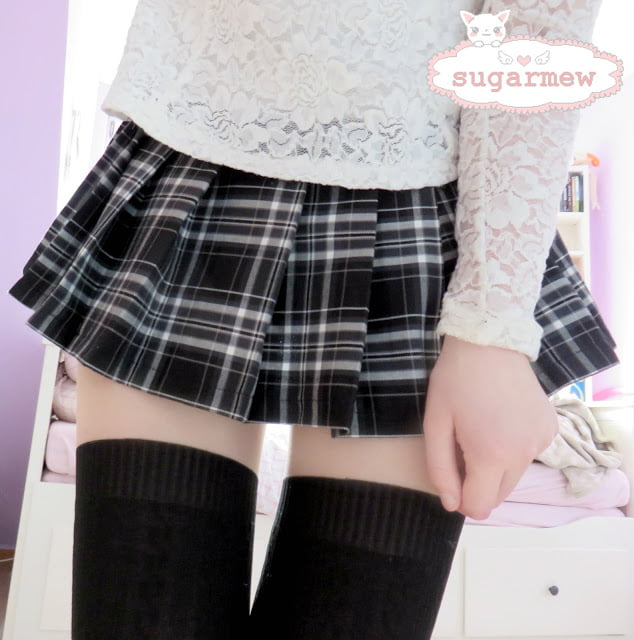 If garter belts are not your thing, get thigh high socks with a wide band or silicone adhesive. These stocking will stay put on their own and that too without any muffin top look. If the welt feels tight on your thighs it is probably because of the narrow band/cuff. They will dig in and create an unsightly muffin top. Avoid wearing mini dresses with thigh high socks instead layer it up with long boots and dresses. Thigh high socks can also be worn under regular tights to create insulation in winter.
Use Baby Powder
If your thigh highs keep rolling down at the most inappropriate moments, we suggest you to avoid wearing any body lotion. Instead dust a little of the baby powder on your legs. This way silicone adhesive will adhere to your legs strongly. The drier your skin the better.
Wear Faux Thigh High Socks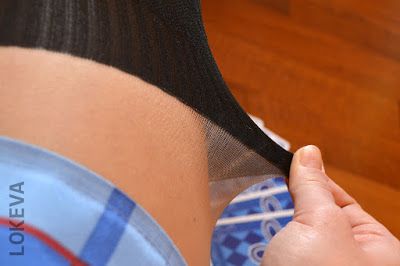 If you can put up with pantyhose stockings, faux thigh highs are for you. Unlike socks they do not fall down or dig into your flesh. They cover your legs from waist to toe and feature a design that make them appear like thigh high socks.
Thigh highs are always preferred over grand ma panty hose and tights. Probably because they are more airy, breezy & light weight. Unlike tights or panty hose they do not have a crotch that stinks over time. With advancement in fabric technologies, manufacturers are now able to deliver stockings that are high quality and flattering for just any type of the body. All you need to do is to play around with different type of fabrics and look what works best for you. Fret not, thigh highs are not supposed to cost you a fortune. Check out our hot selection of women socks here