We want to thank the beauty gods up above for creating magnetic eyelashes. Now, there's no need to sit for hours at the beauty salon to get lash extensions done. Why? Because magnetic eyelashes can do the trick within minutes. Well, you must be wondering – are magnetic eyelashes safe and how do magnetic eyelashes work. There's only one way to find out, read on!
---
Estimated reading time: 6 minutes
---
How Do Magnetic Eyelashes Work?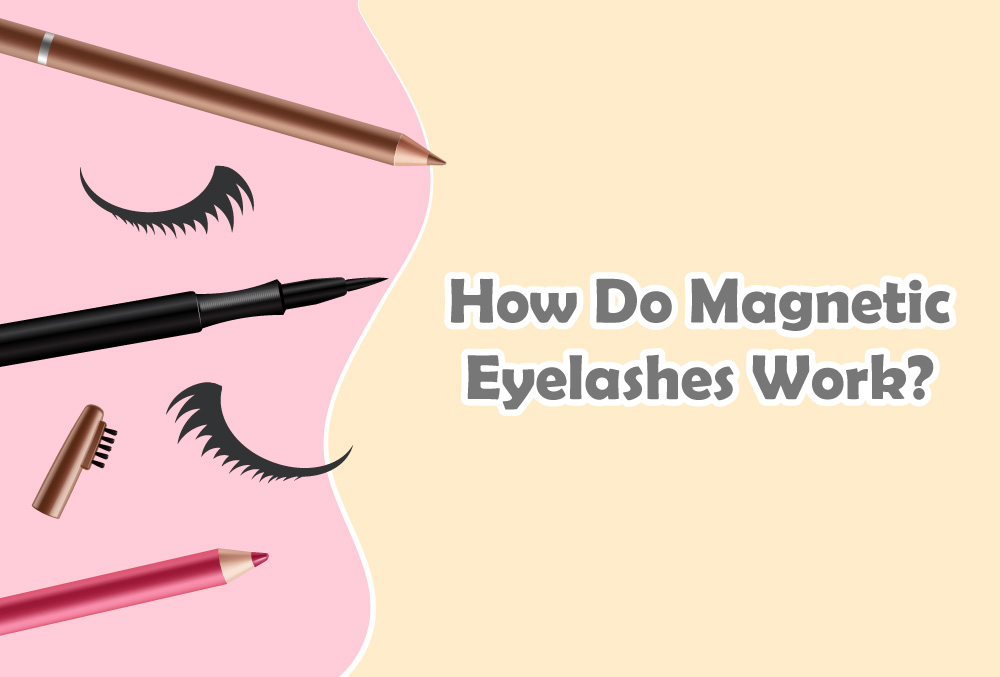 Magnetic eyelashes are very straightforward – just apply the given magnetic eyeliner and pop on the magnetic eyelashes along the lash line. Once applied, adjust the eyelash accordingly on the upper lash line and it will naturally fit like a glove, thanks to its magnetic properties. Magnetic eyelashes are built with invisible magnets too that lock tightly with the magnetic eyeliner. Does this answer the 'are magnetic eyelashes safe' question? We hope it did.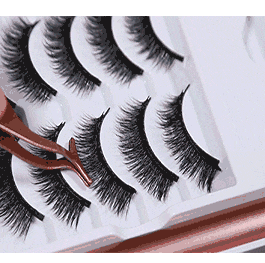 As a finishing touch, you can slap on some mascara in order to give it extra grip. Mascara can also blend your natural lashes with the magnetic ones, giving it a unified image. However, it may differ from brand to brand.
Beauty gurus would usually recommend to trim the magnetic eyelashes according to the length of your natural eyelashes before putting them on. This way, it won't be very obvious that you're donning falsies and it won't give you an undesired over dramatic look. It looks more realistic too when the length is at a perfect dimension. In addition to that, the magnetic eyelashes and eyeliner can stay on for approximately 10 hours. That's practically an entire day of looking fabulous!
Magnetic Eyelashes Are Safe, You Say?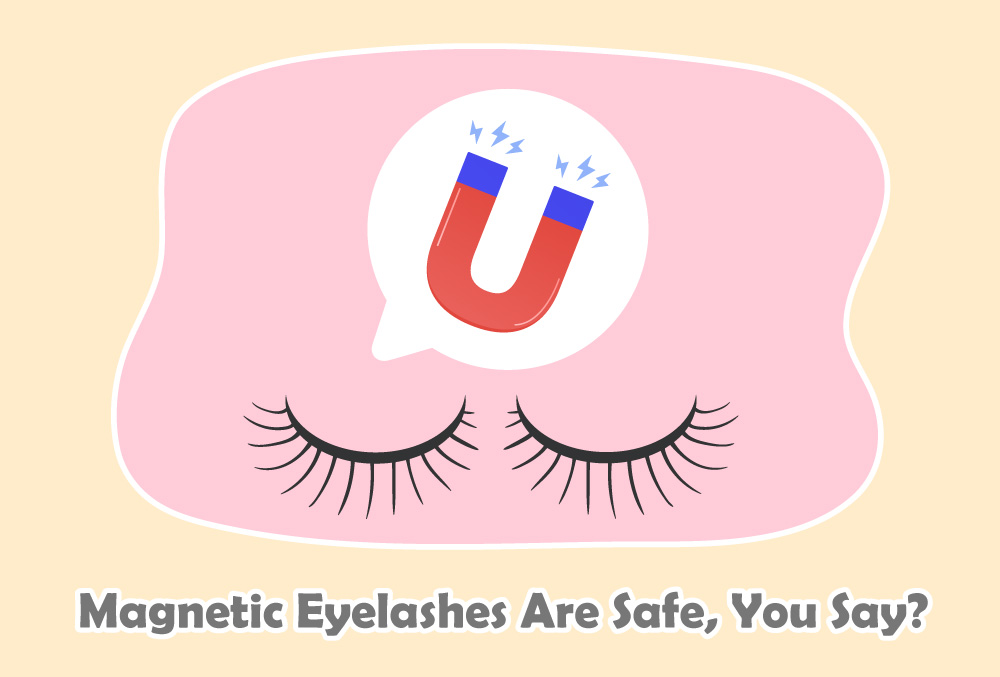 Yup, they are! In fact, they're way safer than other types of false eyelashes that use possibly harmful glue. However, we're not giving 100% guarantee because any foreign object applied around the eyes can be dangerous if not used correctly, or if your skin and eyes are sensitive to a particular product or brand.
If you have any other concerns about how are magnetic eyelashes safe, here are some FAQs that'll help clear the air.
1. What are Magnetic Eyelashes Made Of?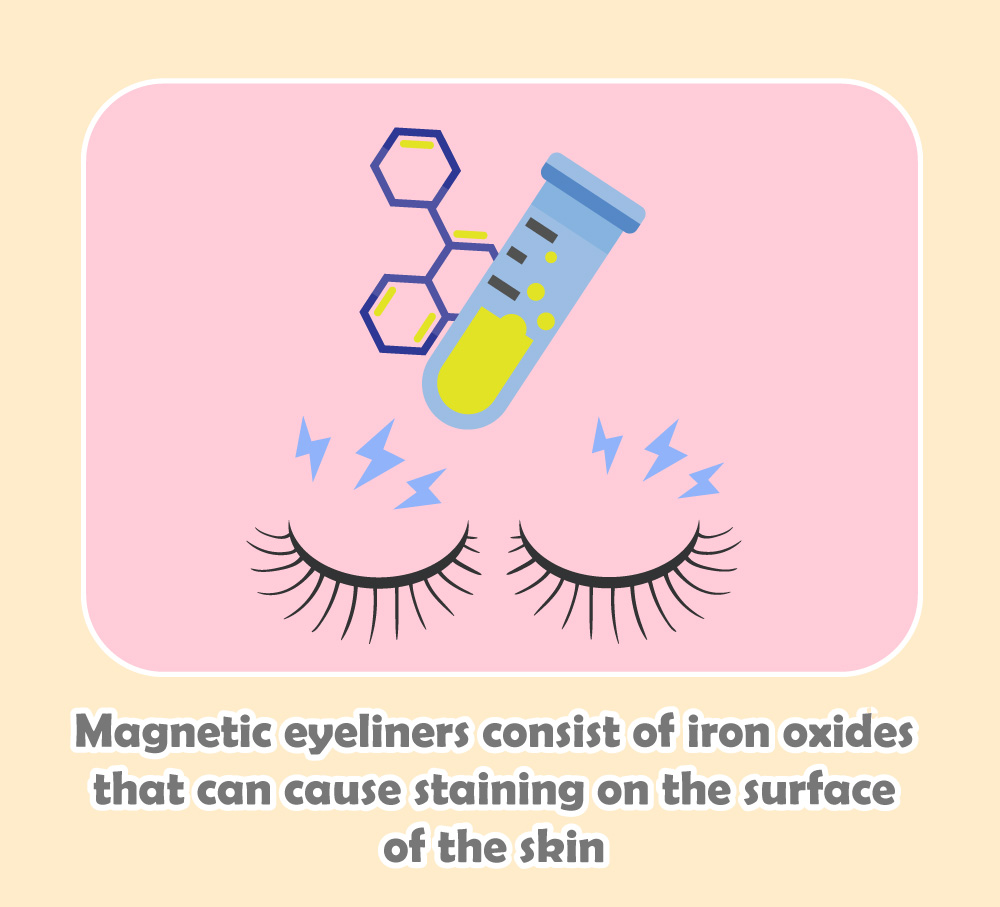 Most magnetic eyeliners consist of iron oxides. Iron oxides are a type of mineral deposits that can cause staining on the surface of the skin. This is another point that that answers the 'are magnetic eyelashes safe' enquiry. Most make-up products such as eye shadows and eyeliners are made of this chemical and it's regulated by the FDA. The iron oxide used in most magnetic eyeliners is synthetic and it doesn't contain ferrous or ferric oxides.
2. Are You Sure It's OK to Apply Foreign Objects Near or On the Eyelids?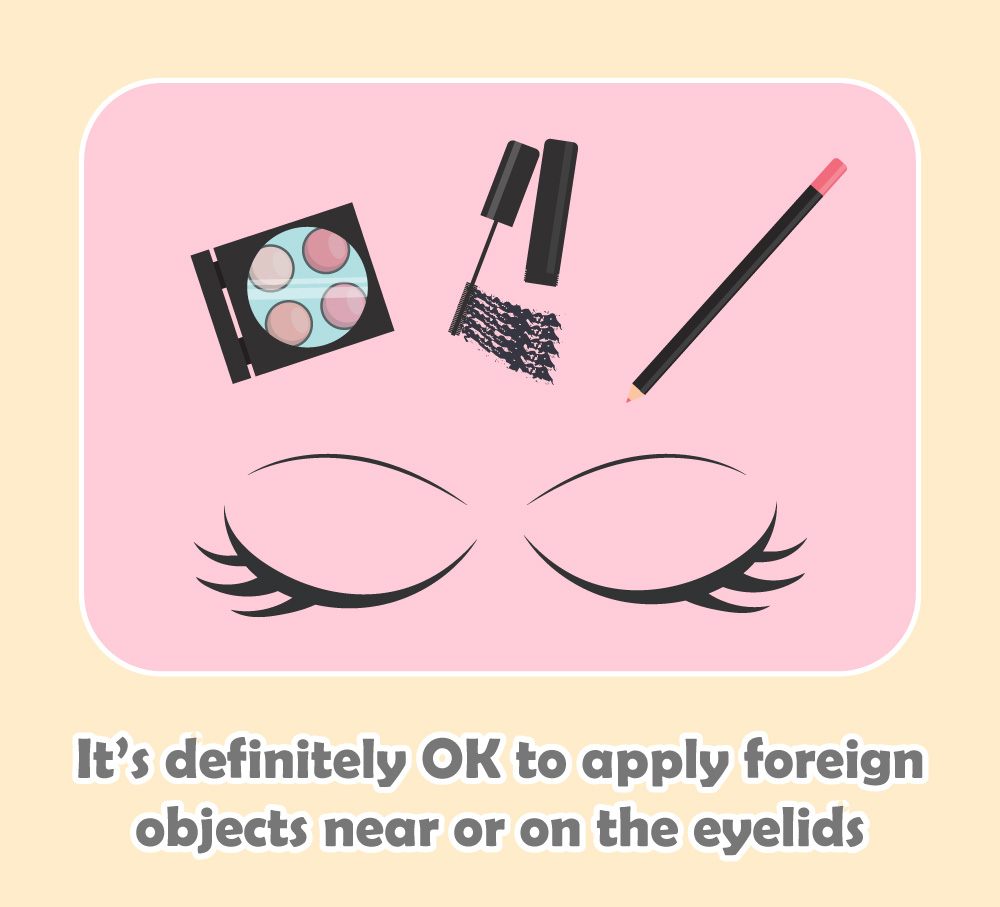 It's definitely OK as long as the magnets on the eyelash are adhered properly to the eyelid. Just be extra cautious that other properties don't accidentally enter the eyes because that's where serious issues may arise.
3. How Will This Affect My Natural Lashes?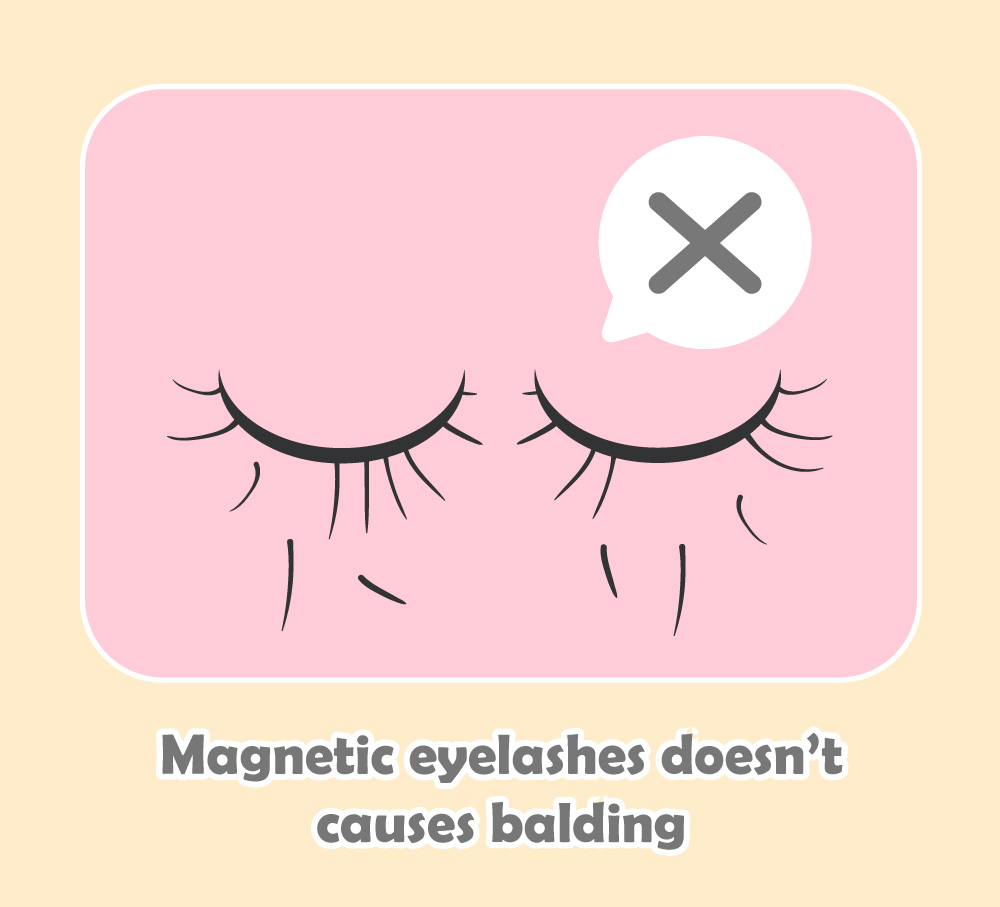 If you're wondering whether magnetic eyelashes causes balding – no, it doesn't. The magnetic eyelash will attach to the magnetic eyeliner, hence, there's no reason why this can cause lash loss or even damage to your natural lashes. Only crucial thing you must remember is to not roughly yank it off when you want to remove them. To remove them correctly and safely, just read the instructions on the packaging.
4. Are Magnetic Eyelashes Made for Everyday use?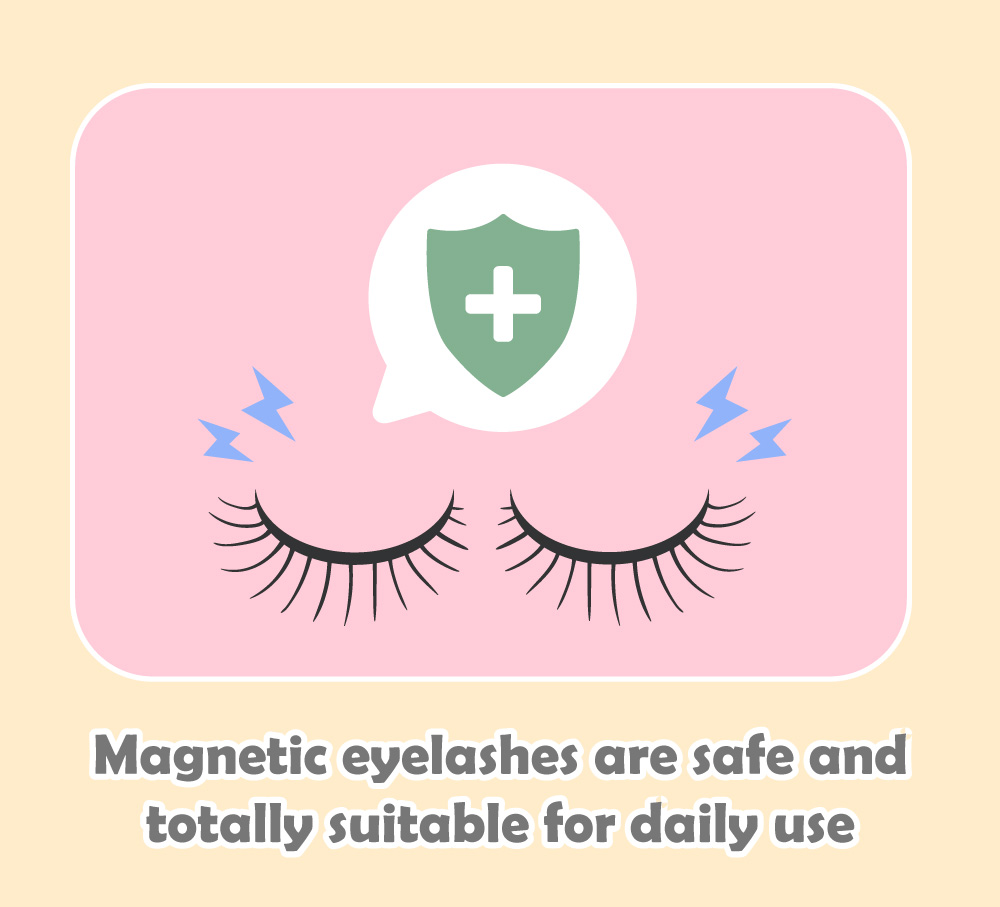 Magnetic eyelashes are safe and totally suitable for daily use, even for long durations. Reason is because it doesn't contain harmful chemicals and ingredients. However, if you're planning to use them on a daily basis, just make sure to clean them thoroughly after every use. Dirty eyelashes are prone to cause eye infections, just sayin'.
5. Are There Any Other Safety Precaution I Need to Know About?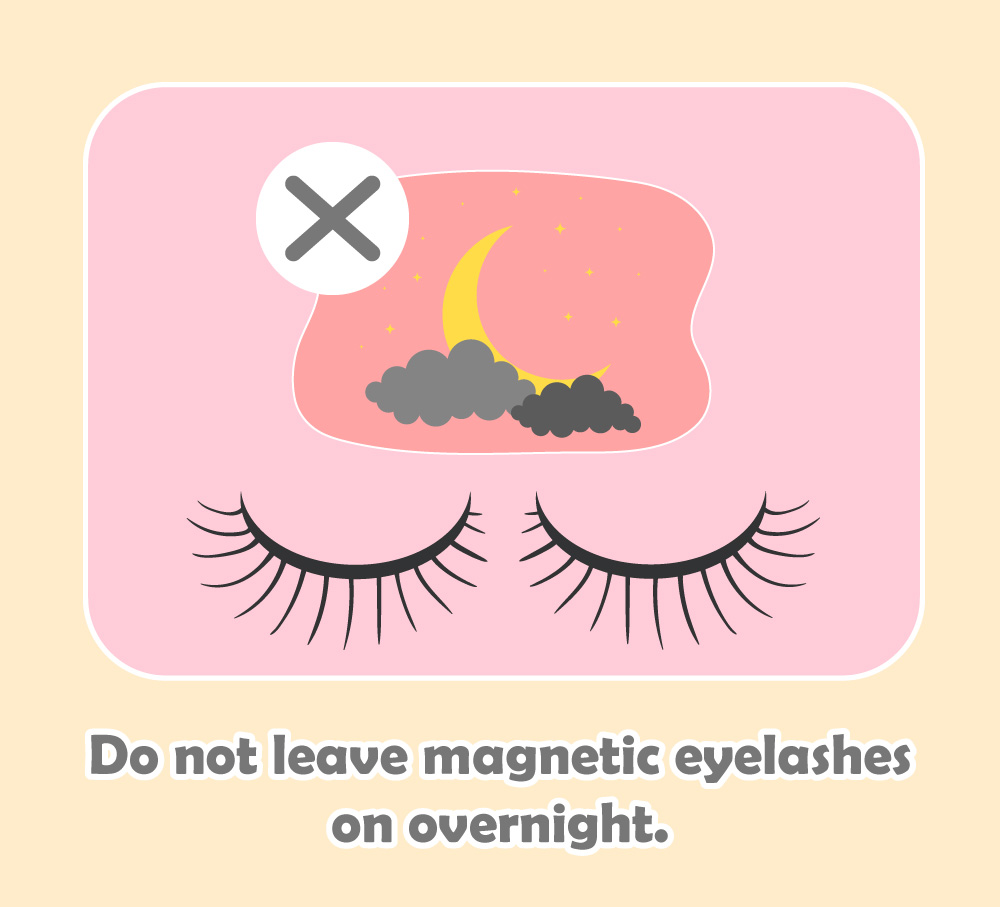 Do not, we repeat, DO NOT leave magnetic eyelashes on overnight. Before you go to bed or even if you plan to have a cat nap, remove them first because it could damage the lashes. Nobody likes to walk around with crooked eyelashes. So yes, please remove them before you wind down for the day.
Is it Worth the Hype?
So, are magnetic eyelashes safe? Yes and they're the best invention ever! They're easy to put on and take off, it doesn't hurt, and they make you look good – that's how magnetic eyelashes work. It also doesn't require a lot of 'make-up' time, which makes it super ideal for people on-the-go.
---
Read More: